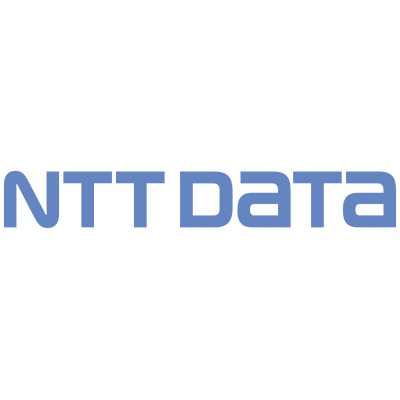 Security Architecture Assessment Analyst
Req ID: 61007
At NTT DATA Services, we know that with the right people on board, anything is possible. The quality, integrity, and commitment of our employees are key factors in our company's growth, market presence and our ability to help our clients stay a step ahead of the competition. By hiring the best people and helping them grow both professionally and personally, we ensure a bright future for NTT DATA Services and for the people who work here.
NTT DATA Services currently seeks a Security Architecture Assessment Analyst to join our team in Halifax , Nova Scotia (CA-NS) , Canada (CA) .
Duties and Responsibilities (day to day)
Contacting system owners for assigned systems to gather relevant background material about the system/application and setting up interviews for information gathering.
Conducting remote/in-person interviews with system owners to get all the required information for assessment and to identify any gaps.
Reviewing system related material including specifications, diagrams, requirements and test plans to ensure security related standards are followed.
Reviewing results with system owners and Senior Security Architecture Analysts, as needed.
Conducting security assessments using available documentation.
Creating comprehensive security architecture assessment reports that clearly identify root-cause and remediation strategies.
Developing and establishing global security standards and processes.
Evaluating new and emerging products and technologies while making recommendations concerning the introduction of new technologies
Required Skills and Experience:
Excellent verbal and written communications skills, including presentations to clients and senior technical resources.
Ability to manage expectations and handle high-pressure situations with tight deadlines.
Experience in an information security (application and/or infrastructure) role in an enterprise environment.
Ability to explain common application vulnerabilities and remediation strategies to developers.
Ability to explain technology risks; including XSS, CSRF, Injection attacks introduced by application vulnerabilities to a system's Business Owner.
Ability to quickly adapt to changing priorities and demands.
Excellent security knowledge (access control) of one or more applicable security technologies or platforms including SSO (Single Sign On) technologies like SAML2.0 and Kerberos.
Excellent knowledge of information security processes, response procedures, and various attack methods used for information theft or network intrusion.
Excellent analytical and problem-solving skills.
Excellent knowledge of network technologies as they pertain to communications, computer system environments and related infrastructures.
Excellent research ability and knowledge update on the security trends and attacks, following OWASP top 10 security understanding.
At least 1 year experience in Security Architecture Assessment.
Qualifications:
Minimum of Bachelor's degree (or equivalent) in Information Systems Security, computer science (major in computer security), Cyber security, or related field is required.
Minimum of one professional certification amongst CISSP, SSCP, and CISM with good standing will be an added advantage.
This position is only available to those interested in direct staff employment opportunities with NTT DATA, Inc. or its subsidiaries. Please note, 1099 or corp-2-corp contractors or the equivalent will NOT be considered. We offer a full comprehensive benefits package that starts from your first day of employment.
About NTT DATA Services
NTT DATA Services partners with clients to navigate and simplify the modern complexities of business and technology, delivering the insights, solutions and outcomes that matter most. We deliver tangible business results by combining deep industry expertise with applied innovations in digital, cloud and automation across a comprehensive portfolio of consulting, applications, infrastructure and business process services.
NTT DATA Services, headquartered in Plano, Texas, is a division of NTT DATA Corporation, a top 10 global business and IT services provider with 118,000+ professionals in more than 50 countries, and NTT Group, a partner to 88 percent of the Fortune 100. Visit nttdataservices.com to learn more.
NTT DATA, Inc. (the "Company") is an equal opportunity employer and makes employment decisions on the basis of merit and business needs. The Company will consider all qualified applicants for employment without regard to race, color, religious creed, citizenship, national origin, ancestry, age, sex, sexual orientation, gender identity, genetic information, physical or mental disability, veteran or marital status, or any other class protected by law. To comply with applicable laws ensuring equal employment opportunities to qualified individuals with a disability, the Company will make reasonable accommodations for the known physical or mental limitations of an otherwise qualified individual with a disability who is an applicant or an employee unless undue hardship to the Company would result.
Job Segment:
Consulting, Information Systems, Computer Science, Information Security, Technology
Apply now »