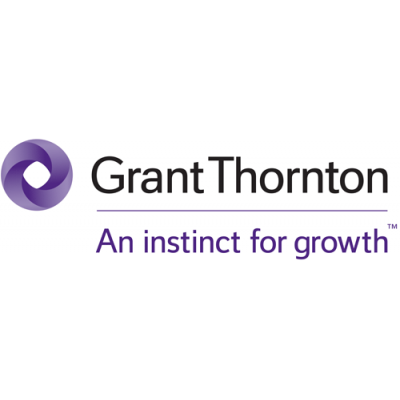 Administrative Assistant [Temporary - 6 month contract] - Bilingual
Grant Thornton LLP
in Yarmouth, NS

Administrative Assistant [Temporary - 6 month contract] - Bilingual
Location Yarmouth, NS
Alternate Location:
ATS Engagement No. 5273
Who we are
You know those big cities that still feel like small towns? Where everyone's friendly and helps each other out? That's like Grant Thornton. Except here we're all professionals and there isn't a mayor or a general store. What we're trying to say is that we're a very different kind of professional services firm where culture is at the heart of who we are and what we do. We employ about 2000 people across Canada, and we truly care about helping our clients, colleagues, and communities thrive. That's what's most important to us. We're building a special organization that's purpose driven and as we grow we always want to remember what your favourite milkshake flavour is (ours is grape, just so you know).
As an Administrative Assistant, you will:
Reception

Provide reception coverage each day in a professional work environment and assist clients, staff, guests and vendors with general inquiries

Handle a software-based phone systems

schedule meetings and other related events

Meeting room preparation and clean-up

Plan and coordinate Travel

Conduct various forms of research

Manager filing, faxing, scanning and photocopying duties

Other administrative duties as required

Document Production & Dictation

Prepare, draft, edit and format letters, reports, presentations, financial statements and other correspondence using MS Office (i.e. Word, Excel, PowerPoint, etc)
Expenses & Billing

Prepare and tracking expense claims/submissions

Prepare WIP reports and bills
Calendar Management

Schedule meetings and other related events

Prepare and assisting with meeting materials (i.e. presentations, handouts, etc)

Meeting room preparation and clean-up
Contact Management & Business Development Support

Maintain and updating a list of contacts and prospects in MS Outlook

Liaise with Star Administrator to ensure new clients are entered and linked to system

Respond to phone calls and/or emails from clients
Other duties as required

Assemble and efile T1's and other aspects of our T1 practice

Duties may include other aspects of our T1 practice

Train new staff on our internal systems

Various forms of research

Learn new software to assist in the administrative duties, as required

Other administrative duties as required

Bilingual in French/English is an requirement
Be Grant Thornton
If you're a bit like us, you're driven to connect with how others are feeling and thinking. Here we walk in others shoes before taking action. Just imagine being part of a team that puts we before me, where flexibility is a mindset, and where you trust your colleagues have your back. At Grant Thornton, you'll work with inspiring leaders who support your development, both personally and professionally. This is a place where your insatiable curiosity enables you to think, see and hear from a variety of perspectives, a place where every day is different and having the courage to grow is part of who you are. And when all this comes together, well that's when the magic happens.
Think you've got what it takes to be an Administrative Assistant? Like the colour purple? Great. Here's a few more boxes we're also hoping you can tick:

Completion of a recognized administration/office program

Minimum of 1-3 years previous administrative support experience is essential

Experience working in a professional services environment is a valuable asset

Excellent written, verbal communication and interpersonal skills

Demonstrated experience in client service

Takes initiative, takes direction and works well independently

Keen attention to detail, efficient and accurate

Willingness to learn new skills
At Grant Thornton we're focused on making a difference in the lives of our clients, our colleagues and our communities. That's our purpose. Or, as we like to say, living our purple.
Are you ready to Discover Your Purple?
Grant Thornton LLP supports the spirit and principles of Employment Equity and is committed to maintaining an environment which is perceived to be fair and non-discriminatory. We welcome applications from designated group members - Women, Visible Minorities, Aboriginals and Persons with Disabilities and accommodations are available for Persons with Disabilities taking part in any aspect of our selection/hiring process. Should you require any accommodation during the recruitment process or otherwise, please notify us of this via careers@ca.gt.com and we will work with you to meet your accessibility needs.