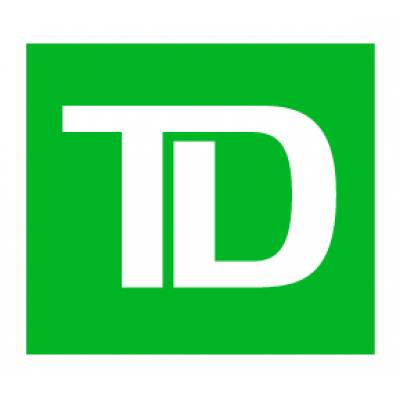 IT Support Analyst IV
TD Description
Tell us your story. Don't go unnoticed. Explain why you're a winning candidate. Think "TD" if you crave meaningful work and embrace change like we do. We are a trusted North American leader that cares about people and inspires them to grow and move forward.
Stay current and competitive. Carve out a career for yourself. Grow with us. Here's our story:
jobs.td.com
Department OverviewBuilding a World-Class, Diverse and Inclusive Technology Team at TD
We can't afford to be boring. Neither can you. The scale and scope of what TD does may surprise you. The rapid pace of change makes it a business imperative for us to be smart and open-minded in the way we think about technology. TD's technology and business teams become more intertwined as new opportunities present themselves. This new era in banking does not equal boring. Not at TD, anyway.
TD IT Application Support
covers business segment CIO technology areas or shared services technology functions. These experts interact closely with those within the Infrastructure Technology Solutions space. With a heightened focus on developing, implementing standard support models and processes using industry best practices, this role is responsible for production support, troubleshooting incident and problem management, service transition, IT change management and deployment and release management.
There's room to grow in all of it.
Job Description
Work collaboratively with the team, internal partners and external vendors (e.g. Atlassian) to support software tools and applications that enable DevOps and Agile development, including Confluence, Jira, Bitbucket, Jenkin, and Nexus.
Proactive participation as part of an L2 support team ensuring applications are available and performing as expected 24/7.
Perform controlled incident resolution including prioritization and escalation, involving business and technology partners as appropriate.
Deliver effective and defect-free support (application, software and operations), research system issues and opportunities, champion changes, oversee execution.
Work independently and autonomously while collaborating as an active team member.
Continuously enhance knowledge/expertise and keep current with leading-edge technologies and trends.
Service applications and systems, provide application, systems, operational availability levels that meet or exceed standards and service levels already established, while minimizing operational risk.
Strive to improve production environment stability by working with others to set up, maintain and monitor applications and systems, while meeting availability targets.
Assume incident management role (communicator, tracker, escalator, driver, etc.).
Monitor system life cycles, ensure both specs and functionality support business objectives and architecture decisions, re-develop as required.
Use meaningful metrics to monitor environment performance.
Improve performance and resource utilization by assessing and analyzing opportunities to optimize the operational environment.
Follow established processes/standards, business technology architecture, risk and production capacity guidelines; plan, monitor and escalate issues as required.
Comply with both disaster and business recovery plans (and help define, review and test these plans)
Identify/implement process improvements to enhance revenue, customer experience and reduce costs.
Job RequirementsWhat can you bring to TD?
Share your credentials, but your relevant experience and knowledge can be just as likely to get our attention. It helps if you have:
Undergraduate Degree or Technical Certificate.
3-5 years relevant experience.
Experience performing work on all aspects of application and systems support.
High comfort level working with applications, systems and fulfilling tasks that are moderate to highly complex and performed under minimal management supervision.
Readiness to be actively involved in resolving client applications/system issues.
Adeptness at configuring, upgrading, and administering business applications, in co-ordination with appropriate stakeholders.
Strength in developing scripts using appropriate tools to address gaps in the application and system (to simplify and enhance the application/system environment).
Strength in performing problem determination including data gathering and analysis.
Strength in consulting with other functional areas to provide technical expertise on area of specialization by acting as a reference on technology, trends and processes related to your own area.
Strong interpersonal communication skills and can work effectively with vendors to fulfill support requirements.
Possession of effective change management discipline.
Willingness to work effectively as a team, helping others to resolve critical service issues.
Leadership in enhancing knowledge/expertise in TD services, applications, infrastructure, analytical tools and techniques that can contribute to effective solution development/delivery.
Interest and drive to enhance knowledge/expertise by staying abreast of industry and business trends.
Confidence acting as a reference for team members or clients.
QualificationsAdditional InformationJoin in on what others in TD Technology Solutions are doing:
Inspire a positive work environment and help champion quality, innovation, teamwork and service to the business.
Learn voraciously, stretch your thinking,
Inclusiveness
At TD, we are committed to fostering an inclusive, accessible environment, where all employees and customers feel valued, respected and supported. We are dedicated to building a workforce that reflects the diversity of our customers and communities in which we live and serve. If you require an accommodation for the recruitment/interview process (including alternate formats of materials, or accessible meeting rooms or other accommodation), please let us know and we will work with you to meet your needs.