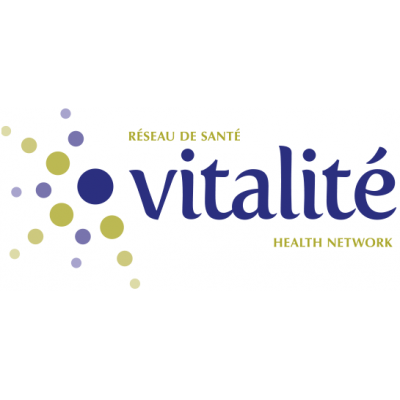 Medical Laboratory Technologist 3 (LT03)
Vitalité - Zone 1 - Beauséjour
in Moncton, NB
NOTE: Applicants must attach a resume to their application.
BARGAINING UNIT : MSP
ZONE : Zone 1 - Beauséjour
FACILITY : Dr-Georges-L.-Dumont University Hospital Centre
DEPARTMENT : Laboratory - Biochemistry
CLASSIFICATION : Medical Laboratory Technologist 3 (LT03)
STATUS : Permanent full-time
FTE : 1.0
HOURS OF WORK :
8-hour and/or 12-hour shifts - Rotation
Work schedule may be changed to meet operational needs.
ANTICIPATED START DATE : As soon as possible
JOB SUMMARY:
This is a clinical and technical position involving responsibility for a specific or specialized component of laboratory tests beyond the scope of common treatment in a laboratory field and on a regional basis. The TLM3 must take on additional technical responsibilities and could be asked to help the head of the sector in performing administrative duties or to stand in for the head based on departmental needs. The work could involve monitoring duties.
REQUIREMENTS:
Current registration with the New Brunswick Society of Medical Laboratory Technologists (NBSMLT);
At least three years' experience as a laboratory technologist in hematology, biochemistry or transfusion science or a combination of the three disciplines acquired over past five years;
Proven teaching, communication, and interpersonal skills;
Proven leadership skills;
Competencies in applying clean and aseptic laboratory techniques;
Competencies in the development and maintenance of policies and procedures;
Knowledge of point-of-care-testing (POCT) programs;
Knowledge of the laboratory quality program file;
Basic computer knowledge;
Analytical skills;
Initiative and sound judgment;
Commitment to quality and safety in delivering patient services;
Proven ability to adapt to change;
Ability to work independently and as part of a team;
Physical ability to perform the assigned work;
Good work history (performance and attendance);
Adherence to professional ethical principles, to the Network's management philosophy and to organizational values;
Compliance with the rules of confidentiality set by Vitalité Health Network.
Knowledge of spoken and written French and spoken English is required.
The above requirements may be verified through oral, written or practical tests during the selection process.
Should there be no fully qualified applicants, this position will not necessarily be reposted. If you wish to be considered for this position and meet most of the requirements, you are encouraged to apply at this time.
The employer reserves the right to shorten or extend temporary assignments for operational reasons.
We thank all applicants. However, only those selected will be contacted.
"Vitalité Health Network is a smoke-free environment"