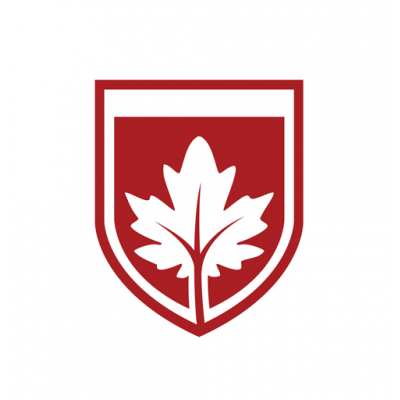 Digital Marketing Specialist
University of Fredericton
in Fredericton, NB
Are you an analytical thinker?
Do you thrive in creative environments?
Are you ready to be a part of an innovative, ever-expanding organization?
If you answered yes to these questions, we're interested in you!
At UFred, we're passionate about helping working professionals achieve their goals through online education, and our Marketing and Communications Team is all about helping spread that message. Our Marketing team is made up of numbers-driven, passionate and collaborative people who are dedicated to achieving organizational goals by driving brand awareness. Ambitious and enthusiastic, this team is the community's first point-of-contact for all things UFred, and they pride themselves on leaving everyone they encounter feeling more engaged and informed.
 
Responsibilities
The day-to-day of a Digital Marketing Specialist at UFred
The Digital Marketing Specialist, reporting directly to the Marketing and Communications Manager, is responsible for building relationships and effectively promoting all programs offered by the University of Fredericton. The position is responsible for enhancing our outreach in order to meet target enrolment goals. This role also includes participating in various marketing projects and initiatives.
As a Digital Marketing Specialist, you can expect to:
Create and promote announcements and messaging, using various marketing channels and strategic marketing tactics
Maintain, monitor and measure social media platforms
Ensure social media strategies and tactics are enhanced to meet and exceed goals
Concept and craft strategic short-form content for campaigns and various marketing initiatives
Create, monitor, and analyze Google Ads, Microsoft Ads and social advertising campaigns
Conduct analysis and prepare reports based on campaign objectives
Track and maintain budgets related to digital advertising
Track and monitor the connections between marketing campaigns, CRM, website and email
Ensure campaigns are optimized for mobile compatibility
Collaborate with other team members on content creation, website design and visual assets
Qualifications
Some of the things we look for in a Digital Marketing Specialist include:
An undergraduate degree or higher education in marketing and/or communications
A minimum of 2 years experience working in digital marketing and/or advertising
The ability to work effectively within tight deadlines and a constantly changing environment
Experience conducting market research
Experience in search engine optimization
Familiarity with content marketing standards and social media best practices
The ability to assume responsibility and communicate effectively with others
The ability to work with limited direction once being brought up to speed, and strong problem solving and troubleshooting skills
Strong general understanding of common web technologies
Experience creating and maintaining Google Ads and/or other Search Engine marketing campaigns
Experience creating, launching, and maintaining social advertising campaigns
A technical background and experience with Salesforce, Pardot, Wordpress, and/or Social Studio considered an asset
Work With Us
Compensation Package
In addition to your base compensation, joining the UFred team means you will be part of a rapidly expanding organization with a mission to provide quality and affordable education globally. UFred values its employees and ensures they are able to enjoy Wellness and Balance, Professional Development, and Service opportunities.
Wellness and Balance: UFred employees start their career by completing a Psychological Health and Safety in the Workplace course. They actively utilize subsidized Health and Vision Care, as well as an RRSP Match program. They spend paid time off with those who are important to them between Christmas and New Years, as well as and on their birthdays. The possibility for flexible work arrangements, subsidized gym memberships, and Wellness days are additional benefits enjoyed by our staff.
Professional Development: UFred supports both internal and external opportunities to support your development needs.
Service: UFred employees actively participate in a wide range of volunteer and fundraising initiatives within and around the Fredericton Community on a regular basis.
Hours of Work
This is a full-time position (35 hours), under regular business hours. The position is available in Fredericton, NB.
We thank all those who apply!
About UFred:
The University of Fredericton is fully recognized as a degree-granting institution by the Province of New Brunswick. Our mission is to provide our students with an exciting, rewarding and affordable lifelong learning path of professional education, with programs scheduled to accommodate both professional and personal lives.