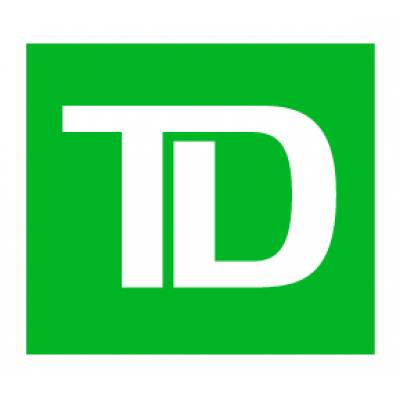 Senior IT Managing Architect
TD Description
Tell us your story. Don't go unnoticed. Explain why you're a winning candidate. Think "TD" if you crave meaningful work and embrace change like we do. We are a trusted North American leader that cares about people and inspires them to grow and move forward.
Stay current and competitive. Carve out a career for yourself. Grow with us. Here's our story:
jobs.td.com
Department OverviewJob Description
Reporting to the Segment Technology Executive, SDDE, ITS supporting Enterprise Enabling Technology Solutions (EETS) & Business Shared Services Technology Solutions (BSSTS) the successful candidate will lead a team of highly skilled infrastructure architects focusing on providing end-to-end infrastructure solutions for TD business lines. The role will:
Manage the infrastructure architects supporting Enterprise Enabling Technology Solutions & Business Shared Services Technology Solutions.
Engage with appropriate TD LOB leaders to understand plans, align priorities and ensure appropriate resourcing.
Act as a point of coordination across multiple architecture teams to ensure consistency of engagement, process and deliverables across all lines of business.
Engage regularly with the LOB clients to ensure critical success factors and costs are measured, tracked and reported.
Provide day to day management of the team, ensuring that project workload is monitored, and that resources are managed to ensure project success.
Provide leadership to ensure team and individual goals are met and to ensure line of business infrastructure solutions align with enterprise strategy and direction.
Provide continuity of infrastructure support and approach across multiple projects within a line of business.
Build, within the team, broad line of business knowledge and expert understanding of underlying infrastructure.
Interface with LOB counterparts to promote enterprise strategy, understand business directions and ensure infrastructure readiness to meet requirements.
Act in a governance role to ensure compliance with technology and operability standards.
Ensure operational, reputational and proprietary risks are minimized, while maximizing efficiency and effectiveness.
Demonstrate a broad understanding of our core computing technologies and operational processes.
Demonstrate relationship building, people management and leadership skills with a superior ability to initiate change and influence the decision-making process.
Job Requirements
Broad experience with a range of TD business applications.
In-depth understanding of infrastructure management practices (technology on-boarding, lifecycle management, currency management, costing & pricing models, governance etc.)
Sound understanding of application architecture as it relates to exploitation of infrastructure services.
Subject matter expertise in a wide range of infrastructure related domains, with a track record of large production grade service deployment and IT operations.
In depth architectural understanding of public cloud offerings (Azure, AWS) and are familiar with cloud native design patterns and DevOps principles.
Sound understanding of project lifecycle processes and governance.
Strong aptitude for learning new technologies and understanding how, when and where to best utilize them.
Demonstrated commitment to building the best team, assisting individuals in building and executing effective skills development plans.
Technical awareness of a broad range of core computing infrastructure technologies, including an in-depth understanding of key operational processes (ITIL).
Ability to influence and contribute to key infrastructure strategic direction.
Sound knowledge of industry and market trends as they relate to and technology infrastructure, processes and governance.
Strong organizational skills with the ability to work in a fast paced environment and manage multiple deadlines and priorities.
A professional approach, ability to interact with all levels within the organization and build productive relationships
Excellent Communication/Presentation Skills
10+ years of infrastructure design, planning and implementation of complex and highly available environments.
Bachelor's degree in computer science, computer engineering, computer information systems, an engineering discipline, or a related field.
QualificationsAdditional Information
EXPERIENCE & EDUCATION: Undergraduate degree or Technical Certificate
Graduate degree, preferred
10+ years relevant experience
Inclusiveness
At TD, we are committed to fostering an inclusive, accessible environment, where all employees and customers feel valued, respected and supported. We are dedicated to building a workforce that reflects the diversity of our customers and communities in which we live and serve. If you require an accommodation for the recruitment/interview process (including alternate formats of materials, or accessible meeting rooms or other accommodation), please let us know and we will work with you to meet your needs.