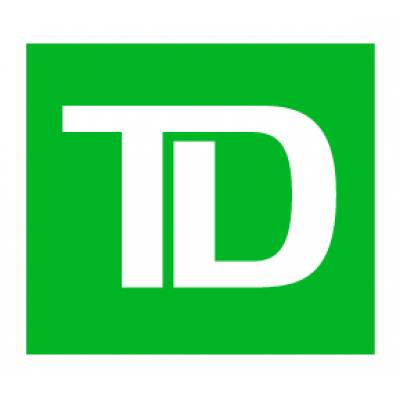 Group Manager II, Banking Operations
TD Description
Tell us your story. Don't go unnoticed. Explain why you're a winning candidate. Think "TD" if you crave meaningful work and embrace change like we do. We are a trusted North American leader that cares about people and inspires them to grow and move forward.
Stay current and competitive. Carve out a career for yourself. Grow with us. Here's our story:
jobs.td.com
Department Overview

The Legislated Products team comprises of the Registered Plans, Private Trust and Segregated Funds teams. It is focused on the day to day administration of Registered and Legislated products including but not limited to RSP, RIF, RESP, RDSP, TFSA, Segregated Funds and for TD Waterhouse Private Trust: asset set up, asset maintenance, fees and court passing documents. This is a key area in the support of the registered product framework to identify, interpret and implement legislative and regulatory change as it applies to all products under administration to ensure full compliance and sustainability of Registered Status with all levels of government.



Job Description
This Registered Plans Group Manager II will report directly to the Senior Manager Legislated Products. The Manager is the Owner a cost centre and responsible for the day to day administration for all Registered and Legislative products including RSP, LRSP, Group RSP, RIF, LIF, RESP, QESI, RDSP, TFSA administration. This is both an Operations and thought leadership role; the incumbent needs to ensure we are meeting the client's and our Business Partner's needs when processing transactions while following applicable internal policy and external requirements in a heavily regulated environment. The successful candidate will be responsible for the following:
Direct the overall management of assigned functions - develop and operate processes to ensure all activities are integrated and aligned with overall Wealth Operations / Wealth business objectives and client requirements
Set and maintain high standards for service delivery - reviewing standards on a regular basis for continuous improvement
Integrate team efforts to deliver legendary client service, productivity and efficiency
Apply expertise and operate systems to identify and resolve risk issues
Ensure unit operates in compliance with applicable internal and external requirements including leading internal and external audits.
Monitor and enhance business continuity plans and practices to ensure client service levels are handled to ensure business service levels are met.
Lead, coach and develop employees - ensure performance management activities are undertaken and completed for all employees
Be a change management champion, working to streamline the workflow within the department, providing clear
Strong organizational, follow up and priority setting skills to handle multiple tasks/projects while overseeing a cost centre.
Job Requirements
Proven practice and understanding of TD Leadership Profile preferred
University Degree preferred
Shown ability to thrive in a chaotic environment preferred (using techniques and tools)
Good Judgment with excellent organizational, analytical and problem-solving skills
Strong verbal and written communication skills including advance knowledge of Microsoft Office
Attention to detail with an ability to see the "big picture" and to articulate essential facts
Knowledge of Government programs - RSP, RIF, RESP, RDSP and TFSA preferred
Knowledge of ISM, CORE and SIT systems an asset
Organizational awareness, Business Acumen and a proven ability to deliver
Strong understanding of end-user experience
QualificationsAdditional InformationInclusiveness
At TD, we are committed to fostering an inclusive, accessible environment, where all employees and customers feel valued, respected and supported. We are dedicated to building a workforce that reflects the diversity of our customers and communities in which we live and serve. If you require an accommodation for the recruitment/interview process (including alternate formats of materials, or accessible meeting rooms or other accommodation), please let us know and we will work with you to meet your needs.