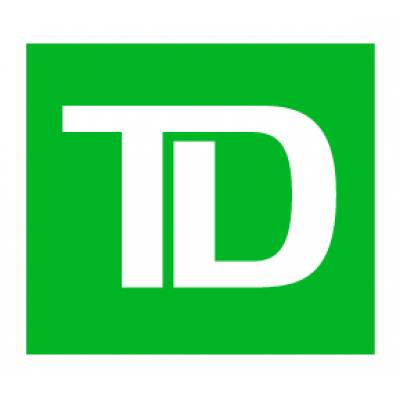 AML Operation Analyst I
TD Description
Tell us your story. Don't go unnoticed. Explain why you're a winning candidate. Think "TD" if you crave meaningful work and embrace change like we do. We are a trusted North American leader that cares about people and inspires them to grow and move forward.
Stay current and competitive. Carve out a career for yourself. Grow with us. Here's our story:
jobs.td.com
Department Overview
The TDBG Global AML Department is accountable for establishing TDBG's Global Anti-Money Laundering and Anti-Terrorist Financing Program (AML/ATF) to ensure that all TDBG businesses remain compliant with AML/ATF regulatory expectations in all jurisdictions where TDBG operates. This includes setting consistent standards across business segments that may be further tailored to specific business or jurisdictional requirements. The High Risk Customer Group supports the TDBG Global Anti-Money Laundering and Anti-Terrorist Financing Program by providing a centralized function to enable Business Units and GAML Partners (Global Sanctions Unit, Deputy GAMLOs and the Transaction Monitoring and Investigations) to manage High Risk customers identified in accordance with the;
TDBG Global Anti-Money Laundering & Anti-Terrorist Financing Policy
TD Bank Group Canadian Banking Anti-Money Laundering & Anti-Terrorist Financing Standards
TD Wealth Canada Anti-Money Laundering and Anti-Terrorist Financing Policy
TD Credit Cards and Merchant Services Canada Anti-Money Laundering and Anti-Terrorist Financing Policy
TD Bank Group Global Sanctions Policy
Job Description
The AML Investigator I position works as part of a team within a dynamic GAML Business Unit - the High Risk Customer Group (HRCG) - PEP Team. It's the people in our team that has created an environment of teamwork, recognition and success.
The PEP Team conducts in-depth reviews of Politically Exposed Persons and consists of more rigorous information gathering and monitoring designed to enable the Bank to better understand the potential risks inherent in a particular relationship and take appropriate action to mitigate such risks. EDD Standards and Guidelines are invoked in addition to baseline KYC record keeping and identification requirements.
This AML Investigator I position entails recognizing and evaluating Politically Exposed Persons and activity, identifying risk factors, making recommendations, and escalating / obtaining management approval as appropriate per policies and procedures.
Conducts EDD for Politically Exposed Persons that include interfacing with Lines of Business (LOBs) to obtain customer information.
Effectively communicate or coach LOBs to obtain information needed for supporting documentation, reports and risk mitigation. In addition, communicating the final decision.
Utilizes a variety of analytical and research techniques, and computer systems to make informed decisions concerning Politically Exposed Persons.
Performs additional research as needed to supplement background information. Including using various vendor information databases, general internet and other research sources to find useful material.
Maintains updated information on various systems as well as required files and documentation. Ensures that records are complete and available for review and audit as needed.
Maintains knowledge and is aware of updated changes made to regulatory requirements.
Performs a broad range of money laundering investigation related activities in support of AML and ATF regulations designed to detect and report on financial-related crimes.
Determines whether transactions are possibly related to money laundering and/or terrorist financing and file Suspicious Transaction Reports (STRs) on unusual activity.
Performs additional duties and participates in special projects as required.
Develops and presents case files, both verbally and through written analysis to senior staff.
Works independently with minimal supervision inside a team environment. Plans and prioritizes daily workload to meet department objectives.
Supports management team, ensuring daily, weekly, and monthly reports are completed on time.
Job Requirements
1-2 years related experience required
Familiarity of Canada's Anti-Money Laundering and Anti-Terrorist Financing Regulatory Environment; such as, Financial Transactions Reports Analysis Centre of Canada (FINTRAC), Office of the Superintendent of Financial Institutions (OSFI). Proceeds of Crime (Money Laundering) and Terrorist Financing Act (PCMLTFA).
Familiar with TD Wealth, TD Securities, TD Commercial Banking and/or Business Banking products, services and operations.
Knowledge of TDBG systems (i.e. CIF, Wealth), KYC, Anti-Money Laundering and Anti-Terrorist Financing regulations, requirements and procedures is an asset.
Inquisitive nature, with ability to pursue investigative leads until resolved.
Research skills, with ability to diligently look for and uncover material useful to the investigation.
Organized, with the ability to handle multiple cases/tasks simultaneously.
Good communication skills, including verbal telephone skills and writing skills.
PC skills, including ability to use various searchable databases.
Basic computer skills/knowledge of Microsoft applications (Word, Access, Excel, PowerPoint).
Ability to use the internet to conduct research and investigations.
QualificationsAdditional Information
University degree, college diploma, or equivalent would be considered an asset.
Certified Anti-Money Laundering Specialist (CAMS) and Certified Financial Crime Specialist (CFCS) designation would be considered an asset.
Additional language skills would be an asset
Inclusiveness
At TD, we are committed to fostering an inclusive, accessible environment, where all employees and customers feel valued, respected and supported. We are dedicated to building a workforce that reflects the diversity of our customers and communities in which we live and serve. If you require an accommodation for the recruitment/interview process (including alternate formats of materials, or accessible meeting rooms or other accommodation), please let us know and we will work with you to meet your needs.