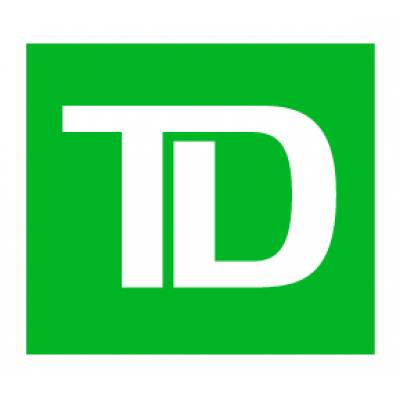 Corporate Banking Analyst
TD Description
Tell us your story. Don't go unnoticed. Explain why you're a winning candidate. Think "TD" if you crave meaningful work and embrace change like we do. We are a trusted North American leader that cares about people and inspires them to grow and move forward.
Stay current and competitive. Carve out a career for yourself. Grow with us. Here's our story:
jobs.td.com
Department Overview
TD Securities Credit Management is a team of in-house credit assessment professionals who provide best-of-class service working closely with the Investment Banking and Sales & Trading teams. Credit Management is an integral part of many of TD Securities institutional client initiatives. The team is involved in the origination of business and responsible for the analysis, risk assessment and ongoing monitoring of these credit transactions. Although this opportunity is in the Toronto location, there are TD Securities Credit Management offices in Calgary, Montreal, Vancouver, New York, Houston and London.
Job Description
The successful candidate will be part of the TD Securities Toronto Credit Management team and will be responsible for:
CDS tracking for CPM and TDNA/ Booking CDS trades/ Compliance Certification for CDS
LCC administration and oversight
Exposure monitoring (Group Exposure, Renegotiated loans, Leverage Lending, and High Risk Loan Baskets.)
Work with Credit Management and Credit Trading desk to execute CDS trades.
Utilizing data from Accounting groups to create an informative deck showcasing Corporate Loan exposures/portfolio riskiness/trends.
Daily email to Credit Management showing borrower names that have triggered security price thresholds
Co-coordinating with the Toronto/NY Syndication teams to capture and report current and pipeline Underwriting Syndication deals.
Collect specific Corporate Loan Portfolio information and coordinate a response to audit inquiries.
Green Bond Confirmation
Coordinate SBR strategy update for IB and CPM
General Allowance forecast
Technology Responsibilities
Job Requirements
Applicants should be well-organized, detail oriented and able to work under pressure and tight deadlines, establish priorities and work independently with minimal supervision.
Superior financial and analytical skills
Strong verbal and written communication and problem-solving skills.
Proactive and highly motivated. Able to work independently and in a team environment.
Excellent knowledge of MS Excel and MS Access.
3 to 5 years credit experience required
MBA graduate preferred
QualificationsAdditional Information
#Li-POST
Inclusiveness
At TD, we are committed to fostering an inclusive, accessible environment, where all employees and customers feel valued, respected and supported. We are dedicated to building a workforce that reflects the diversity of our customers and communities in which we live and serve. If you require an accommodation for the recruitment/interview process (including alternate formats of materials, or accessible meeting rooms or other accommodation), please let us know and we will work with you to meet your needs.