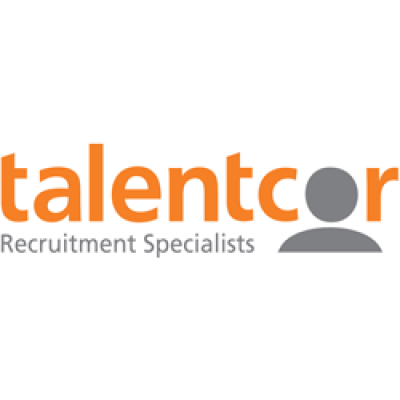 Territory Sales Manager
Talentcor
in Richmond Hill, ON

One of the world's leading manufacturers of soft contact lenses and related products and services is looking for a Territory Manager, Halifax, NS or Moncton, NB.
Job Title: Territory Manager, Halifax or Moncton
Department: Sales
Job Summary:

Responsible for sales, development and growth of a defined territory in alignment with company sales processes, plans and objectives. Must build and maintain excellent customer relationships to support solid business growth. Implement a consultative selling style that operates independently on a daily basis. Must be professional, credible and comfortable at all times dealing with optometrists, ophthalmologists, technicians, office administrators, retail store managers and store staff, authorized distributor sales representatives and any other customers in the territory.
Essential Functions:

Meet and exceed projected sales goals based on territory quota established by sales management for the given territory.

Use on a daily basis a disciplined approach to selling to uncover and meet customer needs. Full understanding and implementation of CVI sales platform.

Maintain territory call cycle; minimum 4 pre-set appointments per workday.

Dedicated to meeting customer needs quickly and accurately. Return customer phone and email inquiries within 24 hours.

Regularly completes and updates comprehensive profiling of all customers; understands customers business.

Responsible for formulating and executing an effective call cycle plan to grow territory business; prepare and present account business plans for minimum "top 25" customers, as well as quarterly growth plans.

Develop new business within geographic territory.

Maintain technical proficiency with CVI products and competitive products.

Keep current with industry trends and analysis; i.e., Health Product Research data.

Integration and training of CVI suite of technology and value-added products and services to customer office; sell in value-added benefit of tools to enhance customer experience with CVI.

Develop customer marketing plans and promotions to grow business; monitor to insure return on investment.

Use of Microsoft Office suite of tools (Microsoft Word, Excel, PowerPoint) at intermediate level.

Daily use of CRM tool and reports to analyze product, account sales and overall territory growth.

Participate in state and regional optical shows when requested.

Submit all administrative reports on a timely basis (call reports, expense reports, ROI reports, etc.).
Position Qualifications
Knowledge, Skills & Abilities:

Self-starter with the ability to work independently.

Positive and constructive attitude.

Excellent organizational skills

Ability to create and maintain relationships with clients / customers.

Anticipate, understand, prioritize and meet customer needs.

Adapt to a changing work environment; various situations, individuals and/or groups on a daily basis.

Exceptional verbal and written communication skills.

Effectively identify, evaluate and assimilate information to render quality decisions.

Ability to make presentations to various sized customer groups.

Team player who works well with others.

Language: bilingual (English & French).
Work Environment:

Territory travel in Atlantic Canada - Independent from supervisor / remote employee, home office environment.

Start date: October 2019.
Education:

Bachelor's degree required. Consideration given to candidates with sales experience and demonstrated track record of performance and results.
Experience:

Minimum 3 to 5 years of sales experience preferably in the optical industry or related medical/technical healthcare field.

Tangible product sales experience is highly desirable. Knowledge of the optical industry is beneficial. Biology and technical background is an asset.
Compensation:

$65K to start

Benefits: great pension plan; health/dental plan; 3 weeks vacation.

Commission: 35% of salary paid quarterly for reaching 100% quota.
Apply:

Submit resume to WMacDonald@talentcor.com.
Talentcor would like to thank all candidates for their interest in this opportunity. Due to the volume of resumes we receive we may only be able to respond directly to those candidates being selected for an interview. We encourage you to visit www.talentcor.com regularly as new and exciting employment opportunities become available daily!
Talent at work Apply URL: