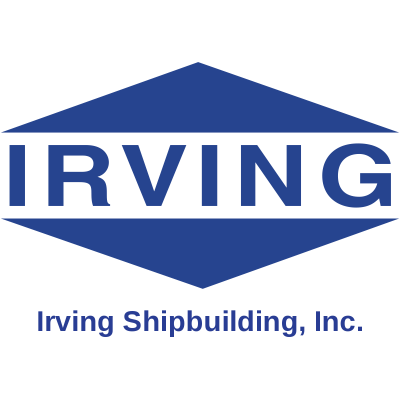 Combat Systems Integration Execution Manager
Irving Shipbuilding
in Halifax, NS
COMBAT SYSTEMS INTEGRATION EXECUTION MANAGER
Irving Shipbuilding Inc., located at 3099 Barrington Street Halifax NS B3K 5M7, is part of the J.D. Irving Group of companies and is in the business of building quality ships and repairing vessels. The company's primary site is Halifax Shipyard, with three other locations in the Maritime Provinces. Irving Shipbuilding is currently working on a number of significant projects for the Department of National Defence.

The position of
Combat Systems Integration Execution Manager
will be responsible for planning, scheduling, coordination, execution and technical oversight for Combat Systems Land Based Test Site (LBTS) and ship production, installation and test for the Canadian Surface Combatant (CSC) program. The Combat Systems Integration Execution Manager will provide on-site support at the Halifax Shipyard, participating in production and design teams, construction schedule critical item activity, support scheduling and critical path analysis, identification and resolution of Combat System related issues and action items, participation in design and delivery processes, including pre-delivery inspections, participation in inspections of construction completion for ship interfaces. The Combat Systems Integration Execution Manager will liaise with Systems Engineering, Platform Systems Engineering and Combat Systems Engineering teams to ensure engineering activities are managed effectively. This role will report to the Director Combat Systems Integration.
Key Responsibilities:
Ensure the successful performance of contract tasks related to combat system's integration to include on time deliverables, within budget and in accordance with technical requirements
Interact with Canadian Government and Royal Canadian Navy CSC Program and Engineering personnel
Plan and coordinate multiple Ship Combat System Integration activities, subcontractors and tasks to meet program schedule requirements
Work in accordance with the Integrated Master Schedule (IMS) for the project
Work in accordance with the Earned Value Management (EVM) System into the CSC Project Office
Plan, manage and report on budgets, schedule and progress within the EVM environment
Manage project administration functions such as document control and risk management
Develop plans, processes and procedures as required in support of program requirements
Effective and efficient coordination with other CSC Project teams: Combat Systems Engineering, Platform Systems Engineering, Systems Engineering and Project Management
Coordinate the scheduling, planning and conduct of ship combat systems integration activities in support of program milestones
Ensure all Subcontractor deliverable timelines related to ship Combat System Integration are compliant with the Statement of Work
Provide accurate status reports on assigned activities
Establish and maintain strong working relationships with internal (Shipyard Production, CSC Program personnel) and external stakeholders (subcontractors and Canadian government representatives)
Ensure all Ship Project Management Elements for Combat Systems Integration are identified, defined and approved
Support Project Management and ISI initiatives as required for the CSC project to succeed
Be a role model for professional behavior
Qualifications & Experience:

Degree or other tertiary qualifications in a discipline of Program management and/or Engineering or equivalent experience
A minimum of 5 years' experience in programs and/or construction
Positive attitude and a willingness to learn
Ability to plan and prioritize work
Excellent understanding of naval shipboard construction and planning
Experience working on naval ship design, commercial shipbuilding, or other large military procurement program
Strong MS Office skills
Strong communication and personal time management skills
Ability to communicate effectively and persuasively in English, both orally and in writing
Strong customer service focus
Critical thinking and problem-solving skills Experience in the following fields:

Engineering and/or Project Management on large and complex defense engineering projects
Coordination with a complex organization
All successful applicants must meet requirements for Canadian Controlled Goods Program (CGP), Canadian Government Security clearance, and U.S. International Traffic in Arms Regulations (ITAR).
What We Offer:
Irving Shipbuilding is proud to offer a competitive salary commensurate with the experience of the Candidate and benefits package including but not limited to medical, dental and vision.
To Apply for this Career Opportunity:
Please complete the online application form. An up-to-date resume of past experience and education is required.
We thank all applicants for their interest, but only those selected for an interview will be contacted
To learn more about our products and services, click
here
.
Irving Shipbuilding Inc. is committed to the principle of equal opportunity in its employment practices and to providing an environment free from discrimination and harassment for all employees.
We do not accept unsolicited resumes from search firms or employment agencies, and we are not responsible for any fees related to unsolicited resumes.