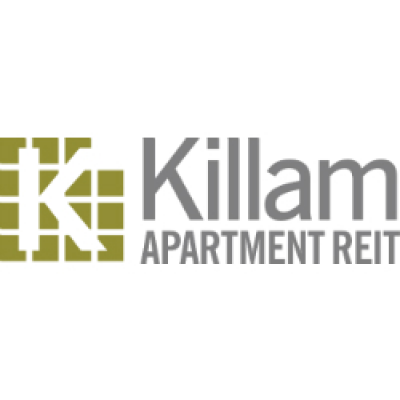 Seasonal Resort Management Team/Couple Cedardale Seasonal Resort- Carrying Place, ON
Killam Apartment REIT
in Carrying Place, ON
This is a great opportunity for a team/couple who loves the outdoors and has a passion for camping and making people happy! Ideally suited for a team/couple where one half is mechanically/maintenance inclined and the other has strong administrative skills - and both have great customer service skills.
Killam Leisure Living is a division of Killam Apartment REIT, a publicly traded company and one of Canada's largest residential landlords, owning, operating and developing multi-family apartments, manufactured home communities and a selection of seasonal resort properties.
We have an opportunity for you to be part of a team of professionals in a major Canadian corporation, while at the same time ensuring the promotion and enhancement of all the best features of a "family operated" independent campground. Retaining an individual park identity while promoting the "Killam" brand is both the challenge and the reward.
The responsibilities are all encompassing and there are a number of attributes that are necessary to be successful:
A hospitable nature - previous campground or hospitality industry experience a definite asset
Great communication and customer service skills
Computer competency in working with MS Office including Word, Outlook and Excel and the ability to learn reservations software
Accounting or bookkeeping skills (ability to review and interpret property financial statements)
Ability to assess issues and problem solve
Self motivating
Knowledge of infrastructure and maintenance skills - i.e.: some knowledge of hydro, water, sewer and the ability to make minor repairs 
Attention to detail and being accountable for decisions
A passion for wanting to please our guests including a sense of urgency in responding to guests and a desire to achieve guest satisfaction
Ability to supervise staff
A sense of pride in how your property looks to each and every visitor
The ability to look ahead and be proactive - anticipate and prepare 
Energetic - having happy campers is a 24/7 responsibility (during camping season)
Previous property management experience would be helpful
Knowledge of Ontario camping and/or tourist industry an asset
Bilingual (English/French) would be considered an asset
If you're up to the challenge and want to have fun in your workday, we want to hear from you! Salary and benefits commensurate with the skills you bring and rewards for a job well done. Please note on-site accommodation is provided and required during the camping season.
Killam is an equal opportunity employer. We are committed to providing a supportive and inclusive workplace for all employees. Employees will be given support and encouragement to develop their full potential and utilize their unique talents.
Application: Please fill out the online application form at https://bit.ly/31jzNAD. 
We thank you for your interest in our company and all qualified applicants will be considered; however, only those chosen for an interview will be contacted.