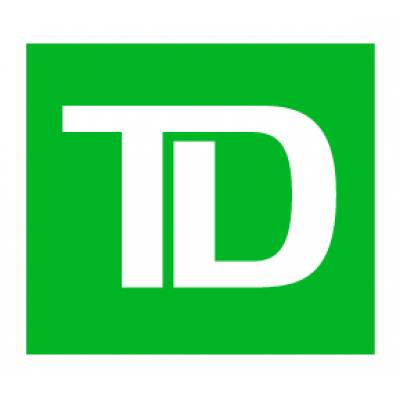 Estates Solutions and Advice Representative
TD Bank
in Mississauga, ON
TD Description
Tell us your story. Don't go unnoticed. Explain why you're a winning candidate. Think "TD" if you crave meaningful work and embrace change like we do. We are a trusted North American leader that cares about people and inspires them to grow and move forward.
Stay current and competitive. Carve out a career for yourself. Grow with us. Here's our story:
jobs.td.com
Department Overview
Personal Banking Delivery Excellence - Money-In Customer Service ("MICS") delivers specialized advisory, customer and partner support (in both customer facing and non-customer facing capacities) for Money-In processes. Support is provided for multiple Channel & Product Partners across TD (i.e. Retail, Direct Channels, Wealth, Everyday Banking, and Personal Savings & Investment); MICS also provides on-boarding, transaction and administrative processing support.
The Estates Centre of Excellence (ECoE) within Personal Banking Delivery Excellence is a centralized department dedicated to providing guidance in the settlement of Estate files nationwide for Executors and business partners and customers while ensuring legendary customer and partner experiences. We work in an exciting, fast paced environment; our commitment is to be knowledgeable Estates experts delivering compelling value for our customers and business partners. The Estates Centre of Excellence works directly with Executors and also supports TDCT Retail Branches, Direct Investing, Financial Planning and Private Investment Advice. We also work closely with Private Trust by referring executors to their team of experts who can provide professional executor services.
Job Description
This position is a customer-facing role and is the first point of contact in the Estate administration process for Executors and our business partners. This role is responsible for communicating over the phone and coordinating the settlement of Estates in conjunction with Executors and/or Beneficiaries. The ideal candidate will deal with sensitive situations in an empathetic and patient manner; they will also identify opportunities to engage the appropriate TD lines of business (Financial Planners, Investment Advisors, Trust Officers etc.) to provide Executors and Beneficiaries with in depth financial advice. Reviewing Wills and other key estate documentation, as well as and ensuring it has been completed in accordance with legislative and provincial rules and regulations as well as preparing and reviewing estate disbursement documentation is also a requirement of this role. Fostering positive customer and partner relationships will be key to success in this role.
Job Requirements
The successful candidate must be a caring and enthusiastic individual with the ability to communicate clearly and professionally with customers and business partners over the phone, as well as in writing. They should be conscientious, and detail-oriented to ensure we are guiding our customers appropriately in such a sensitive time, as well as to mitigate any risk to the bank. The ability to work in a high volume and fast paced environment will be key to the successful candidate's success. The ability to prioritize and efficiently manage their own work-flow and meet established Service Level Agreements as well as demonstrate resourcefulness while fostering positive customer and partner relationships will ensure continued success in this role. Being a strong team player is a valuable asset as we are a team that learns from each other in the pursuit of legendary for our customers, especially when we interact and coordinate with multiple TD partners on behalf of the customer.
Successful completion of the Investment Funds Institute of Canada (IFIC) is an asset.
Retail and Wealth knowledge is an asset
Superior customer service and problem resolution skills
Ability to engage customers and provide needs-based solutions
Strong interpersonal and relationship building skills
Excellent verbal and written communication skills
Proven time-management, organizational and multitasking skills
Demonstrated ability to remain resilient and positive under pressure and in sensitive situations
Ability to adapt to changing requirements and adopt new process and technology improvements
CETA 1 accreditation within 6 months to 1 year in role is an asset
QualificationsAdditional Information
Flexibility to work evenings and weekends on a rotational basis is required
Monday to Friday 8am to 8pm
Saturday 9am to 5pm
Inclusiveness
At TD, we are committed to fostering an inclusive, accessible environment, where all employees and customers feel valued, respected and supported. We are dedicated to building a workforce that reflects the diversity of our customers and communities in which we live and serve. If you require an accommodation for the recruitment/interview process (including alternate formats of materials, or accessible meeting rooms or other accommodation), please let us know and we will work with you to meet your needs.