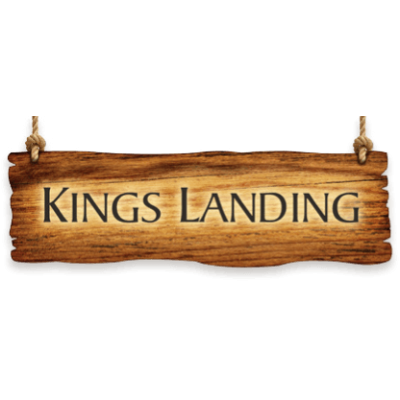 Chief Executive Officer
Kings Landing Corporation / Société de Kings Landing
in Multiple Locations
Prince William, NB
|
Fredericton, NB
KINGS LANDING CORPORATION
CHIEF EXECUTIVE OFFICER 
(PAY BAND 8)
OPEN COMPETITION
Prince William, NB
Kings Landing, a world-class living history museum located on the Saint John River and one of the top visitor attractions in New Brunswick, is seeking a dynamic leader to fill the role of Chief Executive Officer in Prince William, NB.
Created over a period from 1967 to 1974, Kings Landing Corporation operates Kings Landing, depicting and interpreting life in rural New Brunswick in the 19th century. For 45 years, over 3.5 million guests have come to experience history brought to life within a 300-acre site with over 60 historic buildings and through a priceless collection of over 77,000 artefacts.
The Museum is governed by an appointed Board of Directors, responsible for the planning, policy and financial management. The annual operating budget is 4.5 million. It has 22 full time equivalent positions and approximately 125 seasonal staff.
The Chief Executive Officer is accountable to the Board of Directors. His or her mandate is the management of operations which includes oversight of maintenance, infrastructure, security, food services, retail, wardrobe, collections management, interpretation, marketing and business development, finance and human resources. The CEO will also provide leadership in long range planning, strategic direction, funding development, policy and planning, public relations, service delivery and project management.
WORKING CONDITIONS:  Full time position centered at the Kings Landing Administration Office and the Kings Landing site located 37 km west of Fredericton in Prince William, NB.
ESSENTIAL QUALIFICATIONS: The ideal candidate will possess the following skills, abilities and attributes: 
A university degree in museum studies, history, public or business administration, archaeology, anthropology or any other related field of study supplemented by a minimum of ten (10) years of progressive management experience;
Demonstrated skills and work experience in financial and project management, policy development, and in strategic planning;
Experience in working with an appointed Board of Directors;
Experience in leading, coaching and managing a diverse work team;
Strong written, spoken and presentation communication skills; 
Strong interpersonal and public relations skills that will enhance community participation;
Experience with partnership building, fundraising, sponsorships and community engagement is also required and;
Experience in working with complex infrastructure.
An equivalent combination of education, training and experience may be considered.
Written and spoken competence in English is required. 
Applicants must clearly demonstrate the essential qualifications to be given further consideration. Please ensure that a preferred language for assessment is identified on your resume.
ASSET QUALIFICATIONS: Preference may be given to candidates that possess experience in:
Managing a museum, living history museum, an historic site and/or heritage facility or a government operated facility;
Possesses experience with historical interpretation, collections, programming and heritage buildings/structures.
Subject to the response to this competition, candidates may be required to demonstrate on their application the asset qualifications in addition to the essential qualifications in order to be given further consideration.
EXECUTIVE LEADERSHIP COMPETENCIES: The successful candidate will possess the following behavioural competencies: 
Coaching and Team Development
Organizational Awareness
Organizational Commitment
Relationship Building
Results Orientation
Strategic Thinking
Resumes should be in chronological order specifying education and employment in months and years including part-time and full-time employment. 
SALARY: $93,990 to $105,846 annually 
We encourage applicants to apply on-line, by email to thchumres@gnb.ca or by mail at the following address by September 9, 2019 indicating competition number R18-2019/20-601. 
Department of Tourism, Heritage and Culture
Human Resource Branch
Marysville Place, 4th floor
P.O. Box 6000, Fredericton, NB E3B 5H1
(506) 453-3115
We thank all those who apply however only those selected for further consideration will be contacted.