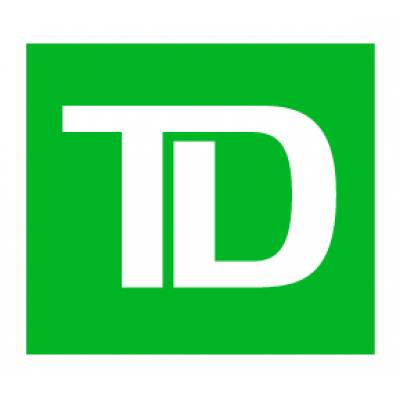 Sr. IT Operations Analyst
TD Description
Tell us your story. Don't go unnoticed. Explain why you're a winning candidate. Think "TD" if you crave meaningful work and embrace change like we do. We are a trusted North American leader that cares about people and inspires them to grow and move forward.
Stay current and competitive. Carve out a career for yourself. Grow with us. Here's our story:
jobs.td.com
Department OverviewBuilding a World-Class, Diverse and Inclusive Technology Team at TD
We can't afford to be boring. Neither can you. The scale and scope of what TD does may surprise you. The rapid pace of change makes it a business imperative for us to be smart and open-minded in the way we think about technology. TD's technology and business teams become more intertwined as new opportunities present themselves. This new era in banking does not equal boring. Not at TD, anyway.
TD IT Operations
is home to a team of highly-valued professionals recognized for both their customer-service mindsets and dedication to seamless 24-7 running of our infrastructure technologies. They also manage what we call the implementation and delivery life cycle for IT components across the various technology groups. Component installation, maintenance and decommissioning, operational or help desk support, system performance, capacity and availability monitoring, migration, emerging technology assessment, implementation, release management and deployment support - you name it.
There's room to grow in all of it.
Job Description
Reporting into Service Continuity Operations Cloud Operations, the Cloud Support Specialist will be responsible for providing operational support for Platforms and Infrastructure hosted on TD's cloud service including Public/Private Clouds and Vendor Management. The role requires familiarity with ITIL processes (change, incident, and problem) and availability for off-hours escalated support. The successful candidate must operate professionally and transparently within the ITS organization, as well as with other divisions within TD.
The Cloud Support Specialist will be responsible for Development to Production Cloud PaaS/IaaS support and processes, to ensure quality, performance and availability of our hosted services. This feeds into one of TD's strategic objectives to deliver continued, secure and highly available systems to TDBG customers and clients. The successful candidate must have demonstrated ability to learn new technologies and processes, resolve incidents and solving problems by collaborating with others.
As strong technical team member, the candidate provides guidance and support for cloud technology practitioners both internal and external to the bank. The successful candidate will be responsible for supporting tenants hosted on the TD Cloud. Additionally, the Support team is empowered to collaborate within ITS, Engineering, Architecture, IT Audit, and Technology Solution partners to deliver continuous improvements. The end result will advance and integrate with the existing Service Continuity Operations support model to produce an ITIL compliant ecosystem that minimizes human interactions in support of true cloud solutions.
Resolving tickets
Provide planning, communication, and reporting of day-to-day ticket metrics and longer term tactical objectives
Level 2 support of TD business line Cloud applications and PaaS/IaaS across all production and test environments.
Manage non-standard/complex P1, P2 (Major Incidents), and some P3 and P4 incidents and service requests
Ensure customer service satisfaction and enable continuous improvements
Oversee higher complexity operational and preventive maintenance tasks
Manage complex remedial and unscheduled urgent changes
Able to be accessible via a mobile device to support on-call escalations.
Reoccurring responsibilities
Drive route cause analysis on repeatable incidents to help prevent issues in the future
Creation of support documentation and scripts
Oversee vendor's service delivery and escalation
Provide operational consultancy for future-state technologies
Support change management process
Prioritize activities to align with compliance, regulatory requirements and business objectives.
Keep informed of technology solutions initiatives and IT direction across TDBFG in order to provide strong support to the businesses
Job Requirements
Mandatory qualifications include excellent communication (both written and oral) and interpersonal skills. Candidate must be organized, self motivated, as well as a team player and be able to participate in the knowledge transfer of information with peers and management. Mandatory technical skills include:
Thorough problem determination skills to troubleshoot and resolve business application issues.
Knowledge with OS technologies (Windows, RedHat Linux)
Understanding of Openstack technologies and Public Cloud (Azure/AWS)
Devops and Agile understanding
Working knowledge of Local Area Networks (LAN) and Wide Area Networks (WAN)
Strong knowledge of Java software development, Middleware (WebSphere, IIS), DBs(Oracle, SQL), and Monitoring (Sensu, ITM)
Comfortable with working in a rapidly changing, technically complex environment.
Proficiency with MS office product suite (Word, Excel, PowerPoint etc.).
Comfortable with scripting languages
Comfortable with Agile methodology
The successful applicant must have a solid understanding of Incident, Change, and Problem Management methodologies as well as solid experience in a large Production environment.
QualificationsAdditional InformationJoin in on what others in TD Technology Solutions are doing:
Inspire a positive work environment and help champion quality, innovation, teamwork and service to the business.
Learn voraciously, stretch your thinking,
Inclusiveness
At TD, we are committed to fostering an inclusive, accessible environment, where all employees and customers feel valued, respected and supported. We are dedicated to building a workforce that reflects the diversity of our customers and communities in which we live and serve. If you require an accommodation for the recruitment/interview process (including alternate formats of materials, or accessible meeting rooms or other accommodation), please let us know and we will work with you to meet your needs.