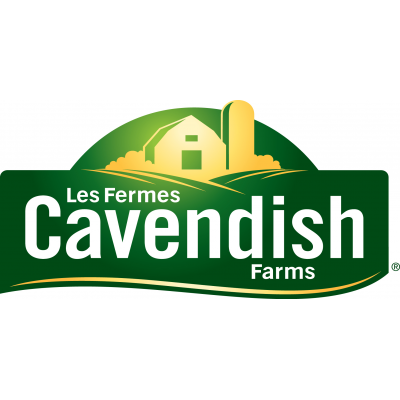 Seasonal Farm Labourer/Operator
Cavendish Farms
in Multiple Locations
New Annan, PE
|
O'Leary, PE
|
Pooles Corner, PE
SEASONAL FARM LABOURER/OPERATORCavendish Farms is a leading producer of frozen food products for retail and foodservice markets throughout Canada, the United States, and around the world. We have state-of-the-art potato processing plants in Prince Edward Island, Lethbridge, Alberta, and Jamestown, North Dakota, and an appetizer plant in Wheatley, Ontario. Our Head office is in Dieppe, New Brunswick and has sales office locations in Toronto, Montreal, and Boston.
Cavendish Farms is looking for Farm Labourers for a period of 3 weeks up to 6 months; weather dependent. Expected start date is August 2019 (weather pending). Reporting to the Farm Manager, the Farm Labourer/Operator will be a results-driven, self-starter who is always looking for opportunities for improvement, and has the ability to adapt to a fast paced, dynamic work environment.
Positions available at our New Annan, Pooles Corner and O'Leary locations.
Successful Candidate will possess the following qualifications
:
Must have a valid driver's license.
Ability to lift up to 55lbs (25kg)
Ability to do manual physical labour.
Availability to work extended hours, evenings and weekends.
Willingness to work outdoors in various weather conditions.
Ability to work independently in a fast paced environment.
High degree of attention to detail.
Previous forklift or skid steer experience would be considered an asset.
Mechanical aptitude.
Previous experience working on potato farm operations would be an asset.
Key responsibilities
:
Seasonal labourer positions during filling of the potato warehouses.
Equipment operation of all the equipment used in the potato warehouses (if qualified)
All other duties as assigned.
If you are interested in applying for this career opportunity, please apply online or drop off resumes at:
Cavendish Farms New Annan, PEHR DepartmentTo Apply for this Career Opportunity:
Please apply by August 31, 2019.
We appreciate your interest in our company! Only those candidates selected for an interview will be contacted.
To learn more about our products and services, click
here
.
Island Holdings Ltd. is committed to the principle of equal opportunity in its employment practices and to providing an environment free from discrimination and harassment for all employees.