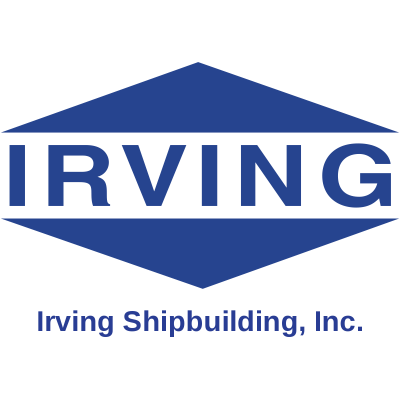 Commodity Category Manager
Irving Shipbuilding
in Halifax, NS
COMMODITY CATEGORY MANAGER
Irving Shipbuilding, located at 3099 Barrington Street Halifax NS B3K 5M7, is part of the J.D. Irving Group of companies and is in the business of building quality ships and repairing vessels. The company's primary site is Halifax Shipyard, with three other locations in the Maritime Provinces. Irving Shipbuilding is currently working on a number of significant projects for the Department of National Defense and the Canadian Coast Guard. The company's commitment to health, safety and care for its employees and the environment is an integral part of its business.
This is a permanent full-time role based in Halifax, NS.

Qualifications:
7-10 years' experience in the Supply Chain field including 3-5 years' experience in a similar role in manufacturing, construction or assembly.
3-5 years' experience in a leadership capacity
Experience working with multi-million dollar contracts requiring exacting standards, and tight constraints in the sourcing strategy.
A background in raw, and semi-finished materials sourcing, from a global supply chain would be an advantage.
Proven track record in developing high performing category strategies that delivered sustainability, and value for money in a high complexity, high value, low volume production organisations.
Demonstrable background in exploiting technology solutions to deliver best in class procurement solutions.
Good analysis and presentation abilities, able to communicate across organisational levels
Professional expertise and leadership, with strong attention to detail
Key Responsibilities:
Influence the business relationships that we have with the category of suppliers
Execute the business objectives by working proactively with team and peer groups
Develop a contracting and relationship strategy with suppliers including RFx solicitation documentation
Devise appropriate contracting strategies and agreements for program delivery and management of business risk
Build and maintain a high performing relationship at all levels between the business and the major suppliers
Continually seek and implement improvement opportunities within the scope of the supplier relationships
Compliance with all applicable legislation including health and safety
Performance Expectations
:
Build an environment that ensures people follow sound and ethical business practices
Build a culture of team engagement in "finding a better way every day", based on internal innovation and external best practices
Lead change initiatives that will last, and effectively build employee buy in; motivate and inspire others in change
Anticipate risk and ensure it is managed; proactively ensure implementation of solutions to potential problems
Apply strategic insight into business measures and competitive and industry practices to build/maintain market leadership position
Apply sound knowledge of the business/industry in making decisions and formulating strategies
Build culture where meeting customers' expectations is a top priority
Set direction to ensure appropriate balance between meeting customer needs and business needs
Communicate clearly and professionally with all levels of the organization; reinforce an environment of open and respectful expression
Engage in active listening, deliver effective feedback, and incorporate input appropriately into decisions
Ensure people plans are in place to build capability for current and future business needs; is self-aware and builds personal capability
All successful applicants must meet requirements for Canadian Controlled Goods Program (CGP), Canadian Government Security clearance, and U.S. International Traffic in Arms Regulations (ITAR).
What We Offer:
Irving Shipbuilding is proud to offer a competitive salary commensurate with the experience of the Candidate and benefits package including but not limited to medical, dental and vision.
To Apply for this Career Opportunity:
Please complete the online application form. An up-to-date resume of past experience and education is required.
All applications will be reviewed by one of our recruiters. If the recruiter sees a potential opportunity (current or future) that matches your skills and experience, you will be contacted to discuss your qualifications for a position with Irving Shipbuilding
We thank all candidates for their interest, however, only those selected for interviews will be contacted.
To learn more about our products and services, click
here
.
Irving Shipbuilding Inc. is committed to the principle of equal opportunity in its employment practices and to providing an environment free from discrimination and harassment for all employees.