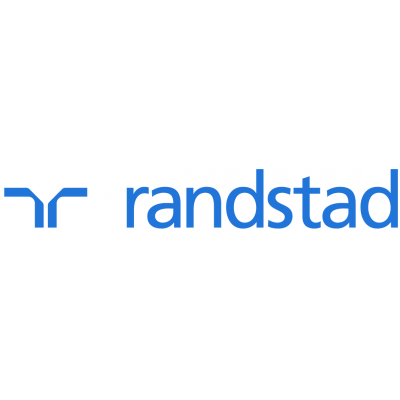 On Call Warehouse Labourer
Randstad
in Bridgewater, NS

job description
Our manufacturing client in Bridgewater is looking for highly motivated Warehouse Receivers to add to the growing team! Training provided, No experience needed!
DON'T WAIT- Interviews are happening now!
Email a resume to karla.lewis@randstad.ca TODAY to be considered for this amazing job opportunity!
What will you be doing?
-Off-bearing product from a machine
-Loading product on to pallets for storage
-Lifting up to 55lbs
-Tagging/labelling products
-Handling various materials
-Inspecting product for possible defects
-Maintaining a safe, clean work environment
-Communicating with team members
As the Canadian leader in recruitment and HR, we deliver innovation with human
interaction at its core. At the intersection of technology and humanity, we deliver data-driven insights
coupled with a people-first experience. Human Forward. www.randstad.ca
Advantages
What are the benefits?
-WEEKLY pay
-Pay: Hourly Wage + Premium Pay + Overtime Pay $$$
-Optional BENEFITS package available from first day
-4% banked or paid out VACATION pay
-On-going TRAINING opportunities to further your career
-LONG TERM OPPORTUNITY with potential for permanent employment with client
-Great team atmosphere dedicated to SAFETY
-At Least 1 long weekend off per month
-Lots of opportunity for overtime
-Long-term work available for the right candidate in a variety of positions
-Consistent work schedule, know your schedule for 1 year in advance
Qualifications
What are we looking for?
-Safety Oriented with the ability to comply with all safety regulations
-Eye for detail, ability to spot nonconforming product/quality discrepancies
-Ability to work in a fast-paced, team based environment
-Must be comfortable standing/walking for prolonged periods of time
-Highly motivated
-Reliable
- Lift heavy loads up to 65lbs
-Ability to work quickly and efficiently
-2 supervisor reference
*Previous experience working in a manufacturing/production role is an asset BUT NOT REQUIRED!!*
YOU DON'T WANT TO MISS OUT ON THIS OPPORTUNITY!!
How do you apply? Email an updated resume to karla.lewis@randstad.ca or apply to this posting and register with Randstad now!
Danielle,
Olivia
Randstad Canada
Randstad Canada is committed to building a diverse workforce reflective of the diversity of Canada. As a result, we promote employment equity and encourage candidates, especially those who identify as a woman, an Aboriginal person, a person with a disability or a member of a visible minority group, and any others who may contribute to the diversification of our workforce, to apply.
Randstad Canada is also committed to developing an inclusive, barrier-free selection processes and work environments.If contacted in relation to a job opportunity, you should advise your Randstad Representative or your local Randstad branch in a timely fashion of the accommodation measures which must be taken to enable you to be assessed in a fair and equitable manner.Information received relating to accommodation measures will be addressed confidentially.
For all feedback on equity and accommodation needs, please contact your local Randstad Canada Branch.