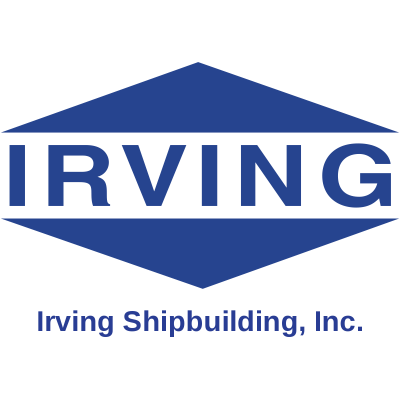 Export Compliance Specialist
Irving Shipbuilding
in Halifax, NS
EXPORT COMPLIANCE SPECIALISTIrving Shipbuilding, located at 3099 Barrington Street Halifax NS B3K 5M7, is part of the J.D. Irving Group of companies and is in the business of building quality ships and repairing vessels. The company's primary site is Halifax Shipyard, with three other locations in the Maritime Provinces. Irving Shipbuilding is currently working on a number of significant projects for the Department of National Defense and the Canadian Coast Guard.
The company's commitment to health, safety and care for its employees and the environment is an integral part of its business. This is a full-time, permanent staff role reporting into the Irving Shipbuilding Manager, Security & Compliance and is based in Irving Shipbuilding's CSC office in Halifax, NS (and the position will relocate to the Dartmouth CSC office in 2020).
Qualifications:
Introductory (or greater) level of knowledge of defence trade controls, including Controlled Goods and ITAR
Experience using the Collaborative Environment considered an asset
Strong communication skills
Strong attention to detail
Database management experience
Document control experience
Ability to prioritize competing demands
All successful applicants must meet requirements for Canadian Controlled Goods Program (CGP), Canadian Government Security clearance, and U.S. International Traffic in Arms Regulations (ITAR).
Responsibilities:
Responsible to support policy, process and training with respect to ISI's Defence Trade Controls Policy
Responsible for the development and delivery of the Controlled Goods and Foreign Origin Export Control Management Plan & Database and other CSC contract deliverables in which Compliance issues are present
Provide guidance on Controlled Goods identification and markings in fulfilment of regulatory and CSC contractual requirements
Support CSC CIM team on Compliance issues
Knowledge of ITAR Technical Assistance Agreements, and tracking and recording of agreements and employee authorizations
Collaborative Environment user management
Obtain and Maintain a Designated Official designation via the Controlled Goods Program
What We Offer:
Irving Shipbuilding is proud to offer a competitive salary and benefits package, including but not limited to medical, dental, and vision.
To Apply for this Career Opportunity:
Please complete the online application form. An up-to-date resume of past experience and education is required.
All applications will be reviewed by one of our recruiters. If the recruiter sees a potential opportunity (current or future) that matches your skills and experience, you will be contacted to discuss your qualifications for a position with Irving Shipbuilding.
We thank all candidates for their interest, however, only those selected for interviews will be contacted.
To learn more about our products and services, click
here
.
Irving Shipbuilding Inc. is committed to the principle of equal opportunity in its employment practices and to providing an environment free from discrimination and harassment for all employees.
We do not accept unsolicited resumes from search firms or employment agencies, and we are not responsible for any fees related to unsolicited resumes.