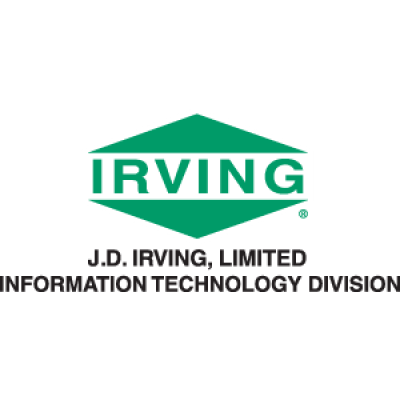 Technical Analyst Halifax
J.D. Irving, Limited - IT Division
in Halifax, NS
Technical Analyst Halifax
J.D. Irving, Limited, Information Technology
is the
destination of choice
for naturally
curious, energetic & collaborative individuals
excited about the
internet of things, data, mobility & innovative solutions
while always focused on the delivery of
the customer experience
.
Does this sound like you?
With over 320
employees
centralized in Saint John, Dieppe, Fredericton, and Halifax, we offer our people the opportunity to engage in project deliveries that add business value to our organization while
enjoying the friendly and beautiful communities of the Maritimes
.
We invest in continuous professional growth through strong career development and training programs.
As a key member of our team, your coworkers will be among the best in the Maritimes -that's why JDI.
Position Overview:
We currently have a full-time opening for a
Technical Analyst
located in Halifax, Nova Scotia. Reporting to the Manager of Operations, the Technical Support Analyst is a pivotal role, enabling quality support and service to the J.D. Irving, Ltd group of companies.
Reporting to the Manager of Operations the
Technical Support Analyst
is a pivotal role enabling quality support and service to the J.D. Irving, Ltd group of companies.
Qualifications:
Education Required: Associate's Degree or College Diploma with a technical relevance
Years of Experience Required: 3-5 years
Customer service mindset with a high level of attention on delivering a quality service
High energy with the ability to thrive in a fast-paced environment
Ability to travel with some local travel requirements (primarily within the province)
Self-starter with the ability to work independently or within a team
Excellent and customer focused communication skills while building a professional relationship with end users
Physical ability to complete setups and deployment of computer equipment
Certifications in the following would be considered an asset: Network , A , Lenovo Hardware, Dell Hardware, Cisco Switching (CCNA)
Experience with the following technologies would be considered an asset: Windows 7, Windows 8, Microsoft SCCM, DHCP, DNS, WIFI, Satellite, VSat, Dell, Apple, Mobile Technologies, and AD
Basic networking skills both wireless and end point switching (Cisco, Juniper), MFP, iMac, Blackberry
Client remote access
Key Responsibilities:
Provide day-to-day support to J.D. Irving end users, specifically related to end user computing devices (desktops, laptops, mobile devices)
Resolve technical support issues that cannot be resolved by the Service Desk or requires hands on approach
Deploy all IT solutions related to end user devices, including J.D. Irving Ltd. site set up and deployment of new end user technologies including desktops, laptops, tablets, printers, VoIP telephony, network equipment, server migrations, and satellite technology and software applications
Analyze, document, and escalate critical issues to appropriate support groups
Monitor and ensure timely escalation of customer issues to internal organizations and/or vendors
Perform preventative maintenance and install upgrades and options
To Apply for this Career Opportunity:
We appreciate your interest in our company! Only those candidates selected for an interview will be contacted.
All successful applicants must meet requirements for Canadian Controlled Goods Program (CGP), Canadian Government Security clearance, and U.S. International Traffic in Arms Regulations (ITAR).
To learn more about our products and services, click
here
.
J.D. Irving, Limited is committed to the principle of equal opportunity in its employment practices and to providing an environment free from discrimination and harassment for all employees.