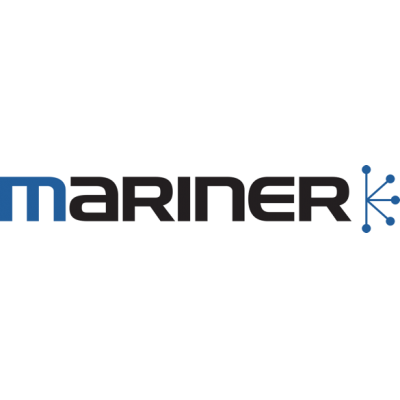 Systems Analyst - SHIFT Energy
Mariner Partners
in Saint John, NB
Company Description
We are people passionate about innovative energy efficiency, providing a valuable, operationally-focused energy management solution to the market, and making a contribution to a healthier planet. We are driven to improve energy performance for our customers by monitoring and managing their energy spend through the automation of their daily building systems operational activities. We do this to save our customers money, reduce their carbon footprint and make the world a better place for future generations.
Shift Energy is part of the Mariner Partners group of companies, known for investing in and building technology companies with themes of big data, software innovation, commitment to customer success and developing international growth markets. In addition to Shift Energy, Mariner Partners consists of Mariner xVu, Mariner Innovations and East Valley Ventures.
Founded in 2003, Mariner Partner's head office is located in Saint John, New Brunswick. We believe in making a positive impact in the communities where we live and work - our team and our customers are located in major cities across Canada and in North and South America and Europe.
We are looking for passionate IT professionals who are curious about data, who love solving problems for customers and who want to grow their careers.
Join our growing team!
Job Description
Mariner Partners is looking for a Systems Analyst who has experience in the Software Development sector. 
Our ideal candidate:
You will be the voice of our customers and will have an understanding of the whole solution - skilled at translating real business problems into practical solutions that will add value. You are curious about our customers - and are skilled at asking the right questions to fully understand their business needs and can take the business requirements and can understand the technical implementation that is tied to meet the customer need - are we solving the right problem? You go beyond simply creating requirements - you lead the effort by sharing customer stories in a way that everyone on the team can understand. You are passionate about customer experience - and aren't afraid to ask the hard questions and challenge the status quo to deliver the right solution. You can balance your love of detailed analysis with your drive to meet deadlines - and can guide the process from idea through to the testing phase.
More specifically:
A system analyst on our team is expected to:

Work with stakeholders throughout the organization from sales to development to gather and elaborate product requirements that represent the business needs
Organize, prioritize and model requirements to facilitate communication and verification with project stakeholders.
Demonstrate great ownership of feature analysis, test and deployment
Interact with the solution team to assure that requirements are correctly understood and implemented.
Plan the project business analysis activities including the tasks, deliverables, estimates-of-effort, stakeholder list, communication of deliverables, documentation management and requirements management.
Look for process quality issues and recommend process improvements.
Take action on recommending solutions to issues/gaps as they arise.

Identify/communicate risks on feature development
Provide accurate estimates for analysis and test

Execute work to meet requirements/quality on usability and functionality within the estimated timelines.
Create/Review the test strategy definition - identify risks, scope, environment, data and test tool requirements.
Create & execute test cases - raise defects where required and review test results with the development team
Provide support to Product Development, Customer and Field Teams and ensure solutions are adequately documented and understood.
Clearly identify impacts of changes
Qualifications
Key Qualifications
A degree or diploma in Computer Science, Engineering, Data Analytics, or similar experience in Software Development processes;
Strong data analysis and problem solving abilities;
Knowledge of quality approaches;
Ability to quickly learn and utilize new technologies;
Ability to work well in a fast paced team environment;
Ability to write high quality product documentation, specifications, use cases and test cases;
Highly motivated;
Excellent written and verbal communications skills and ability to perform product training sessions for internal and external customers;
Flexible and used to working in a rapidly changing environment.
Knowledge of the following would be beneficial:
Agile development methodologies.
Defect management;
MS Office tools including Visio;
Automated testing tools;
UML and use cases;
Knowledgeable on SQL Server, Oracle databases, NoSQL solutions, Windows NT, UNIX;
Knowledge of the mechanics of Building Systems (e.g. HVAC, VAV, AHU, etc.);
I'm interested
I'm interested Refer a friend
Posted by
Shelley Wood
share this job
Powered by Privacy Policy and Terms of Use
Share to WeChat