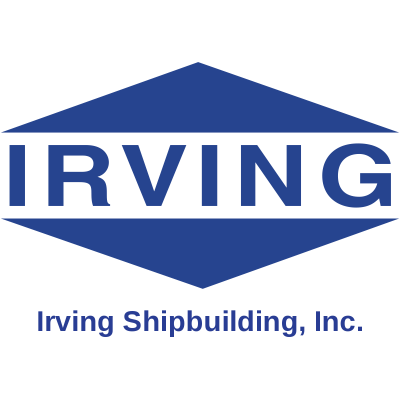 Senior Manager, Project Engineering
Irving Shipbuilding
in Halifax, NS
SENIOR MANAGER, PROJECT ENGINEERING
Irving Shipbuilding Inc., located at 3099 Barrington Street Halifax NS B3K 5M7, is part of the J.D. Irving Group of companies and is in the business of building quality ships and repairing vessels. The company's primary site is Halifax Shipyard, with three other locations in the Maritime Provinces. Irving Shipbuilding is currently working on a number of significant projects for the Department of National Defence.
This is a permanent full-time position, located in Halifax, NS, Canada.
This position will be assigned to the CSC engineering delivery function and will be responsible for the effective management and project leadership within the cross functional engineering team. The successful candidate will be expected to shape, enable and lead the delivery of a variety of project management processes, tools and controls; to identify risks, issues and opportunities; and to hone and optimize the project delivery process. Working as part of the Engineering Project Delivery Team, this role is primarily focused on the effective delivery of a variety of management processes to support contracted CSC Engineering activities. In addition to overseeing the overall approach to Project Controls across the Engineering Groups and the utility, application and continuous improvement of these processes. The role will also involve identify risks and / or issues and implement mitigating measures. This role will involve liaison with the Engineering Directors and Managers on a daily basis.
Responsibilities:
Provide effective leadership and management across the Engineering Delivery team
Coordination of Engineering activities as they relate to the efficient delivery of project outputs
Establish and maintain effective working relationships with both internal and external stakeholders
Develop plans, processes and procedures as required to enable the efficient execution of project delivery activities and in support of wider CSC project milestones.
Develop plans, processes and procedures as required to enable the efficient execution of project delivery activities and in support of wider CSC project milestones.
Reporting progress/issues to the internal and external customer base in accordance with the defined monthly drumbeat
Develop plans, processes and procedures as required to enable the efficient execution of project delivery activities and in support of wider CSC project milestones.
Project Risk and Opportunity Management
Baseline change control
Resource management, bringing together personnel and allocating tasks to establish the project functions that will deliver the outputs to cost and time. and
Tracking of deliverables, actions and customer comments
Progress and financial variances in the context of supporting project tracking (e.g. an Earned Value Management System)

Liaising with the Project Management team to ensure progress, and other project data is aligned
Configuration control between reporting data and the outputs from the Scheduling team
Development of more engineering project delivery team members to increase their process understanding.
Support a culture of teamwork, enthusiasm and a proactive nature within the team

Key Attributes:
P roactive - Requires little direction once tasked, acts on initiative, reads intent, uses judgement
Innovative - Ability to learn or adapt new processes

Flexible and adaptive to change

Organized

Attention to detail (repeatable accuracy of data)

Proficient in Microsoft Office applications
Right First Time Mantra (Quality)

Ensure that team resource requirements, to meet current and future
Qualifications:

Degree or other tertiary qualifications in a discipline of Project Management, or equivalent experience. A minimum of 10 years' experience in the following fields :

Experience in project controls, tools, performance management, scheduling and project delivery
Engineering and/or Project Management on large, complex projects

Coordination with multiple organizations
Excellent written and oral communication skills
Knowledge of warship construction and configuration
Knowledge of a shipyard production environment
All successful applicants must meet requirements for Canadian Controlled Goods Program (CGP), Canadian Government Security clearance, and U.S. International Traffic in Arms Regulations (ITAR).
What We Offer:
Irving Shipbuilding is proud to offer a competitive salary commensurate with the experience of the Candidate and benefits package including but not limited to medical, dental and vision.
To Apply for this Career Opportunity:
Please complete the online application form. An up-to-date resume of past experience and education is required.
We thank all applicants for their interest, but only those selected for an interview will be contacted
To learn more about our products and services, click
here
.
Irving Shipbuilding Inc. is committed to the principle of equal opportunity in its employment practices and to providing an environment free from discrimination and harassment for all employees.
We do not accept unsolicited resumes from search firms or employment agencies, and we are not responsible for any fees related to unsolicited resumes.