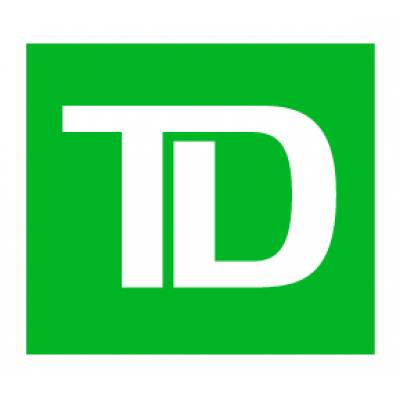 Sr Business Insights Analyst
TD Description
Tell us your story. Don't go unnoticed. Explain why you're a winning candidate. Think "TD" if you crave meaningful work and embrace change like we do. We are a trusted North American leader that cares about people and inspires them to grow and move forward.
Stay current and competitive. Carve out a career for yourself. Grow with us. Here's our story:
jobs.td.com
Department Overview
What does TD Data & Analytics stand for? For starters, we believe in visionary leadership and insights.
We believe in the talent we grow to better serve our clients, and we know, many of the ground-breaking discoveries and products that represent the future at TD, can all be driven with data.
Job Description
In their role, the Senior Analyst will act as a specialist on data & analytics and will work for the following clients: Shared Services, Legal and Special Investigation Unit. Depending on the projects, they will either assist the Manager on the following activities or take ownership of these activities:
Providing actionable insights to business in order to help them improve their results.
Gather business needs in data and reports, analyze gaps in currently available information and propose solutions to answer these needs.
Establish requirements for new data marts and reports in partnership with GI Claims partners.
Working in collaboration with Advanced Analytics. Leverage Advanced Analytics for Text Mining or modeling Fraud needs or other Business needs.
Own definition of all claims related metrics. Develop this portfolio of metrics according to evolving business needs.
Become a subject matter expert on
Fraud/Shared-Services/Legal data.
Collaborate with Business project owners during ideation, initiation, implementation and post-implementation. Evaluate impact of projects on data and trends, assess the need for new/modified metrics and support internal partners to adapt to these changes.
Build and maintain tools to enable tracking and detecting of emerging trends on a daily, weekly and monthly basis.
Develop, explore and validate theories in correlation of observed trends. Explore and manipulate data.
Present and explain highly complex problems in a comprehensive way.
Participate in current reporting conversion to new Data Foundation.
Job Requirements
Bachelor's or Master's degree in Actuarial Science, Statistics, Mathematics or Economics.
5 years experience in insurance industry and/or analytics field
Knowledge of Analytical/Reporting Tools: SAS, COGNOS, Excel as well as SQL programming language.
.
Excellent communication skills
Ability to work in a fast paced environment and manage multiple deadlines and priorities.
Proven ability to work on complex projects.
Autonomous and perseverant; shows initiative and creativity in their work.
Critical thinking, analytical and problem solving skills.
Creatively exploring patterns and problems.
QualificationsAdditional InformationInclusiveness
At TD, we are committed to fostering an inclusive, accessible environment, where all employees and customers feel valued, respected and supported. We are dedicated to building a workforce that reflects the diversity of our customers and communities in which we live and serve. If you require an accommodation for the recruitment/interview process (including alternate formats of materials, or accessible meeting rooms or other accommodation), please let us know and we will work with you to meet your needs.