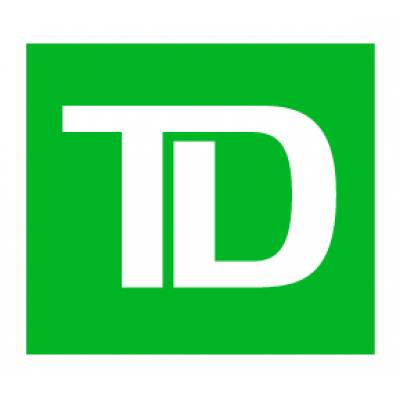 Solutions Design IT Speciaist
TD Description
Tell us your story. Don't go unnoticed. Explain why you're a winning candidate. Think "TD" if you crave meaningful work and embrace change like we do. We are a trusted North American leader that cares about people and inspires them to grow and move forward.
Stay current and competitive. Carve out a career for yourself. Grow with us. Here's our story:
jobs.td.com
Department Overview
The Personal Banking Products Lending team supports Credit Origination, Adjudication and Servicing systems used by TD Canada Trust (Retail and MMS). Our team works closely with multiple technology groups and Retail Banking LOBs (Real Estate Secured Lending, Personal & Indirect Lending, and BACS) to develop, implement and support the Canadian Retail Bank's credit applications such as RESL Credit Platform, Credit Origination Platform, CreditLink, Capstone, AdjudicAide, Loan, Mortgage, iApps and others. The team is comprised of technology professionals fulfilling the following roles: Technology Delivery Partner Management, Solutions Architecture, Strategy & Roadmap, Business Systems Analysis, Development, and Application Management.
The Personal Banking Products is a key construct within the CBDC Personal Banking Technology organization to improve competitive advantage and market leadership. It is an investment in CBDC's people, processes, and technology to execute strategic technology delivery in an industrialized, cost effective, and high quality manner
Job Description
The Personal Banking Lending - Origination & Adjudication Delivery is seeking an experienced
Solutions Design IT Specialist
to join our Product Portfolio team, providing Technical Design and Leadership expertise for the following systems; CreditLink, AdjudicAide, Credit Bureau System, Customer Management Triad (CMT). This role also entails involvement in design, development, overall design & implementation guidance, process improvements, and training/mentoring as necessary.
The primary accountabilities for this position are:
Provide Technical Leadership for Quarterly Releases and Large initiatives from Line Of Business Perspective
Conduct program/ system research, analysis, detailed design and problem resolution
Define development specifications and identify system modifications required to meet performance objectives
Ensure design has traceability to business requirements
Advise and provide expert knowledge on the technical feasibility of the proposed deliverables
Identify and address application and data issues and cross-capability and cross-release issues that affect application integrity.
Work with Developers to ensure that the detailed technical design is fully understood and the development initiatives are in line with the intended design
In conjunction with the Solution Architect, assist the Application Owner and Application Manager by providing effort estimates for new projects and initiatives
Develop, implement, maintain and improve solutions/processes that maximize system availability, efficiency/ effectiveness and minimize/prevent problems/ issues
Deliver effective and efficient solutions by meeting key project milestones and overall project deliverables on time, within budget, and adhering to development and quality standards
Ensure defect free programming by testing and debugging using available/appropriate tools and participate in reviewing peer coding
Adhere to standard security coding practices to ensure application is free of most common coding vulnerabilities
Ensure the timely completion of work volumes on a daily basis and suggest opportunities to improve efficiency within the department
Work effectively as a team, supporting other members of the team
Comply with the system development life cycle (SDLC) and project management methodology (PMLC)
Consult on development of the System Requirements Specification (SRS) with Business Analysts.
Provide technical leadership during the life of a project/initiative
Review application and technical design deliverables throughout development to ensure quality and requirement traceability
Lead and conduct code reviews to ensure quality, standards compliance, reusability and ease of maintenance
Job RequirementsPosition Specific Qualifications / Additional Information:
10+ years of software/application design and development experience
Strong verbal and written communication skills are essential
Ability to quickly learn complex systems
In depth knowledge of understanding the design and development according to standards
Build personas, storyboards, flowcharts, wireframes and prototypes
The chosen candidate will work in a high paced team on a high visibility project. He/she will be expected to work in an agile environment and be able to consistently deliver quality work
Effectively communicate research findings, conceptual ideas, detailed design, and design rationale both verbally and visually
Develop software that is both reliable and scalable as the eventual user base will be the entire bank
In depth understanding of full application stacks and the ability to work in any layer (client/server/business/database)
In depth knowledge of the technical environment/ tools (e.g., user environment, applications, software, hardware, programming languages and operating systems)

JAVA/J2EE
IBM WebSphere Application Server (v6.1/7/8), IHS HTTP Server and WAS HTTP-Plugin configuration
JEE Standards and Specifications, REST/API, SOA, Web Services (WSDL, XML, XSD, SOAP), and UML Modeling
JBOSS and BRMS
IBM MQ, JMS,
DB2, Oracle, MS SQL
AngularJS, Struts, JSP and Spring
GIT (Code Management)
RAD, Eclipse and Brackets

Effective time and task management skills, including the ability to manage concurrent deliverables
Ability to code, debug, research, analyze and problem-solve development issues
Knowledge of business/ organization, Bank standards, infrastructure, architecture and technology in related areas from a design/ support/ solutions perspective
Strong customer orientation and a professional approach with the ability to interact with all levels within the organization
Demonstrated ability to grasp and translate technical concepts, think independently, and take the initiative required to resolve issues in a team structure
Self-motivated team player with high energy and ability to work independently as well as within a team
A positive can-do attitude with openness to promoting knowledge sharing
QualificationsAdditional Information
Any of the checked educational levels below meet educational requirements for this position:
High School Diploma or equivalent
Technical/Trade/Business School certificate
College diploma / certificate (2 year)
Bachelor's degree
Specific Discipline(s) and other information:
Education / Experience in computer sciences preferred
Candidates which do not meet the education requirements but have extensive experience in Application Development will be considered
Inclusiveness
At TD, we are committed to fostering an inclusive, accessible environment, where all employees and customers feel valued, respected and supported. We are dedicated to building a workforce that reflects the diversity of our customers and communities in which we live and serve. If you require an accommodation for the recruitment/interview process (including alternate formats of materials, or accessible meeting rooms or other accommodation), please let us know and we will work with you to meet your needs.