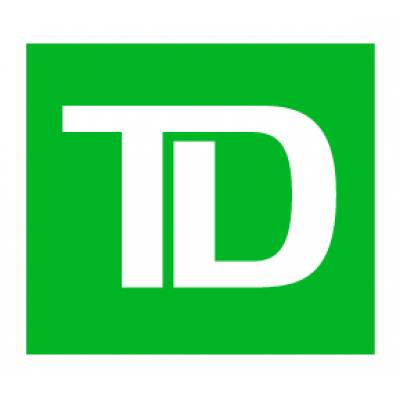 Claims Advisor I
TD Description
Tell us your story. Don't go unnoticed. Explain why you're a winning candidate. Think "TD" if you crave meaningful work and embrace change like we do. We are a trusted North American leader that cares about people and inspires them to grow and move forward.
Stay current and competitive. Carve out a career for yourself. Grow with us. Here's our story:
jobs.td.com
Department Overview
TD Insurance is part of TD Bank Group, one of Canada's largest financial institutions. TD Insurance helps protect clients from the 'accidents of life' with a wide range of products including credit protection, life, health, travel, home and auto insurance. With more than three million clients, TD Insurance authorized products and services are available online, over the phone, and through a network of more than 1,000 TD Canada Trust branches.
In Canada, we have two lines of business, General Insurance and Life and Health. Our General Insurance business is one of the top home and auto insurance groups in Canada and the national leader in group insurance and affinity marketing. Our Life and Health business is the number one provider of critical illness insurance and direct life and health insurance in Canada.
At TD Insurance, we are committed to fostering an inclusive, accessible environment. With a Canada-wide workforce of over 4,000 employees and offices in Atlantic Canada, Quebec, Ontario and Alberta, our company is always growing and can help you to grow. TD Insurance offers a stable and dynamic work environment where talent is appreciated and professional development is taken seriously. More than just a job, we offer rewarding careers.
Job Description
The primary responsibility of the Claims Response Centre Representatives is to obtain information for automobile and residential insurance claims from clients who contact the Claims Response Centre by telephone, web or fax. In this regard, the Analyst inputs information regarding the circumstances of the loss into the core claims system and directs the claimant through the appropriate services for emergency repairs, appraisals, rentals and other claim related services and informs the claimant on the next steps in the claims process.
The secondary responsibility of the Representative is to negotiate and settle non-complex automotive claims, generating financial transactions and finalizing settlements in a timely fashion.
Delivers Legendary Customer Experiences

Listen to client needs and treat each encounter as unique and clarify clients request to ensure they are well served.

Effectively communicate problems or need for potential changes to allow the team leader to take further action.

Provide clients with value-added service in explaining claims procedures and coverage and offering clear and complete information based on client needs.

Records the accident or loss situation into the system with accurate and detailed information in order to determine the cause of loss, bodily injury, accident benefits and extensive property damage exposure (s). Where necessary identify appropriate services required by the client for example, emergency services, appraisal, rental vehicle, towing services etc.

Meet productivity objectives set by the department in terms of average handle time, after call work, service levels, abandoned percentages, overall adherence compliance and number of incoming telephone calls handled.

Collaborate with other departments to ensure missing policies are offered to clients.

Adapt quickly to systems changes and/or modifications.

Apply working methods according to procedure. Where coverage exists, direct claimants through the claims settlement process by explaining coverage and procedures (in non-technical terms), recommended suppliers, and by informing the claimant of his/her obligations and responsibilities to move the claim toward settlement. Where coverage does not exist, inform the client by explaining the terms of the insurance contract.

Take appropriate action to complete various insurance claims transactions.

Participate openly and actively in coaching sessions by providing input and feedback to Telephone Unit, Team Leader and Quality Assurance Analyst.

Identify needs and proactively seek coaching to generate improvement opportunities.
Job Requirements
High School Diploma or equivalent is required

Previous customer service experience is required

Ability to review and understand standard automobile and residential insurance policy wordings

Proven ability to communicate effectively, both verbally and in writing and interact successfully with internal and external customers

Proficient with MS Office/Windows

Excellent interpersonal skills and strong customer service orientation

Maintain a positive demeanor and foster team spirit.

Excellent organization and time management skills

Ability to prioritize urgent situations and react quickly with tact, patience and courtesy

Possess a professional telephone manner
QualificationsAdditional Information
Start date is Sept. 9th 2019.
Flexibility is required to work afternoon, evening and weekend shifts.
Inclusiveness
At TD, we are committed to fostering an inclusive, accessible environment, where all employees and customers feel valued, respected and supported. We are dedicated to building a workforce that reflects the diversity of our customers and communities in which we live and serve. If you require an accommodation for the recruitment/interview process (including alternate formats of materials, or accessible meeting rooms or other accommodation), please let us know and we will work with you to meet your needs.