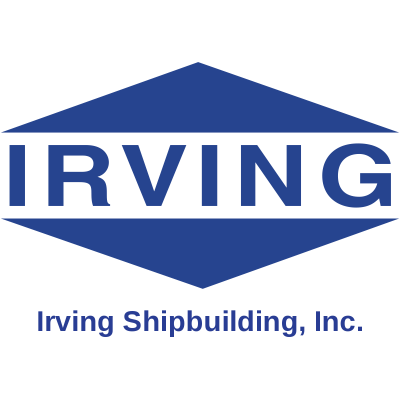 Contracts Specialist
Irving Shipbuilding
in Halifax, NS
CONTRACT SPECIALIST
Irving Shipbuilding Inc., located at 3099 Barrington Street Halifax NS B3K 5M7, is part of the J.D. Irving Group of companies and is in the business of building quality ships and repairing vessels. The company's primary site is Halifax Shipyard, with three other locations in the Maritime Provinces. Irving Shipbuilding is currently working on a number of significant projects for the Department of National Defence.
The
Contract Specialist
will report directly to the Contract Change & Compliance Manager as part of the Canadian Surface Combatant project. The responsibilities of this role fall in to two main areas: monitor compliance of the Prime Contract and corresponding Subcontract requirements and deliverables, and involvement in the overall project change process that affects the manner by which the project will deliver those requirements.
This is a fulltime, permanent staff role (one opening) located in Halifax NS
Responsibilities:

Manage and maintain the Prime Statement of Work (SoW) and Subcontract SoW Compliance Matrices
Monitor, status and report on compliance with Prime and Subcontract requirements and deliverables
Liaison with multiple parts of the projects as they produce, demonstrate and verify deliverables
Assist in the development of Contract Change Proposals and presentations to Contract Change Board chair
Qualifications and Experience:

Post -secondary education in Engineering or Business Management based field
Knowledge and experience in change management
Experience with DOORS system an asset
Strong communication skills
Strong computer skills and attention to detail
Database management experience an asset
Ability to prioritize competing demands
All successful applicants must meet requirements for Canadian Controlled Goods Program (CGP), Canadian Government Security clearance, and U.S. International Traffic in Arms Regulations (ITAR).
What We Offer:
Irving Shipbuilding is proud to offer a competitive salary commensurate with the experience of the Candidate and benefits package including but not limited to medical, dental and vision.
To Apply for this Career Opportunity:
We appreciate your interest in our company! Only those candidates selected for an interview will be contacted.
To learn more about our products and services, click
here
.
Please be advised that some positions have been designated as 'Safety Sensitive' where the employee holding the position has a heightened responsibility for his/her own safety or the safety of others due to the nature of the job. If this is the case, you will be informed in the interview process
Irving Shipbuilding Inc. is committed to the principle of equal opportunity in its employment practices and to providing an environment free from discrimination and harassment for all employees.
We do not accept unsolicited resumes from search firms or employment agencies, and we are not responsible for any fees related to unsolicited resumes.