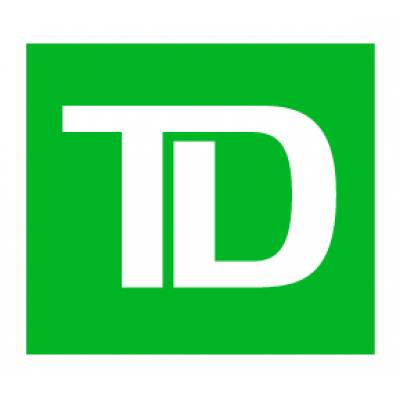 Senior Group Manager Digital Marketing
TD Description
Tell us your story. Don't go unnoticed. Explain why you're a winning candidate. Think "TD" if you crave meaningful work and embrace change like we do. We are a trusted North American leader that cares about people and inspires them to grow and move forward.
Stay current and competitive. Carve out a career for yourself. Grow with us. Here's our story:
jobs.td.com
Department Overview
As part of TD's Canadian Marketing team, the Digital, Social and Content Marketing (DSCM) team is responsible for leading our digital marketing transformation. The team carries the mandate to build the digital marketing ecosystem to enable personalized 1:1 communications at all interactions with our customers. Leveraging a best-in-class content strategy, our personalized communications will ensure TD is delivering breakthrough creative and the best, personalized and connected experience for our customers. The second goal of the group is to drive leadership in all digital marketing channels across paid, owned and earned. This means that we will strive to enable best-practices in each channel, define the leading practices and beat competitive benchmarks. The primary goal of the group is to optimize the customer journey from start to finish, ultimately improving performance and driving ROI in each marketing channel for our business and channel partners.
Job DescriptionOverview
Reporting to the Associate Vice President Digital Performance Marketing, the Sr. Manager Performance Marketing, will be accountable for driving marketing ROI for the assigned line of business. Ultimately accountable for the digital performance marketing budget and driving organic traffic to the site, the Sr. Manager will lead a team of digital marketers with the objective to optimize the customer journey from the first interaction to the final sales conversation across all paid, owned and earned digital marketing channels and platforms.
Key Accountabilities
Leads the delivery and optimization of all digital customer communications, nurturing the customer through a unique and personalized journey at every interaction across paid, owned and earned digital marketing channels.
Managing the digital marketing budgets, ensures budget pacing and exceptional execution to optimize KPI's across the channels to maximize ROI of each marketing dollar spent, leveraging owned media, targeting and other tactics to drive efficiencies.
Delivering best-in-class digital content strategies that support always-on journeys, reaching, engaging and ultimately converting customers through all POE digital marketing channels.
Accountable for leading a cross-functional team of SME's to deliver highly optimized digital marketing programs, achieving aggressive annual targets.
Establish Leadership for their respective line-of-business in all digital marketing channels across paid, owned and earned, driving competitive advantage for the business as demonstrated by performance benchmarks
Lead and manage content and engagement, both planned and agile, for owned and on-site channels, working with Digital partners and direct reports to optimize reach.
Responsible to ensure all go-to-market programs in each digital marketing channel are leveraging best-practices and our latest capabilities established by our internal COE
Optimize of the end-to-end campaign (including segments, creative, content, networks, channels, tactics, etc) on an ongoing basis in real-time, driving traffic and improving our rank
Lead engagement with agencies, vendors and key internal partners to deliver best-in-class digital marketing programs for their respective LOB
Deliver detailed and actionable insights and strategic recommendations, provide interpretation, guidance and recommendations to drive business performance
Partners with Integrated Marketing Planning, Targeted Marketing, Channels and the business to deliver on the aggressive sales goals and digital sales objectives for each LOB
Ensure compliance with RDM process and governance control requirements
Provide ongoing insights to performance, reporting of results, inputs for annual marketing plans, demonstrating YoY growth, performance relative to targets and quarterly forecasts.
Hire and develop marketing talent that is enterprise assets for the organization.
Monitor industry trends and the competitive landscape, providing thought leadership and
Monitor industry trends and the competitive landscape, providing thought leadership and direction to ensure digital marketing programs are best-in-class and industry leading.
Job RequirementsQualifications
Minimum 7 years' digital marketing experience across all paid, owned and earned mediums, including key channels such as display programmatic, SEM, SEO, social, content and web design/UX with a clear focus on leveraging data to drive the business.
Experience utilizing marketing technology to drive personalized and targeted experiences across touch points in digital paid, owned and earned channels
Proven experience leading teams in digital acquisition campaigns in always-on environment and demonstrating results with driving incremental improvements.
Practical experience developing scorecards, executive level reports and utilization of data for digital media and on-site optimization, including techniques for measuring end-to-end effectiveness across digital marketing touch points.
Working knowledge and expertise in strategies utilized to optimize performance through multiple digital devices; desktop, mobile and tablet.
Experience or working knowledge of agile methodologies a plus
Understanding of Google Marketing platform and Facebook Ads Manager
Experience with site analytics tools and data visualization tools such as Adobe Analytics and DOMO
Proven track record of delivering exceptional and measurable performance results through digital marketing efforts.
Business acumen: strategic thinking, business process development, analytical and problem solving skills
Understanding of financial institutions product offerings considered an asset
Proven interpersonal and relationship management skills, with ability to obtain consensus among multiple stakeholders
Strong teamwork orientation and proven leadership capabilities with an ability to work effectively in a constantly changing environment, requiring ongoing. re-evaluation of priorities
Proven people management skills, with a strong ability to effectively lead diverse teams and build bench strength, through the use of training, coaching and people development
Superior impact and influencing skills with a demonstrated ability to lead large scale enterprise wide initiatives
Business case development and gaining buy-in for investment opportunities
Undergraduate degree required, graduate degree would be an asset
QualificationsAdditional InformationInclusiveness
At TD, we are committed to fostering an inclusive, accessible environment, where all employees and customers feel valued, respected and supported. We are dedicated to building a workforce that reflects the diversity of our customers and communities in which we live and serve. If you require an accommodation for the recruitment/interview process (including alternate formats of materials, or accessible meeting rooms or other accommodation), please let us know and we will work with you to meet your needs.