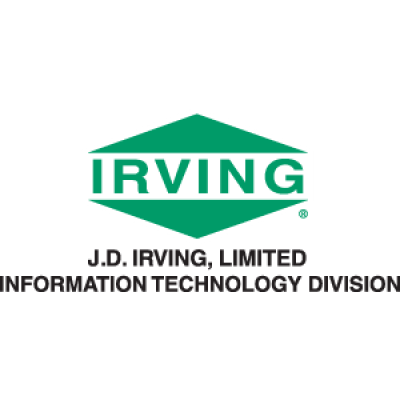 GIS Web Developer
J.D. Irving, Limited - IT Division
in Saint John, NB
GIS Web Developer
J.D. Irving, Limited, Information Technology
is the destination of choice for naturally curious, energetic & collaborative people excited about the internet of things, data, mobility & innovative solutions while
always focused on the delivery of the customer experience.
With over 300 employees in Saint John, Fredericton, Dieppe and Halifax, we offer our people the opportunity to engage in project deliveries that
add business value to our organization
while enjoying the friendly and beautiful communities of the Maritimes.
We invest in
continuous professional growth
through strong career development and training programs. As a key member of our team, your coworkers will be among the best in Maritimes -that's why JDI.
With the diverse business portfolio and locations, JDI continues to grow our GIS practice.
Our goal is to push the limits of GIS leveraging over 30 years of experience using spatial analytics to drive business opportunity.
A challenging opportunity
is available to support implementations of various Geographic Information System (GIS) solutions within JDI IT.
Role and Responsibilities - Duties may vary by job:
Develop and support a variety of Web and Mobile GIS apps across the various JDI business units.
Leverage a variety of spatial datasets, including LiDAR, census data, Global Positioning System (GPS) data, field observations, satellite images, and environmental monitoring data
Collaborate with developers, business analysts and project teams to add new features and functionality to web-based products
Communicate with clients to understand their needs.
Focus on leveraging the Esri platform to deliver various location-based applications for the Forestry, Transportation, Agriculture, Retail and other JDI Industries
Identify, communicate and overcome development problems and creative challenges related to complex web-based Esri platform.
Keep current with programming languages/platforms within the web development/web application space.
Education Requirements - Knowledge & Skills:
University Degree or Community College Diploma with a focus on Geographic Information Systems or Computer Science
2-5 years minimum experience as a web developer.
Proven experience using the Esri platform including; ArcGIS 10.x, Python, ArcGIS Enterprise, ArcGIS Server and ArcGIS Online is required
Proficient with Esri's Web Application Interfaces (APIs) especially ArcGIS API for JavaScript and ArcGIS REST API
Strongly proficient in writing JavaScript and JavaScript object model
Experience in using source code management (GIT)
Experience in data review and validation for quality assurance purposes
Training or experience using Spatial Analyst, Network Analyst, Statistical Analysis, 3D Analyst and Image Server extensions will be considered an asset
Training or experience using Esri's mobile platform including; Collector, Explorer, Survey123 on iOS or Android will be considered an asset
Previous experience working with remote teams considered an asset
Team oriented individual with excellent written and verbal communication skills
DevOps experience (Azure DevOps) considered an asset
To Apply for this Career Opportunity:
We appreciate your interest in our company! Only those candidates selected for an interview will be contacted.
To learn more about our products and services, click
here
.
J.D. Irving, Limited is committed to the principle of equal opportunity in its employment practices and to providing an environment free from discrimination and harassment for all employees.