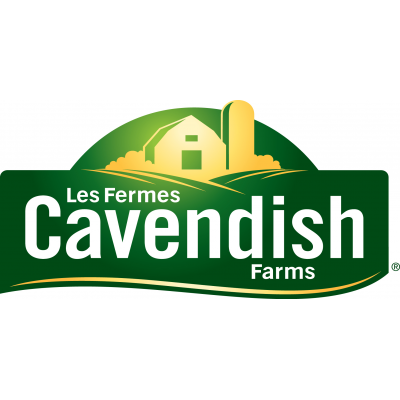 Account Manager - Food Service
Cavendish Farms
in Edmonton, AB
ACCOUNT MANAGER, FOOD SERVICE, CALGARY AREA
Anticipated start date- October 2019
Cavendish Farms is a leading producer of frozen food products for retail and foodservice markets throughout Canada, the United States, and around the world. We have state-of-the-art potato processing plants in Prince Edward Island, Lethbridge, Alberta, and Jamestown, North Dakota, and an appetizer plant in Wheatley, Ontario. Our Head office is in Dieppe, New Brunswick and has sales office locations in Toronto, Montreal, and Boston.
Reporting to the Director, Canadian Foodservice Sales West, the successful candidate must be customer focused, thrive in a fast paced, ever changing environment while maintaining a high level of professionalism. The ability to multi-task and problem solve is crucial. The main responsibilities will be developing and maintaining End User and Foodservice Distributor relationships, while working within established budget and designated territory while maintaining the highest level of customer service.
Qualifications:
Completion of post-Secondary education;
Two to five years' experience in foodservice industry;
Excellent communication, problem solving and decision making skills;
Must be able to demonstrate effective time management skills;
Must have a proven track record of success and be results driven;
Excellent interpersonal and communication skills;
Proficiency with Microsoft Office applications;
Proactive self-starter with the ability to negotiate and problem solve.
Key Responsibilities:
New Customer Acquisition-Prospecting (includes cold calling, information acquisition), product cuttings, P&L proposals, contracting, presenting samples, identifying customer needs, and follow up.
Existing Customer Maintenance/Upsell-Product cuttings to existing customers to expand offerings, relationship building (courtesy calls), contract renewals and maintenance, follow up, new product launches, renegotiating contracts, and addressing product complaints/replacements.
Distributor Maintenance-Visiting distributors, product and position reviews/updates, new product listings and set ups, program spends, contract renegotiation, relaying pricing and product changes, and aiding in shortage and/or other product issue resolution.
Administration Duties- Maintain CRM program (update gains, losses and opportunities), report weekly highlights to director, deduction validation, forecasting, Omniconnex orders (promo and Point of Sale orders), maintain distributor listing sheets, distributor cost change sheets, pricing and product change sheets, verifying distributor deductions, P&L email and approvals for each new and renewal customer, and addressing product complaints/replacements.
Working cross functionally to solve challenges, improve business, and identify new opportunities i.e. with Marketing to develop new products, finance to collect unauthorized deductions, or logistics to resolve transportation/shortage challenges.
Travel will be required throughout Alberta, B.C. and SASK Region.
All other duties as assigned.
To Apply for this Career Opportunity:
Please apply online by September 23rd, 2019.
We appreciate your interest in our company however only those candidates selected for an interview will be contacted.
To learn more about our products and services, click
here
.
Cavendish Farms Corporation is committed to the principle of equal opportunity in its employment practices and to providing an environment free from discrimination and harassment for all employees.