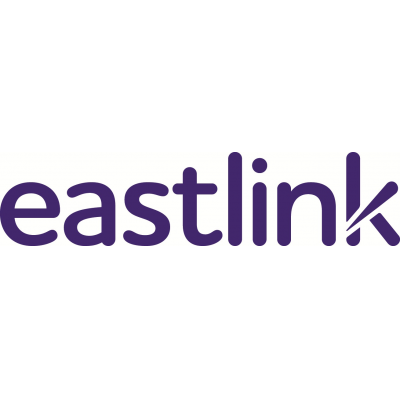 Customer Sales & Service Consultant
Eastlink
in Dartmouth, NS
Apply Now Customer Sales & Service Consultant
Dartmouth, NS, Canada Req #732
Saturday, October 12, 2019
Powered by state-of-the-art fibre optic and wireless networks, Eastlink delivers world-class video entertainment and communications services to residential, business and public sector customers across Canada. As one of Canada's Best Managed Companies for 11 consecutive years, Eastlink provides high speed Internet, wireless, TV, telephone, security and automation, data communications and exclusive, locally-produced programming. Headquartered in Halifax, Nova Scotia, Eastlink is the largest privately owned telecommunications Company in Canada with an employee base of just over 1500 team members

Here is what we offer!

Competitive hourly wage and uncapped commissions.
Up to 4 raises every 6 months based on successful performance.
5 weeks of paid training.
Benefits; medical, dental, vision, and paramedical services!
Employer matched Defined Contribution Pension Plan.
Paid vacation, plus personal and sick time.

Free parking.
Discounts on Eastlink services including Mobile and Internet.
Bright, modern office with your own workspace. Make it your own!
Daily, weekly, monthly and annual incentives with a variety of cool rewards.
Engaging work environment: BBQ's, walking challenges, treat days and other fun events.
Work in Dartmouth Crossing- walking distance to lunch spots, shopping and Shubie Park.
Most importantly, work for a local, Atlantic Canadian company.
Here's what you've got!
Willingness to learn about our products, services, policies and procedures.
Open to coaching from a Manager who is dedicated to your successes.
Self-motivated to succeed in a sales environment (don't worry- we'll help steer).
Comfortable multi-tasking in a fast paced environment- we can get pretty busy!
Here's what you'll be doing:
Making each customer interaction the best customer experience they have ever had by answering calls related to billing inquiries, sales promotion and changes to their accounts.
Highlighting and recommending solutions on mobile, internet, TV, telephone and automation products and features in response to the customer's needs.
Striving to hit targets related to customer experience and sales excellence.
Working rotating shifts between Monday to Friday, 7:15AM to 1:00AM and Saturdays 8:30AM to 9:00PM. Schedules are made 4 weeks in advance; we get that you have a life to live outside work.
Why Choose Eastlink?
Eastlink brings you technology in a way that people would want it. We work hard to provide the best products - Internet, TV, Wireless, Telephone, and Security and Automation - to keep our customers connected to the things and people that matter the most. By putting our customers and their needs at the centre of it all we can show them something special and provide a unique brand experience.
We are extremely proud of our employees and believe the best people make the best companies. As we continue to grow, our goal is to continue to attract the best people.
Dedicated to representing all of the customers we serve, we embrace diversity throughout all levels of the organization and encourage members of equity groups to self-identify during the application process.
Ready to explore an exciting career at Eastlink? Your journey begins here.
Other details
Job Family Customer Care
Job Function Front Line
Pay Type Hourly