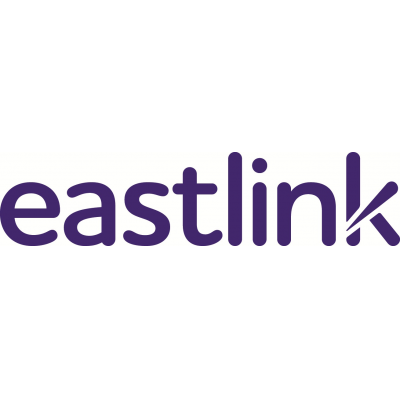 Business Systems Support Analyst
Apply Now Business Systems Support Analyst
Halifax, NS, Canada Req #720
Thursday, July 11, 2019
Powered by state-of-the-art fibre optic and wireless networks, Eastlink delivers world-class video entertainment and communications services to residential, business and public sector customers across Canada. As one of Canada's Best Managed Companies for 11 consecutive years, Eastlink provides high speed Internet, wireless, TV, telephone, security and automation, data communications and exclusive, locally-produced programming. Headquartered in Halifax, Nova Scotia, Eastlink is the largest privately owned telecommunications Company in Canada with an employee base of just over 1500 individuals.
Reporting to the Manager, Business Support Systems this position is a key member of the Business Support Systems (BSS) Team. As part of this team, the Analyst will be responsible for various activities pertaining to the Eastlink Billing Applications, assess potential solutions to business problems, develop configuration and testing plans to prove their designs and deliver solutions in accordance with the defined service delivery model.
The Analyst works within a very dynamic and fast paced environment. Possess the ability to manage multiple assignments simultaneously, deal with tight deadlines, and manage within an ever changing environment. Extremely Customer focused, the Analyst will enjoy working closely with the business in a collaborative manner.
Key responsibilities:

Design and delivery of solutions within the billing system (primarily), and other BSS applications

Research, investigation, and evaluation of potential business solutions

Testing and validation of solutions or any new functionality to be delivered

Generation of customers' bills and other related activities

Accountable for delivery of billing solutions and meeting given timelines

Working with other departments to understand their use of BSS supported applications, while looking for ways to gain accuracy and efficiency

Investigating billing issues, or issues related to other BSS supported systems

Managing assigned tickets and projects, ensuring they are kept up to date and appropriately documented

Follow established procedures for change control

Analyze incidents, requests and problems and resolve to meet assigned KPI's

Develop and document new BSS processes and procedures as well as update existing documentation

Coach and provide advice to the users of the BSS applications
Qualifications:

Post-secondary education in computer science or related discipline

Background in support of Business Support Systems with 5 years' working experience is considered an asset

Previous working experience is telecommunication industry is considered an asset

Configurations Management and Process Flow experience is preferred.

Must have Strong analytic and deductive reasoning skills.

Must be self-motivated and work with minimal supervision

Effective in anticipating, preventing, identifying, and solving problems as necessary in an ever-changing environment.

Creative in developing solutions to business problems, and willing to consider non-traditional lines of thinking.

Application administration experience would be an asset

Must be able to communicate and work collaboratively with all areas within the business.

Strong commitment to superior customer service.

Excellent verbal and oral communication skills.

Promote a positive work environment and understand the value of teamwork.

Flexible, adaptable and willingness to change.

Must have the ability to multi task and work on several priorities at a time.

Ability to switch focus on assignments with no advanced notice.
Why Choose Eastlink?
Eastlink brings you technology in a way that people would want it. We work hard to provide the best products - Internet, TV, Wireless, Telephone, and Security and Automation - to keep our customers connected to the things and people that matter the most. By putting our customers and their needs at the centre of it all we can show them something special and provide a unique brand experience.
We are extremely proud of our employees and believe the best people make the best companies. As we continue to grow, our goal is to continue to attract the best people.
Dedicated to representing all of the customers we serve, we embrace diversity throughout all levels of the organization and encourage members of equity groups to self-identify during the application process.
Ready to explore an exciting career at Eastlink? Your journey begins here.
Other details
Job Family Information Technology
Pay Type Salary