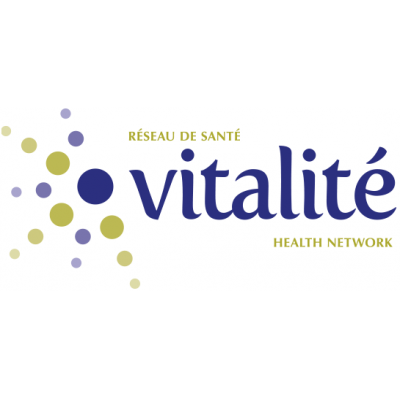 Registered Nurse Class A (RNCA)
Vitalité - Zone 4 - Nord-Ouest/Northwest
in Edmundston, NB
BARGAINING UNIT: NBNU
ZONE: Zone 4 - Northwest
FACILITY: Edmundston Regional Hospital
DEPARTMENT: Psychiatry
CLASSIFICATION: Registered Nurse class A (RNCA)
STATUS: Temporary full-time (Approximately 1 year)
FTE: 1.0
ANTICIPATED START DATE: As soon as possible
HOURS OF WORK:
8-12 hour shifts - Rotation
Work schedule may be changed to meet operational needs.
JOB SUMMARY:
The incumbent assumes responsibility for a nursing care package based on the needs of the beneficiaries entrusted to him / her. He plans, dispenses, evaluates nursing and collaborates in the administration of preventive, diagnostic, therapeutic, rehabilitative and palliative care. He is also involved in teaching the beneficiaries. May be required to perform ambulance transfers as needed.
REQUIREMENTS:
Active member of the Nurses Association of New Brunswick;
Certification in Mental Health or National Certification from the Canadian Nurses Association (CNA) - Nursing in Psychiatry and Mental Health or within three (3) years;
Prevention and management of suicidal behavior and violence management training in hospitals or be available to follow them;
Recognized course in SIR and updated during the last year;
One (1) year of relevant experience;
Able to do assessments at the emergency room;
Proof of professionalism and demonstrates a capacity for helping relationship;
Ability in the administration of basic nursing care;
Sense of responsibility and sense of planning and organization;
Teaching skills for beneficiaries;
Ease of oral and written communication;
Able to work in busy times;
Personal qualities: good judgment, initiative and creativity, ability to adapt to change, leader in the care team;
Good interpersonal skills and able to address conflict situations;
Brief description of the coveted job and explanation of interest in the job; Ability to work independently and as a team member;
Physical ability to perform assigned duties;
Good previous work history (performance and attendance);
Adherence to professional ethics principles, to the Network management philosophy and organizational values;
Compliance with the rules of confidentiality established by the Vitalité Health Network.
The above requirements may be verified through oral, written or practical tests during the selection process.
Should there be no fully qualified applicants, this position will not necessarily be reposted. If you wish to be considered for this position and meet most of the requirements, you are encouraged to apply at this time.
The employer reserves the right to shorten or extend temporary assignments for operational reasons.
We thank all applicants. However, only those selected will be contacted.