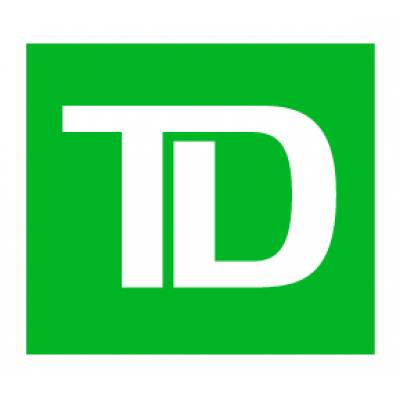 Senior DevOps Engineer
TD Description
Tell us your story. Don't go unnoticed. Explain why you're a winning candidate. Think "TD" if you crave meaningful work and embrace change like we do. We are a trusted North American leader that cares about people and inspires them to grow and move forward.
Stay current and competitive. Carve out a career for yourself. Grow with us. Here's our story:
jobs.td.com
Department OverviewBuilding a World-Class, Diverse and Inclusive Technology Team at TD
We can't afford to be boring. Neither can you. The scale and scope of what TD does may surprise you. The rapid pace of change makes it a business imperative for us to be smart and open-minded in the way we think about technology. TD's technology and business teams become more intertwined as new opportunities present themselves. This new era in banking does not equal boring. Not at TD, anyway.
TD Engineering
covers a broad range of exercises and initiatives including requirements gathering, design specification, industry analysis, vendor engagement and analysis, software development, project management, financial management, test plans and execution, and operational standards implementation. Our highly-coveted Engineers are interspersed amongst many areas of focus: innovation, design, execution, maintenance, strategy, portfolio management. We call all of these things incredible learning opportunities and no two assignments are ever the same.
There's room to grow in all of it.
Job DescriptionAbout This Role
As a developer in our Cloud Engineering team, you will be responsible for developing TD's APIs and management layer for Private and Public Cloud. Our public and private clouds utilize SaltStack and other tools for DevOps integration. You will work with our product management team to maintain a backlog of feature requests to enhance, automate, and streamline the platform. Additionally, you will also develop custom applications in Python and Ruby to enhance automation across numerous cloud platforms including OpenStack, VMWare, Azure, AWS and others. You have experience in one or more of these platforms including experience in Azure ARM or AWS CloudFormation.
You will develop code using our DevOps toolset including such tools as JIRA to manage a backlog of enhancements/bug fixes, managing source code in Git and artifacts in Nexus. You will help promote and enforce best practices (code standards, unit/integration tests) from external teams submitting code for review. As well as build out Jenkins CI/CD pipelines for test automation to help support bug-free releases.
Meaningful work is fueled by meaningful performance and career development conversations with your manager.
Here's some of what you may be asked to perform:
Proficiency in Python with knowledge of commonly used modules
Learning about and gathering new technologies and related tools to introduce to the company in order to grow the agile development environment
Designing, implementing and testing agreed-upon infrastructures
Collaborating with other developers to make sure code submissions meet requirements and conform to best practices
Automating deployment of Windows/Linux applications, system configurations, and security settings
Required to work with existing RESTful APIs and at times develop new ones
Lead software coding, testing, debugging, documentation and installation tasks for online and batch processes according to industry best practices
Collaborate with colleagues in joint development and integration tasks
Develop software that is both reliable and scalable as the eventual user base will be the entire bank
Create unit, functional and performance test plans to be executed across DEV, PAT, PROD cloud environments
Document all required design specifications and technical tasks while working with DevOps architects
Prioritizing requests from operations, development and other lines of business fairly while demonstrating a sense of empathy
Job RequirementsWhat can you bring to TD?
Share your credentials, but your relevant experience and knowledge can be just as likely to get our attention. It helps if you have:
3+ year experience working with Python and/or Ruby (experience with both preferred)
2+ year experience with configuration management frameworks such as SaltStack is required
3+ year experience with Linux server deployments ( RedHat preferred)
1+ year experience with Windows server deployments ( 2012/2016 preferred)
2+ year experience with at least one cloud platform (Openstack, AWS, Azure, Google, etc.)
Tribal knowledge of open source tooling (lint, unit, integration) to promote configuration management development (examples: Inspec, pyunit, rubocop)
Must be a self-starter, demonstrated the ability to take independent action to achieve results.
Excellent written and verbal communication skills with the ability to communicate clearly with all levels within the team
Highly developed critical thinking, analytical and problem-solving skills.
Bachelor's degree in Computer Science or related field
Advance knowledge of software development lifecycle and working in an Agile Scrum team
Demonstrated effective leadership and analytical skills
QualificationsAdditional InformationJoin in on what others in TD Technology Solutions are doing:
Inspire a positive work environment and help champion quality, innovation, teamwork and service to the business.
Learn voraciously, stretch your thinking, share your knowledge and educate others.
Communicate and collaborate with both technical and non-technical professionals.
Cultivate winning relationships by building trust with business and technology partners.
Share our commitment to productivity, effectiveness and operational efficiency.
Embrace change and witness amazing things happen - from the inside.
Inclusiveness
At TD, we are committed to fostering an inclusive, accessible environment, where all employees and customers feel valued, respected and supported. We are dedicated to building a workforce that reflects the diversity of our customers and communities in which we live and serve. If you require an accommodation for the recruitment/interview process (including alternate formats of materials, or accessible meeting rooms or other accommodation), please let us know and we will work with you to meet your needs.