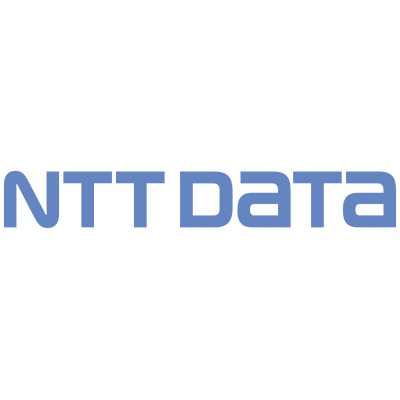 Senior Business Analyst
NTT DATA
in Multiple Locations
Halifax Regional Municipality, NS
|
Halifax, NS
At NTT DATA Services, we know that with the right people on board, anything is possible. The quality, integrity, and commitment of our employees are key factors in our company's growth, market presence and our ability to help our clients stay a step ahead of the competition. By hiring the best people and helping them grow both professionally and personally, we ensure a bright future for NTT DATA Services and for the people who work here.
Sierra Systems is seeking a Business Analyst to join our dynamic team of Systems Implementation Specialists in Halifax, deploying complex integrated solutions for public and private sector clients in the Province of Nova Scotia.
In the role of Business Analyst, you would work as part of a multidisciplinary project team to plan, design, develop and implement comprehensive business and IT solutions in response to client needs. Your knowledge of methods and techniques for business analysis and demonstrated skill in their application to solve business problems are your passion. You work effectively and efficiently, whether you are working independently, or as part of a team. You are adaptable and resourceful, and tailor your approach to fit different organizational cultures.
Key Areas of Responsibility
Provide a liaison among stakeholders to elicit, analyze, communicate and validate requirements for improvements to business processes, policies and information systems.
Understand business problems and opportunities in the context of the requirements and recommend solutions that enable the client to achieve business objectives.
Lead the development and assessment of client requirements utilizing structured requirement development processes (gathering, analyzing, documenting and managing changes) to identify business priorities and recommending options)
Provide proven expertise in business analysis to project teams that may be comprised of client personnel, Sierra Systems staff, and other business and IT professionals.
Prepare project deliverables in accordance with best practices in business analysis and established project quality criteria.
Prepare and present recommendations to client executives and senior managers, internal and external stakeholders, and Sierra Systems management.
Critically evaluate information gathered from multiple sources, reconcile conflicts, decompose high-level information into details, abstract up from low-level information to a general understanding, and distinguish user requests from the underlying true needs.

Professional Qualifications & ExperienceRequired Skills
University or college degree in a computer science, business or related discipline or equivalent experience
Five or more years of experience working as a Business Analyst
Experience in requirements gathering, gap analysis, documentation and assessments
Experience in facilitation of various group sizes
Desirable Skills
Experience working with provincial or municipal governments
Consulting experience
Business Analyst training and certification
Change management training and certification
Lean / 6 Sigma certification
This position is only available to those interested in direct staff employment opportunities with NTT DATA, Inc. or its subsidiaries. Please note, corp-2-corp contractors or the equivalent will NOT be considered. We offer a full comprehensive benefits package that starts from your first day of employment.
About NTT DATA Services
NTT DATA Services partners with clients to navigate and simplify the modern complexities of business and technology, delivering the insights, solutions and outcomes that matter most. We deliver tangible business results by combining deep industry expertise with applied innovations in digital, cloud and automation across a comprehensive portfolio of consulting, applications, infrastructure and business process services. NTT DATA Services, headquartered in Plano, Texas, is a division of NTT DATA Corporation, a top 10 global business and IT services provider with 118,000+ professionals in more than 50 countries, and NTT Group, a partner to 88 percent of the Fortune 100. Visit nttdataservices.com to learn more.
Job Segment:
Consulting, Information Systems, Lean Six Sigma, Computer Science, Business Analyst, Technology, Management
Apply now »