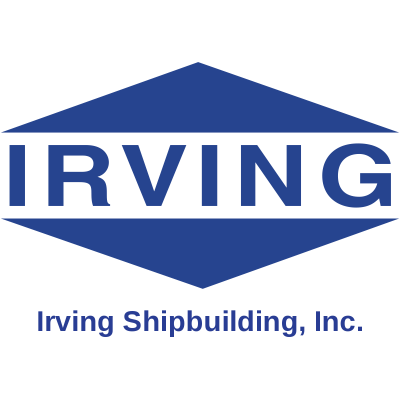 Quality Control Inspector - Mechanical
Irving Shipbuilding
in Halifax, NS
QUALITY CONTROL INSPECTOR - MechanicalIrving Shipbuilding, located at 3099 Barrington Street Halifax NS B3K 5M7, is part of the J.D. Irving Group of companies and is in the business of building quality ships and repairing vessels. The company's primary site is Halifax Shipyard, with three other locations in the Maritime Provinces. Irving Shipbuilding is currently working on a number of significant projects for the Department of National Defense and the Canadian Coast Guard. The company's commitment to health, safety and care for its employees and the environment is an integral part of its business.
Reporting to the Quality Manager, the Quality Control Inspector - Mechanical will have the responsibility of providing oversight on quality of various products manufactured by Irving ship building. Interact with Production Supervision and other customers both internal and external on quality issues.
Qualifications:
Education Required: Vocational or Marine technical program
Years of Experience Required:
Chief Engineer or equivalent designation is considered an asset
Experience as a front line supervisor and/or DND Quality Assurance representatives is an asset
New construction shipbuilding experience required, with experience in mechanical installations, outfitting and structure is an asset
Prior knowledge of shipbuilding or civil construction products and /or inspection process is preferred
Strong working knowledge of MS Office suite, SharePoint and ERP systems
Ability to work independently and perform multiple tasks
Ability to deal with conflict in a professional manner
Ability to solve problems and make decisions in a fast paced manufacturing environment
Ability to learn and use specialized software for collection of inspection reports and metrics
Must be able to inspect in difficult and confined areas: tanks, voids, ladders, condo lifts, ETC for extended periods of time
All successful applicants must meet requirements for Canadian Controlled Goods Program (CGP), Canadian Government Security clearance, and U.S. International Traffic in Arms Regulations (ITAR).
Key Responsibilities:
Generate and maintain the quality records in support of the Inspection and Test Plan
Read and interpret production drawings and specifications - to identify quality requirements
Coordinate testing and verification actions for ships mechanical systems
Understanding of mechanical installation and operation requirements
Work with production staff to include inspections, including in confined spaced and aloft
Support customer inspections
Document any Non-conformances in the NCR database
What We Offer:
Irving Shipbuilding is proud to offer a competitive salary and benefits package, including but not limited to medical, dental, and vision.
To Apply for this Career Opportunity:
Please complete the online application form. An up-to-date resume of past experience and education is required.
All applications will be reviewed by one of our recruiters. If the recruiter sees a potential opportunity (current or future) that matches your skills and experience, you will be contacted to discuss your qualifications for a position with Irving Shipbuilding.
To learn more about our products and services, click
here
.
Irving Shipbuilding Inc. is committed to the principle of equal opportunity in its employment practices and to providing an environment free from discrimination and harassment for all employees.
We do not accept unsolicited resumes from search firms or employment agencies, and we are not responsible for any fees related to unsolicited resumes.