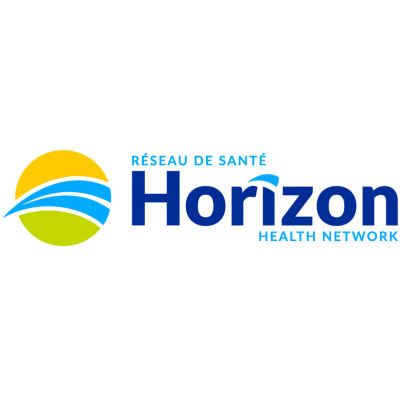 Saint John Registered Nurse Class A (RNCA) PCN 1256379
Horizon Health Network
in Saint John, NB
Horizon Health Network is an equal opportunity employer.
COMPETITION #:
2019-38887 External
BARGAINING UNIT:
NBNU
ZONE:
Saint John
DEPARTMENT:
Day Surgery
FACILITY:
Saint John Regional Hospital
POSTING TYPE:
Temporary Full Time
JOB TITLE:
Registered Nurse Class A
CLASSIFICATION:
RNCA Registered Nurse Class A
LANGUAGE:
English Essential
HOURS OF WORK:
Rotating Days, Evenings, Nights, TEMP: May xx, 2019 to November 22, 2019 , Subject to change due to operational requirements
SALARY:
$31.23 to $39.57 per hour (Subject to employment status)
JOB PURPOSE:
The Registered Nurse in this position is responsible and accountable for providing individualized patient care and for having a working knowledge of and to adhere to departmental Policies and Procedures, and Standard of Care in the PACU, Pre-operative Clinic, Day Surgery/DOSA and the Endoscopy Suite. The responsibilities include professional and clinical nursing activities which focus on identifying and meeting the needs of the surgical/endoscopy patient; pre, during and post procedure. The RN provides leadership in nursing assessment, planning, implementation and evaluation of care for the purpose of promoting, maintaining or restoring health, preventing illness, injury and disability.
QUALIFICATIONS:
Successful completion of an approved basic course in nursing.
Registered in the Province of New Brunswick.
Minimum of one year experience in PACU or intensive care nursing in the past 5 years. Experience in surgical nursing and working with post-op patients. Must be willing to work in all areas associated with this posting which includes DOSA/DaySurgery, PACU, Endoscopy and the Pre-Operative Clinic.
Ability to communicate effectively with patients, families, staff, physicians and the public.
Neat and clean in appearance.
Demonstrated initiative and good judgement.
Willingness to perform charge duties.
High regard for confidentiality and advocacy for patients.
Must be willing to float to other areas.
Current certification in IV Therapy, IV Meds, Venipuncture, Arterial puncture.
Experience in invasive monitoring and ventilators
Ability to attend work on a regular basis.
Ability to perform the duties of the position.
Good work record.
Written and spoken competence in English is required.
KEY RESPONSIBILITIES:
Continually monitors, observes and evaluates patient's condition (vital signs, level of consciousness, oxygenation, dressing, pain, etc).
Demonstrates knowledge of the PACU standards and working according to these standards of care.
Assesses, plans, and implements the patient's plan of care in a safe and responsible manner.
Evaluates plan of care for effectiveness and makes changes as necessary.
Responds to emergency situations efficiently.
Administers medication in a safe, conscientious manner.
Demonstrates knowledge in the use and function of special equipment in PACU.
Correlates clinical data and treatment to disease entity.
Maintains an accurate and concise record of nursing care.
Contacts physician regarding significant changes in patient's condition and/or abnormal data.
Performs venipunctures and arterial punctures skillfully as required.
Monitors respiratory status and removes airway, endotracheal tube according to established criteria.
Is accountable and shares responsibilities and workload.
Predicts and tries to prevent potential complications associated with the surgical procedure.
Assumes responsibility for appropriate share of work.
Completes work assignment in an organized manner.
Utilizes Policy/Procedure and other manuals appropriately.
Completes monthly audits and uses the results to help improve practice.
Functions as a liaison between patient, family and physician when necessary.
Attends regularly scheduled in-services on the Fire and Disaster Plan.
Transfers patients to nursing unit when established criteria are met, and provides a comprehensive report of the events in the Operating Room and PACU.
Participates in pilot projects, product evaluations in PACU as requested.
Demonstrates knowledge operating and maintaining unit equipment.
Consistently follows through on commitments relative to patient related inquiries/complaints.
Uses sound clinical judgement in making decisions about patient care.
Is aware of responsibilities related to Fire and Disaster Plan.
COMPETENCIES:
KEY RESULT AREAS:
Collect and analyze data
Nursing Diagnosis
Planning
Implementation
Evaluation
Communication
COLLECT AND ANALYZE DATA:
Obtains report from attending physician and nurse when receiving patient.
Performs and documents nursing assessment on admission, on an on-going basis and on discharge (include physical and psychosocial needs).
Collect data, which is pertinent, accurate and kept confidential.
Updates progress notes as patient's condition changes and based on unit policies.
Gives accurate reports to incoming staff, keeps Charge Nurse aware of pertinent changes in patient's condition.
Gives an accurate, complete, concise report to nurse receiving patient on nursing unit.
NURSING DIAGNOSIS
Identifies the patient's actual and potential health problems that nurses by virtue of their education can treat.
Identifies problems through chart research, patient assessment and admission report. Prioritizes problems according to their impact upon the patient's health status.
PLANNING
Formulates desired outcomes based on assessment and problems identified.
Plans care based on the appropriate standards (PACU/CSGNA Standard of Nursing Practice), plus individualized planning.
Contributes to problem solving and improvements within the unit.
IMPLEMENTATION
Delivers quality nursing care by:
Carrying out nursing actions based on the identified patient need
Keeping legible, accurate nurses notes that reflect the care given, following the P.A.C.U. guidelines.
Assists new employees in their orientation.
Identifies educational needs and attends in-service programs/staff meetings as required.
Performs charge duties as required.
Demonstrates clinical competence through the ability to perform specialized procedures on an ongoing basis.
Completes assigned weekly unit duties (including checking supply carts, cleaning equipment, restocking stretcher areas).
EVALUATION
Assesses nursing actions and changes and documents actions as required.
Participates in continuous quality improvement process.
COMMUNICATION
Demonstrates active listening skills.
Communicates verbally and non-verbally with the patient in a purposeful, timely manner befitting the patient's condition of situation.
Interacts with fellow staff members (within unit and outside department) in a manner conductive to problem solving and ensuring effective communication between departments that will benefit the patient.
PROFESSIONAL CONDUCT:
Ability to express self in a diplomatic, tactful manner and to work cooperatively with others.
When appropriate, assumes charge position when assigned, within their level of competence.
Initiative to seek help in situations when plan of care is uncertain.
Initiative and judgement in coping with emergencies and unusual situations.
Ability to work in an environment that has potential for constant change and interruptions.
Flexibility to adjust planned working schedule in order to meet emergencies.
Applications for this position must be submitted on-line by May 26, 2019.
NOTE:
There will be no further postings for this position should there be no fully qualified applicants. If you wish to be considered for this position and have most of the qualifications as posted and the registration or licensure where required, you are encouraged to apply at this time.
Please quote
Competition # 2019- 38887 -External
. Horizon Health Network appreciates expressed interest, however, only candidates considered for an interview will be contacted. Human Resources Department, Horizon Health Network.