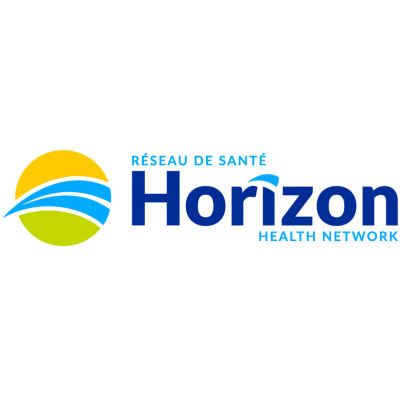 Miramichi Public Health Nurse (RNCA) PCN 1750917
Horizon Health Network
in Miramichi, NB
Horizon Health Network is an equal opportunity employer.
COMPETITION #:
2019-38797 External
BARGAINING UNIT:
NBNU
ZONE:
Miramichi
DEPARTMENT:
Public Health
FACILITY:
Public Health - Miramichi
POSTING TYPE:
Permanent Full Time
JOB TITLE:
Public Health Nurse
CLASSIFICATION:
RNCA Registered Nurse Class A
LANGUAGE:
Bilingual Essential
HOURS OF WORK:
Days, Evenings, Subject to change due to operational requirements
SALARY:
$31.23 to $39.57 per hour
JOB PURPOSE:
Reporting through the Public Health Administrative structure, you will work in a multidisciplinary team setting where you will provide a variety of public health nursing services to individuals and groups, as well as deliver community consultation services to professionals and agencies. The main Public Health program areas are: Healthy Families - Healthy Babies, School Health, Child Protection Services, Immunization, Health Education/Promotion, Sexual Health and Communicable Disease. You may work within one or several of these program areas.
QUALIFICATIONS:
Bachelor's degree in Nursing.
Active registration with NANB.
Minimum of 1 year of recent and direct (within 5 years) Public Health experience or Minimum of 3 years of recent and relevant (within 5 years) community health nursing experience combined with continuing education pertinent to Public Health practice (for example, but not limited to: OnCore: Core skills for Public Health Practice, Public Health Agency of Canada (PHAC) Skills Enhancement Modules, post-secondary education in Public Health sciences).
Demonstrates an understanding of and can articulate how core Public Health competencies for practice are met.
Staff working in the Communicable Disease Program must complete the Outbreak Investigation and the Management & Introduction to Surveillance modules within the first 3 years of employment.
Experience as a facilitator with adolescents and/or adults.
Demonstrated knowledge of and experience in, the application of population health promotion and primary prevention strategies with individuals, groups and communities.
Experience in individual, family and community assessment, as well as program planning, implementation and evaluation.
Experience in applying epidemiology principles to promote health and prevent disease and injury in the population served.
Experience in the use of computers, including Microsoft Office Suite.
Demonstrated exceptional customer orientation with the tact and diplomacy needed to work with a diverse client base.
Demonstrated advanced organization and time management skills with the ability to be self-directed in a community environment.
Demonstrated awareness of the Canadian Community Health Nursing Standards of Practice.
Must have a valid Canadian Passport (applicable to the Saint John Area).
Must possess up -to-date BCLS Certification.
Immunization Certification considered an asset.
Travel within the region will be required and you must be prepared to deliver some services during evening and weekend hours.
Candidates will be required to undergo a criminal history clearance prior to appointment.
Applicants must demonstrate on their application how they have acquired the skills and qualifications for this position.
High regard for confidentiality.
Ability to attend work on a regular basis.
Ability to perform the duties of the position.
Good work record.
Written and spoken competence in English and French are required. (Advanced Level).
** A resume (CV) is required as part of the application**
Resumes should be in chronological order specifying education and employment in months and years.
WORKING CONDITIONS AND PHYSICAL DEMANDS
Ability to work efficiently under conditions with frequent interruptions and pressure of meeting deadlines.
Ability to travel to different sites for client appointments and meetings, as required. Must provide own transportation.
EQUIPMENT AND SUPPLIES USED
Must be familiar with and act as a resource regarding supplies and materials utilized in the provision of community-based nursing services.
Must be willing to adapt to new technologies.
KEY RESPONSIBILITIES:
Provides caseload management, involving scheduling and prioritizing according to established standards, practices and mandates.
Develops, implements, monitors and evaluates a timely, effective and safe service plan, in collaboration with the identified client, family/caregiver and interdisciplinary team when applicable.
Demonstrates the ability to work independently and as a member of an interdisciplinary team.
Maintains documentation as per established standards.
Participates in orientation and staff development programs as required.
Respects the rights, responsibilities and dignity of client, family, caregivers and team.
Develops and maintains effective working relationships, communication linkages and partnerships with the referral sources, team members, colleagues, managers and support staff.
Develops and maintains effective working relationships with external/community partners. Identifies from data, community health needs and opportunities for improvement and participates in project planning and execution.
Applications for this position must be submitted on-line by May 26, 2019.
NOTE:
There will be no further postings for this position should there be no fully qualified applicants. If you wish to be considered for this position and have most of the qualifications as posted and the registration or licensure where required, you are encouraged to apply at this time.
Please quote
Competition # 2019- 38797 -External
. Horizon Health Network appreciates expressed interest, however, only candidates considered for an interview will be contacted. Human Resources Department, Horizon Health Network.