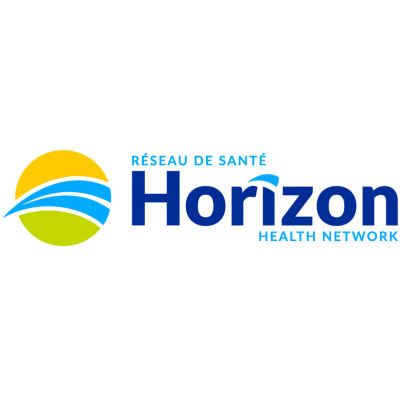 Saint John Registered Nurse Class A (RNCA) PCN 1255798
Horizon Health Network
in Saint John, NB
Horizon Health Network is an equal opportunity employer.
COMPETITION #:
2019-38680 External
BARGAINING UNIT:
NBNU
ZONE:
Saint John
DEPARTMENT:
5BN Cardiac Services
FACILITY:
Saint John Regional Hospital
POSTING TYPE:
Temporary Part Time
JOB TITLE:
RNCA
CLASSIFICATION:
RNCA Registered Nurse Class A
LANGUAGE:
English Essential with requirements to handle verbal French inquiries
HOURS OF WORK:
Rotating Days, Evenings, Nights, FTE: 0.5, TEMP: May 27, 2019 to April 10, 2020, Subject to change due to operational requirements
SALARY:
$31.23 to $39.57 per hour (Subject to employment status)
JOB PURPOSE:
Provision of concentrated medical and surgical related cardiac nursing care, to meet the individual patient's needs by utilizing the nursing process within a team environment.
QUALIFICATIONS:
Currently registered with the Nurses Association of New Brunswick -renewed annually by November 15 as per Horizon policy.
Current ICU or CCU experience (at least 1 year) or 1 year cardiac surgery and cardiology or cardiac intervention experience or 3 years medical/surgical experience.
Demonstrated understanding and application of the nursing process (Assessment, plan, implementation and evaluation + documentation using DARP focus charting model).
Demonstrated knowledge and understanding of the cardiac anatomy & physiology, cardiac rhythm strip and ECG interpretation and administration of titrated and IV push cardio- active drugs.
Current IV Therapy and phlebotomy certifications.
Defibrillation certification and willingness to participate as a member of the Code Blue and Code White teams.
Demonstrated proper regard for confidentiality including the Horizon policies regarding use of social media and communication devices while at the work place.
Demonstrated professional initiative and good judgment in the application of nursing care including strong critical thinking skills.
Ability to communicate respectfully and effectively with patients, families and all members of the interdisciplinary health care team respecting language of choice.
Demonstrated understanding and commitment to choice in Language of Service required in the NB Heart Center.
BCLS and ACLS certification.
Willing to accept change and demonstrate the ability to adapt in a changing environment.
Ability to attend work on a regular basis (including shift work).
Ability to perform the duties of the position including demonstration and of advanced nursing competencies and delegated medical functions as stated or as acquired with appropriate certification documents.
Good work record.
Written and spoken competence in English and spoken competence in French are required. (Intermediate Plus)
Applications for this position must be submitted on-line by May 22, 2019.
NOTE:
There will be no further postings for this position should there be no fully qualified applicants. If you wish to be considered for this position and have most of the qualifications as posted and the registration or licensure where required, you are encouraged to apply at this time.
Please quote
Competition # 2019- 38680 -External
. Horizon Health Network appreciates expressed interest, however, only candidates considered for an interview will be contacted. Human Resources Department, Horizon Health Network.