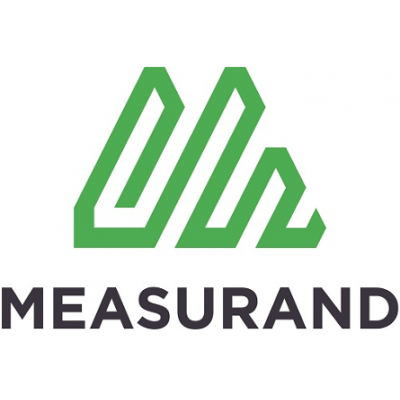 Process Engineer
Measurand
in Fredericton, NB
Reporting directly to the Manufacturing Manager, this position is responsible for designing, developing, implementing, and evaluating the effectiveness of manufacturing processes for the Manufacturing group.
This role acts as a bridge between the Engineering and Manufacturing Teams to ensure successful integration of proven methods of manufacturing. The successful candidate must be able to develop manufacturing processes to increase reliability and reduce downtime, increase quality, and find efficiencies. The role will require you to asses and stabilize processes for existing products as well as ensure that new products are launched to manufacturing with stable process.
Primary Responsibilities
Audit existing processes and determine areas of high risk
Stabilize the manufacturing of existing products to ensure throughput targets can be met on a go forward basis
Train the engineering team in design for manufacturing principles.
Lead the change management process to ensure changes to processes and materials are seamlessly integrated into the manufacturing process
Develop, configure, and optimize manufacturing processes from inception through to start up and certification
Assess processes, take measurements, and interpret data
Design, run, test and upgrade systems and processes
Develop best practices, routines and innovative solutions to improve production rates and quality of output
Perform process simulations
Manage cost and time constraints as they relate to manufacturing processes
Perform risk assessments on key manufacturing processes
Provide process documentation and operating instructions in conjunction with the Manufacturing Training Manager
Troubleshoot operating and related process equipment and recommend solutions
Evaluate design proposals and implementation.
Qualifications & Skills Required
An engineering degree (in either mechanical, electrical, or industrial engineering is preferred)
A minimum of 10 years of experience in the manufacturing sector
Strong communication (both written and verbal): You will be required to write/design content as well as work directly with the Manufacturing Training Manager to present content to a diverse audience of adults. You must be an outgoing, clear, friendly, and strong communicator.
Decision making: You will need to make decisions related to the most effective manufacturing methods and measurement techniques to use in a Manufacturing environment and employee downtime will need to be strongly considered and scheduled accordingly.
Time management: You will be required to be extremely organized and keep tasks organized and on-schedule. You will be required to work with Measurand Project Managers to ensure projects are delivered in a timely manner.
Previous process engineering/process improvement experience in a manufacturing setting is required.
This position is required to be on-site in our Fredericton location.
As a company that works quickly to set the world-standard in geotechnical instrumentation, Measurand needs employees that can grow and develop with us. Measurand and our partner RST Instruments, have a global network of 22 distributors and sells its product to over 40 countries.
Measurand is committed to providing a safe and inclusive workplace where employees are empowered to design, manufacture, and deliver the highest quality shape monitoring products. Measurand offers an environment to people who are confident, adaptable, and focused on building lasting relationships. We offer a very competitive compensation package and comprehensive benefits.
To apply, submit your resume and cover letter to Marcia Everett, Human Resource Manager by email to careers@measurand.com with "Process Engineer" in the subject line.
Thank you for your interest in Measurand. While we appreciate the interest of all applicants, only those selected for a screening interview will be contacted.