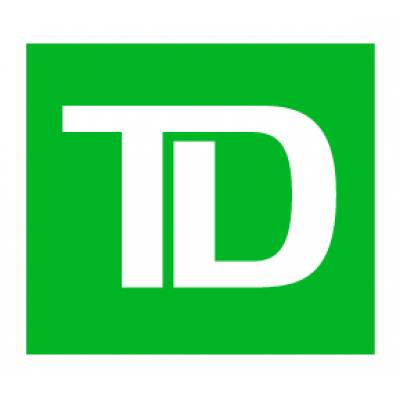 Vice President - Investment Banking
TD Description
Tell us your story. Don't go unnoticed. Explain why you're a winning candidate. Think "TD" if you crave meaningful work and embrace change like we do. We are a trusted North American leader that cares about people and inspires them to grow and move forward.
Stay current and competitive. Carve out a career for yourself. Grow with us. Here's our story:
jobs.td.com
Department Overview
TD Securities Investment Banking is one of the leading Investment Banking franchises in Canada. Our team of more than 200 professionals provides corporate and government clients with capital markets and financial advisory services worldwide. We meet our client's needs every day by providing them with sophisticated knowledge of capital markets and precise execution capabilities.
This exciting opportunity will expose you to a wide variety of clients, industries, financial services and products. You will work on various integrated teams comprised of capital markets, corporate finance and mergers and acquisitions professionals that will provide you with the necessary skills to succeed in Investment Banking. At TD Securities, we believe that diversity is key to our success in the competitive global marketplaces and we embrace people with a wide range of unique experiences and abilities.
As this role will be covering our Quebec region, it is required for candidates to be fully bilingual in French and English in order to be considered.
Job Description
Reporting to the Managing Director, the Vice President's primary responsibilities include (but not limited to):
Develop transaction ideas and discusses in the appropriate context with senior coverage team members
Liaise and/or interact with clients at all levels (CEO, CFO, Treasurer, Assistant Treasurer, etc.)
Develop revenue in all product areas & executes transactions
Demonstrate relevant market/industry/product knowledge
Structure/deliver high impact presentations
Maintain client relationship and keeps them informed as deals progress
Keeps more senior coverage officers informed as deals progress/issues arise
Execution on senior deals, generating senior levels of revenue
Establish an environment that promotes respect for the individual employee and adheres to the policies and guidelines of the Bank.
Direct, train and develop staff to enable them to meet challenges, department objectives and achieve full potential.
Maintain confidentiality of client information.
Job Requirements
5+ years of relevant work experience, of which at least 3 years must be as an Associate/Vice President in a Global Investment Banking firm
Undergraduate or graduate degree in relevant fields with outstanding academic qualifications
Executing, in a deal captain capacity, investment banking transactions across all primary product groups (Mergers, Acquisitions, Equity Capital Markets, Debt Capital Markets and Leveraged Finance) for large-cap companies
Extensive experience creating financial models for assets and companies, including M&A analysis, drill-out models, MLP models and refining models
Participation in the Investment Banking coverage of large cap companies
Driving qualitative industry analysis for the purpose of Investment Banking transaction origination, based on knowledge and interaction with key strategic and financial players
Using valuation/analysis tools by data providers/consultants
Experience drafting Offering memorandums, client presentations and other transaction and origination documents related to Investment Banking products and services
Demonstrate a combination of strong quantitative/analytical skills, attention to detail and client focus
Strategic and creative thinking; distinguished written and oral communications skills
Assertiveness, initiative, leadership, strong work ethic, team focus
Ability to learn quickly and take on new responsibilities
Dedication to building a career in the investment banking industry
Fully bilingual in French and English
QualificationsAdditional Information
#LI-POST
Inclusiveness
At TD, we are committed to fostering an inclusive, accessible environment, where all employees and customers feel valued, respected and supported. We are dedicated to building a workforce that reflects the diversity of our customers and communities in which we live and serve. If you require an accommodation for the recruitment/interview process (including alternate formats of materials, or accessible meeting rooms or other accommodation), please let us know and we will work with you to meet your needs.