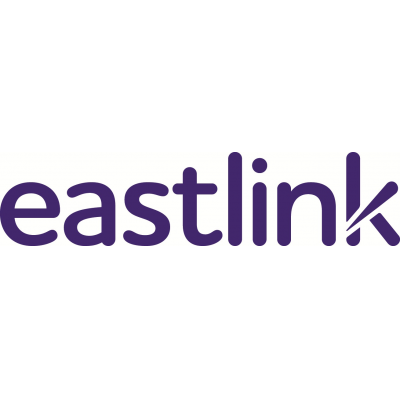 Device & SIM Specialist
Apply Now Device & SIM Specialist
Halifax, NS, Canada Req #697
Friday, May 3, 2019
Powered by state-of-the-art fibre optic and wireless networks, Eastlink delivers world-class video entertainment and communications services to residential, business and public sector customers across Canada. As one of Canada's Best Managed Companies for 11 consecutive years, Eastlink provides high speed Internet, wireless, TV, telephone, security and automation, data communications and exclusive, locally-produced programming. Headquartered in Halifax, Nova Scotia, Eastlink is the largest privately owned telecommunications Company in Canada with an employee base of just over 1500 individuals.
Reporting to Manager, Device & SIMs the Device & SIM Specialist will be responsible for the technical selection and approval of Eastlink's wireless devices (handsets, data cards and CPE's) and Subscriber Identity Modules (SIMs). Responsible for developing relationships with multiple device manufacturers, the Specialist will maintain and improve the processes to properly select and configure devices and SIMs while focusing on the ultimate goal of providing Eastlink customers the best possible experience. Specific responsibilities will include but are not limited to the following:

 Perform testing on any device that will be sold by Eastlink to wireless subscribers and provide technical acceptance when the device conforms to Eastlink's requirements.

 Engage device manufacturers in creative solutions to optimize wireless services, correct firmware deficiencies and deliver the full potential of Eastlink's applications to end users.

 Develop and maintain test procedures with a proper set of criteria to validate upcoming devices and SIM's performance on Eastlink's network.

 Ensure that Value Added Services (VAS) will be supported correctly by selected devices, and that device configuration will be seamless to Eastlink wireless subscribers.

 Work with SIM manufacturer and network engineering to build appropriate SIM Profiles that will address Eastlink's business needs.

 Working with network engineering and marketing, maintain and update device requirements to take advantage of new technologies being deployed by Eastlink.

 Work with the marketing department in a collaborative relationship where technical criteria and market attraction are both part of the device selection process.

 Develop expertise and knowledge to remain on the forefront of Wireless devices development and innovations in order to allow Eastlink to be in a position to offer best value to its customers: work with device manufacturers at ensuring optimum knowledge transfer between EastLink staff and vendor resources.
As the ideal candidate, you are comfortable balancing multiple projects and delivering on several deadlines simultaneously. Exceptionally organized, you can handle stress in a fast-paced, dynamic work environment. You have the skill sets required to establish effective relationships with key stakeholders both internal and external to the organization. Highly creative and solution focused, you are able to focus on the details while keeping the big picture in mind.
Qualifications:

 Bachelor's Degree in Electrical Engineering with a minimum of 7 years of experience with cellular networks or Technical Degree/Diploma with 10 years of relevant experience.

 In depth knowledge of VoLTE and VoLTE devices including knowledge of PLMN selection process of wireless devices.

 Hands on Equipment experience with VoLTE wireless device testing.

 Understanding of:
o Multiple network technologies including UMTS, HSPA, LTE and 5G NR.
o Antenna, radio receivers and transmitters and RF propagation.
o Wireless network architecture, including VAS and CORE nodes and their functions.
o Relevant wireless standards and their impact on mobile devices configuration requirements.
o Device operating systems including but not limited to Android and iOS.

 Knowledge of various wireless broadband technologies and ICT protocols.
Why Choose Eastlink?
Eastlink brings you technology in a way that people would want it. We work hard to provide the best products - Internet, TV, Wireless, Telephone, and Security and Automation - to keep our customers connected to the things and people that matter the most. By putting our customers and their needs at the centre of it all we can show them something special and provide a unique brand experience.
We are extremely proud of our employees and believe the best people make the best companies. As we continue to grow, our goal is to continue to attract the best people.
Dedicated to representing all of the customers we serve, we embrace diversity throughout all levels of the organization and encourage members of equity groups to self-identify during the application process.
Ready to explore an exciting career at Eastlink? Your journey begins here.

Other details