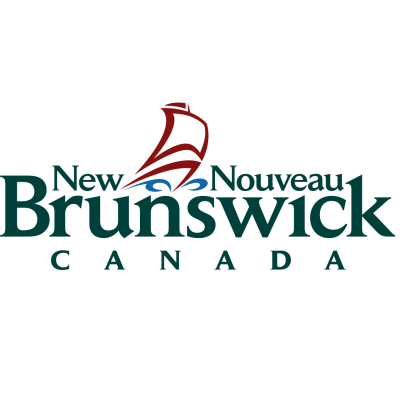 Executive Director
Department of Justice and Office of the Attorney General / Ministère de la Justice et du Procureur général
in Fredericton, NB
Department of Justice and Office of the Attorney General
Public Prosecution Services
Executive Director
(Management Lawyer II)
Open Competition
Fredericton
The Department of Justice and Office of the Attorney General is seeking a qualified individual to fill the position of Executive Director for the Public Prosecution Services in Fredericton.
As a member of the Public Prosecutions team and reporting directly to the Assistant Deputy Attorney General (ADAG), the successful candidate will oversee criminal and quasi-criminal prosecutions in all levels of Court for offences under the Criminal Code of Canada, the Youth Criminal Justice Act and Provincial Statutes. The incumbent will also work closely with the Regional Directors and Crown Prosecutors in Specialized Prosecutions Units to perform duties such as, but not limited to:
Liaise with and provide strategic advice and counsel to the ADAG on various matters;
Oversee and advise ADAG of significant cases under the Specialized Units, including appeals and provide advice and recommendations where applicable;
Ensure that the necessary operational measures are in place to allow for the proper discharge of legal responsibilities that are in-line with the lawyer's Code of Professional Conduct;
Provide senior counsel to Crown prosecutors on matters of law and policy;
Oversee financial and administrative operations and spending of the branch;
Receive and respond to complaints;
Take a leadership role on behalf of PPS in the inter-departmental committees and projects;
Oversee the preparation of the PPS Annual Report;
Chair the Case Consultation & Risk Management Committee.
ESSENTIAL QUALIFICATIONS: Law Degree and membership in good standing with the Law Society of New Brunswick; a minimum of nine (9) years of related experience, including experience in supervision and management of staff; budgeting and financial experience, and extensive criminal law experience in dealing with complex and specialized criminal files.
To qualify for this competition, candidates must have more than nine (9) years at the Bar as of April 2019 and nine (9) years of experience in the field of criminal law. Please state your date of admission to a Canadian Law Society.
Written and spoken competence in English is required. Please state your language capability.
Applicants must clearly demonstrate the essential qualifications to be given further consideration. Please ensure that preferred language for assessment is identified on your resume.
ASSET QUALIFICATIONS: Preference may be given to candidates that demonstrate:
Experience in financial management and human resource management
Experience in management of Specialized Prosecutions
Subject to the response to this competition, candidates may be required to demonstrate on their application one or more of the asset qualifications in addition to the essential qualifications in order to be given further consideration.
The following operational requirement is also required: some travel within the province.
BEHAVIOURAL COMPETENCIES: The successful candidate will possess the following competencies: Coaching and Team Development, Organizational Awareness, Organizational Commitment, Relationship Building, Results Orientation, and Strategic Thinking.
TECHNICAL COMPTENCIES: The successful candidate will possess the following technical competencies: Specialized Knowledge of Relevant Laws, Judicial Process, Procedures and Legal Precedents.
Résumés should be in chronological order specifying education and employment in months and years including part-time and full-time employment.
SALARY: from $ 122,330 to $ 146,276 annually, depending on education and experience.
We encourage applicants to apply on-line or by mail at the following address by May 8, 2019 indicating competition number 19-44-08. This competition may be used to fill future vacancies at the same level.
Department of Justice and Office of the Attorney General
Human Resource Services
Marysville Place
20 McGloin St., 3rd Floor
P.O. Box 6000
Fredericton, NB E3A 5T8
Tel: (506) 453-2719
justice.competitions@gnb.ca
We thank all those who apply however only those selected for further consideration will be contacted.
As per the Civil Service Act, candidates registered with the Equal Employment Opportunity Program and veterans, who demonstrate they are among the most qualified, shall be given preference at the time of appointment.
We promote a scent reduced environment.
We are an Equal Opportunity Employer.
The New Brunswick Public Service: Improving the lives of New Brunswickers every day!