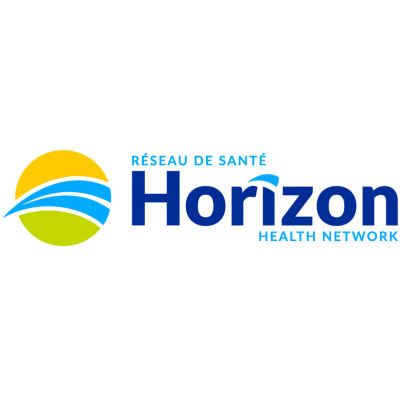 Saint John Licensed Practical Nurse (3014) PCN 1257310
Horizon Health Network
in Saint John, NB
Horizon Health Network is an equal opportunity employer.
COMPETITION #:
2019-38361 External
BARGAINING UNIT:
CUPE
ZONE:
Saint John
DEPARTMENT:
5CS Family Medicine
FACILITY:
Saint John Regional Hospital
POSTING TYPE:
Permanent Full Time
JOB TITLE:
Licensed Practical Nurse
CLASSIFICATION:
Licensed Practical Nurse (3014)
LANGUAGE:
English Essential with requirements to handle verbal French inquiries
HOURS OF WORK:
Rotating Days, Evenings, Nights, Subject to change due to operational requirements
SALARY:
$23.2545 to $25.0316 per hour
JOB PURPOSE:
To provide nursing care to patients under the direction of a Registered Nurse in a collaborative environment
QUALIFICATIONS:
Graduation from an approved school for Licensed Practical Nurses.
Must be currently registered with the NB Association of Licensed Practical Nurses.
Ability to work within a multidisciplinary team and a collaborative practice work structure.
Ability to function within the LPN scope of practice.
Demonstrates initiative, good judgment and the ability to set priorities.
Consistently demonstrates effective communication skills both verbal and written.
High regard for confidentiality.
Relevant work experience as a Licensed Practical Nurse within the past five years. Some units will require experience and/or advanced competency training.
Willing to complete any relevant advanced competency education.
Maintains annually, CPR and other online learning requirements (ie WHMIS, Emergency Codes, Hand Washing, MRSA, Standard and Transmission Based Precautions).
Ability to attend work on a regular basis.
Ability to perform the duties of the position.
Good work record.
Written and spoken competence in English and spoken competence in French are required (Intermediate Plus)
KEY RESPONSIBILITIES:
Under the direction of a Registered Nurse, the Licensed Practical Nurses:
Observes and reports changes in patients' behavior;
Participated in goal oriented communication, verbal and non-verbal, on an individual and group Basis;
Charts pertinent information:
Participates in the development and modification of Nursing care plans;
Measures, reports and records:
temperature - oral, rectal, axilla:
respirations;
pulse;
blood pressure;
weight and height .
Assists patients:
with sitting and standing;
to wheelchairs and stretchers;
with ambulation and exercise (crutch, cane, walker);
with passive and active exercise.
Uses measures to prevent contractures and maintain individual body alignment:
positions in bed, chair;
braces, splints.
Used protective devices:
foot boards, bed cradles, fracture board:
alternating pressure mattress;
restraints and devices according to manufacturer's instructions.
Applies slings, binders.
Assists with basic hygiene needs:
bathing, shaving and skin care;
the prevention of decubiti;
general and special foot care;
general and special mouth care;
shampoos (including in bed).
Performs the following procedures:
collects and labels specimens, urine, stool, sputum, skin surface swabs;
applies hot packs and cold packs;
assists with breathing and coughing exercises;
assists with postural drainage;
simple dry dressing;
surgical preps;
glycerine suppository.
Utilizes Basic Life Saving techniques (if Certified):
artificial respiration;
resuscitation bags;
external cardiac massage;
Heimlich's maneuver
Uses proper techniques for isolation.
Assists with basic elimination needs:
bed pan, urinal, commode;
measures and records output, urine and stool;
cares for patient with continuous bladder drainage;
provides perineal care;
administers simple enema;
cares for regulated colostomy and ileostomy;
disempacts rectum when directed.
Assists the individual to meet nutritional needs by:
menu selection;
assisting with meal and feeding when required.
Assists with respiratory therapy via oxygen mask and cannula.
Provides post mortem care.
Admits patient after initial assessment by registered nurse.
Prepares patient for transfer and/or discharge as directed.
Maintains effective working relationship with staff, patients and the public.
Answers patient call bell.
Attends in-service as directed.
Applications for this position must be submitted on-line by April 21, 2019.
NOTE:
There will be no further postings for this position should there be no fully qualified applicants. If you wish to be considered for this position and have most of the qualifications as posted and the registration or licensure where required, you are encouraged to apply at this time.
Please quote
Competition # 2019- 38361 -External
. Horizon Health Network appreciates expressed interest, however, only candidates considered for an interview will be contacted. Human Resources Department, Horizon Health Network.