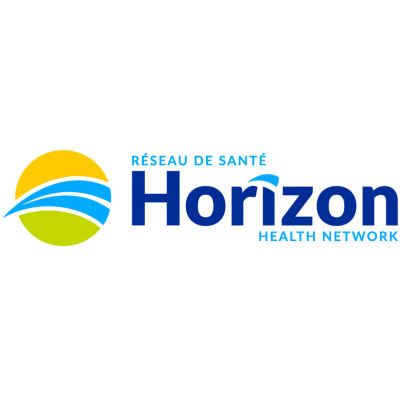 Saint John Licensed Practical Nurse (3014) PCN 1252062
Horizon Health Network
in Saint John, NB
Horizon Health Network is an equal opportunity employer.
COMPETITION #:
2019-38318 External
BARGAINING UNIT:
CUPE
ZONE:
Saint John
DEPARTMENT:
5BN Cardiac Services
FACILITY:
Saint John Regional Hospital
POSTING TYPE:
Permanent Full Time
JOB TITLE:
Licensed Practical Nurse
CLASSIFICATION:
Licensed Practical Nurse (3014)
LANGUAGE:
English Essential with requirements to handle verbal French inquiries
HOURS OF WORK:
Day; Evening; Night; Rotating, Subject to change due to operational requirements
SALARY:
$23.2545 to $25.0316 per hour
JOB PURPOSE:
To be an active and engaged team member, as defined by the LPN Scope of Practice, providing patient and family centered care, within a progressive and collaborative practice environment to the NB Heart Center patient population. The LPN works at the direction and in collaboration with the RN as defined by the professional associations and Horizon and departmental policy.
QUALIFICATIONS:
Graduation from an approved school for Licensed Practical Nurses.
Must be currently registered with the N.B. Association of Licensed Practical Nurses and present proof to the manager, of annual renewal by November 15th, as per Horizon policy.
Ability to work within a multidisciplinary team and a collaborative work environment, accepting and understanding direction and delegation as outlined in scope of practice document.
Ability to function within LPN scope of practice to the degree as per 5BN practice
Demonstrates initiative, critical thinking and the ability to set priorities
Consistently demonstrates effective communication skills, both verbal and written, respecting the patient and family right to service in the language of their choice.
Professional in appearance adhering to the dress code policy.
Ability to respect and follow Horizon policy regarding confidentiality and multi media devices.
Relevant work experience as a Licensed Practical Nurse within the past year. Experience in a cardiac environment is an asset.
Recent experience with and/or advanced competency training in veinapuncture ,Insertion of Nacl Locks, advanced physical assessment including HS, Chest assessment and abdominal assessment, complex dressing changes such as vac dressings .
Willing to complete any relevant advanced competency education or training.
Must maintain annual required education including CPR, WHMIS and any additional required annual e-learning programs
Ability to attend work on a regular basis.
Ability to perform the duties of the position which include a significant amount of physical labor.
Good work record
Written and spoken competence in English and spoken competence in French are required (Intermediate Plus)
proficiency certificate is the desired level for provincial programs such as NB Heart Center)
Note: These duties are only the basic and primary expectations of the job. Related and allied duties may be assigned from time to time as may become necessary to the operation of the hospital.
KEY RESPONSIBILITIES:
Perform basic LPN competencies, department specific LPN competencies and defined advanced competencies including phlebotomy, IV insertion, dressing changes and wound care, pre procedure preps for Cardiac Catheterization, Cardiac Surgery, advanced Physical Assessment both upon admission and/or during shift assessment as delegated by the RN and as per nursing policy and LPN scope of practice.
Observe report and document pertinent information and changes in the patient's condition in accordance with professional standards and Horizon documentation policy.
Perform and maintain therapeutic communication with individuals, families and groups in both official languages (English/French).Participate in harmonious and ongoing communication within the team, contributing to effective working relationships with staff, patients and the public.
In collaboration with the other members of the interdisciplinary care team, participate in the development and revision of Nursing care plans.
In collaboration with the Registered Nurse, participate in respiratory care, including incentive spirometer, and post-operative respiratory exercises and therapeutic Oxygen initiation and administration via oxygen mask and nasal cannula.
In collaboration with the Registered Nurse, participate in, through reinforcement, patient and family education.
As delegated by the Registered Nurse, participate in the admission process, preparation for transfer in or out of the hospital site or to other in-hospital units and discharge planning.
Participate in continuing education including the required annual recertifications, new subject matter and remain up to date on policy change,
Applications for this position must be submitted on-line by April 21, 2019
NOTE:
There will be no further postings for this position should there be no fully qualified applicants. If you wish to be considered for this position and have most of the qualifications as posted and the registration or licensure where required, you are encouraged to apply at this time
Please quote
Competition # 2019- 38318 -External
. Horizon Health Network appreciates expressed interest, however, only candidates considered for an interview will be contacted. Human Resources Department, Horizon Health Network .