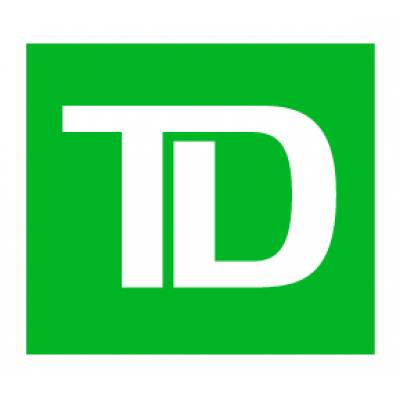 Manager, Lean Delivery Transformation
TD Description
Tell us your story. Don't go unnoticed. Explain why you're a winning candidate. Think "TD" if you crave meaningful work and embrace change like we do. We are a trusted North American leader that cares about people and inspires them to grow and move forward.
Stay current and competitive. Carve out a career for yourself. Grow with us. Here's our story:
jobs.td.com
Department OverviewBuilding a World-Class, Diverse and Inclusive Technology Team at TD
We can't afford to be boring. Neither can you. The scale and scope of what TD does may surprise you. The rapid pace of change makes it a business imperative for us to be smart and open-minded in the way we think about technology. TD's technology and business teams become more intertwined as new opportunities present themselves. This new era in banking does not equal boring. Not at TD, anyway.
Lean Delivery Transformation
is a contributor to one of TD's top priorities - Delivery Excellence. If that's not enough to get you excited, the fact we are all working collaboratively as one team, covering both business and technology spectrums, helping build (you included!) the future Bank by focusing in on how work should get done here at TD! Speed, simplicity, and being fit for purpose are what we are aiming for in everything that we do.
There's room to grow in all of it.
Job DescriptionAbout This Role
We are looking for someone to lead large and or highly-complex projects that support the simplification of processes and enable our Delivery Transformation.
Meaningful work is fueled by meaningful performance and career development conversations with your manager.
Here's some of what you may be asked to perform:
Conduct end-to-end process analysis and lead Kaizen sessions, providing leadership and critical thinking
Manage and plan a diverse set of work activities involving the development and integrated implementation of policies, processes, procedures, changes across multiple functional areas in business and technology
Support a culture of risk management and control, supported by effective processes and sound infrastructure an in alignment with risk appetite
Implement communication strategies for key stakeholders and sponsors with a goal to identify opportunities to improve time to market, reduce costs and errors, enhance value, improve capacity, productivity, reliability, and employee experience
Perform Value Stream Mapping to help identify opportunities for optimization
Identifying strengths and areas for process improvement, establishing links between business strategies and improvement initiatives and proposing new business models with supporting metrics and targets that provide data for process measurement, identifying indicators for future improvement opportunities
Work with Change Management teams for the rollout of process updates
Measure the effectiveness of the processes that have been modified to ensure continuous improvement and enable the measurement of benefits to speed, quality and cost to
Develop tools and capabilities using existing TD technologies to improve workflow and collaboration (e.g. Confluence, SharePoint, MS Teams, Tableau, etc)
Research and analyze industry trends in product and platform management, program delivery, Agile, DevOps, Design Thinking, Lean UX and Lean Startup to apply to TD's processes and capabilities
Job RequirementsWhat can you bring to TD?
Share your credentials, but your relevant experience and knowledge can be just as likely to get our attention. It helps if you have:
Undergraduate degree and or 5-10 years relevant experience
Proven ability and demonstration of leadership skills
Strong technical skills to enable analysis and tool design (e.g. Excel, Visio, Confluence, Jira, Sharepoint)
Ability to work in a fast paced, dynamic environment
Strong learning agility, analytical and strategic thinking skills
Excellent written and verbal communication and interpersonal skills
Strong business acumen and organizational awareness
Demonstrated ownership for their personal development
QualificationsAdditional InformationInclusiveness
At TD, we are committed to fostering an inclusive, accessible environment, where all employees and customers feel valued, respected and supported. We are dedicated to building a workforce that reflects the diversity of our customers and communities in which we live and serve. If you require an accommodation for the recruitment/interview process (including alternate formats of materials, or accessible meeting rooms or other accommodation), please let us know and we will work with you to meet your needs.