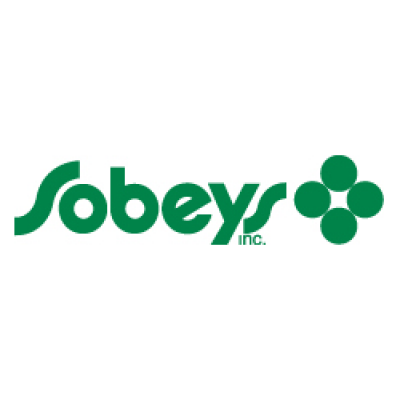 Manager Pharmacy Store
Sobeys Inc.
in Halifax, NS
Requisition ID:
52116
Career Group:
Pharmacy Careers
Job Category:
National Pharmacy
Travel Requirements:Country:
Canada (CA)
Province:
Nova Scotia (CA-NS)
City:
Halifax
Location:
0144 Scotia Square Lawtons
Postal Code:
A proudly Canadian retail company, Sobeys began in 1907 as a small meat delivery business in Stellarton, Nova Scotia. Today, Sobeys Inc. serves the food shopping needs of Canadians with approximately 1,500 stores in all 10 provinces under retail banners that include Sobeys, Safeway, IGA, Foodland, FreshCo, Thrifty Foods, and Lawton's Drug Stores as well as in-store pharmacies, liquor and more than 350 retail fuel locations.
Together with our 125,000 employees and franchise affiliates and a collective passion for delivering exceptional food and shopping experiences, Sobeys' purpose is to improve the lives of Canadians by helping them Eat Better, Feel Better and Do Better.
All career opportunities will be open a minimum of 5 business days from the date of posting.
Overview
The Store/Pharmacy Manager will support the strategic direction and vision of Lawtons Drugs for the store. Responsibilities include coaching and developing the store team to provide superior customer service and shopping experiences. As the Store/Pharmacy Manager you will participate in professional programs as directed by Pharmacy Services Specialists to provide excellence in health & wellness services to all patients. Actively contributes to an environment of employee and customer engagement.
Job Description
People Leadership
Create a coaching and development culture for all store employees which embraces a passion for health and wellness
Manage direct reports including: selection, orientation, training and development, performance management, succession planning and compensation
Provide leadership, superior judgement, decision making, and commitment to the pharmacy team
Provide support and feedback to Front Store Manager in overall store management.
Ensure the communication of operational requirements/changes and store vision to all employees
Responsible to adequately staff the pharmacy at all times through effective and flexible scheduling.
Financial
Responsible to ensure efficient operation of the business to achieve all financial targets and deliver on budgeted Key Performance Indicators
Manage pharmacy expenses, review and provide feedback on total store expenses, sales and profitability.
Work with Front Store Manager to identify and capitalize on opportunities within store/market
Customer Offering
Exceeds customer expectations through ROLES efficiencies
Acknowledge customers promptly and professionally
Demonstrate warmth, empathy, and compassion towards the customer
Provide superior customer service to every customer
Role model, coach, and reinforce customer service expectations on a daily basis for all staff
Create a shopping experience that engages your customers in a way that enhances loyalty, sales, and profit
Understand and respond to local market needs and competition
Patient Focused Care
Focus is on clinical services (i.e; disease state mgmt, medication reviews, health risk assessments)
Prescription safety prioritizing technical functions to Pharmacy Assistants when available.
Initiate care plans, follow up, and document
Collect relevant patient, drug and disease information
Identification of actual and potential drug related problems
Monitor medication adherence
Provide patient counselling for new therapy and determine patients understanding as to why they are taking the medication.
Tailor counselling to the needs and concerns of the patient i.e. literacy, hearing loss, privacy, etc.
PROfile Programs
Responsible for understanding all PROfile offerings and providing each customer with the program that meets their health needs including but not limited to:
Pill Pack Plus
Diabetes Care in Action
Autofill Plus
Health Inform
Kids Club
Flavorx
Clinics
Other
Responsible for ensuring that OH&S, and other regulatory requirements and procedures, are implemented and maintained
Other duties as required
Job Requirements
Technical Skills:
Above average communication skills (oral and written)
Strong organizational skills and attention to detail
Education and Experience:
Bachelor of Science in Pharmacy from a recognized institution.
Must be a Licensed Pharmacist in the province of responsibility
Injection Certification
Previous management experience in a retail and/or retail pharmacy setting preferred
Sobeys is committed to accommodating applicants with disabilities throughout the hiring process and will work with applicants requesting accommodation at any stage of this process.
While all responses are appreciated only those being considered for interviews will be acknowledged.
We appreciate the interest from the Staffing industry however respectfully request no calls or unsolicited resumes from Agencies.