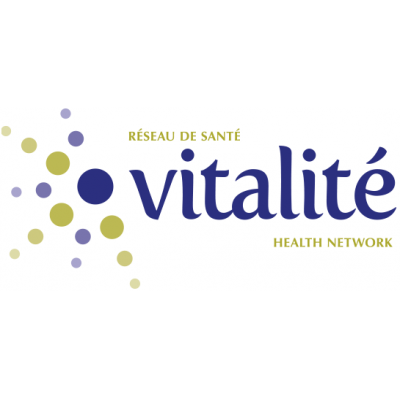 Primary Health Care Access Coordinator (PHCAC)
Vitalité - Zone 5 - Restigouche
in Multiple Locations
Bathurst, NB
|
Clair, NB
|
Shediac, NB
|
Dalhousie, NB
|
Shippagan, NB
|
Dieppe, NB
|
Tracadie, NB
|
Edmundston, NB
|
Grand Falls, NB
|
Kedgwick, NB
|
Lamèque, NB
|
Miscou, NB
|
Moncton, NB
|
Paquetville, NB
|
Pointe-Verte, NB
|
Richibucto, NB
|
Sainte-Anne-de-Kent, NB
|
Belledune, NB
|
Saint-Hilaire, NB
|
Campbellton, NB
|
Saint-Isidore, NB
|
Caraquet, NB
|
Saint-Quentin, NB
Note: Applicants must attach a resume to their application.
BARGAINING UNIT: Management and non-bargaining
ZONE: Zone 5 - Restigouche
FACILITY: To be determined
DEPARTMENT: Primary Health Care
CLASSIFICATION: Primary Health Care Access Coordinator (PHCAC)
STATUS: Permanent full-time
FTE: 1.0
ANTICIPATED START DATE: May 6, 2019
HOURS OF WORK:
Flexible hours, daytime - Monday to Friday
Work schedule may be changed to meet operational needs.
JOB SUMMARY:
The Primary Health Care Access Coordinator (PHCAC) ensures the coordination, efficiency and effectiveness of steps taken to improve access to primary care in the zone. As a member of an interdisciplinary team, the PHCAC contributes to the planning, implementation, delivery and assessment of services according to accepted strategies that achieve results at every step of the service.
More particularly, the PHCAC supports the implementation of family health care teams and other strategies to provide comprehensive, accessible and coordinated services to a target population. Also, the PHCAC forms long-term partnerships between the various hospital and community professionals to meet the needs of the population.
N.B. These are only the main duties of the position. Other related duties may be assigned as required for the smooth operation of the area.
REQUIREMENTS:
Undergraduate degree in a health discipline;
Additional training in health administration or project management considered as an asset;
Minimum of five years' experience in a clinical setting, including two years' experience in project development, implementation or coordination;
Professional experience in the field of primary care considered as an asset;
Experience in change management, quality improvement, and program assessment considered as an asset;
Ability to set objectives and commitment to achieve results;
Attitude promoting interdisciplinary communication and conflict resolution;
Ability to prepare and give presentations to various groups;
Ability to act as a leader and change facilitator;
Indicator analysis and processing skills;
Ability to use the Microsoft Office Suite (MS Outlook, Word, Excel, PowerPoint, etc.) as well as social media;
Ability to work independently and as a team member;
Physical ability to perform assigned duties;
Good previous work history (performance and attendance);
Adherence to professional ethics principles, to the Network management philosophy and organizational values;
Compliance with the rules of confidentiality established by the Vitalité Health Network.
Written and spoken competence in French and spoken competence in English are required.
NOTE:
1. Salary commensurate with provincial scale for management staff.
The above requirements may be verified through oral, written or practical tests during the selection process.
Should there be no fully qualified applicants, this position will not necessarily be reposted. If you wish to be considered for this position and meet most of the requirements, you are encouraged to apply at this time.
The employer reserves the right to shorten or extend temporary assignments for operational reasons.
We thank all applicants. However, only those selected will be contacted.
Vitalité Health Network is a smoke-free environment