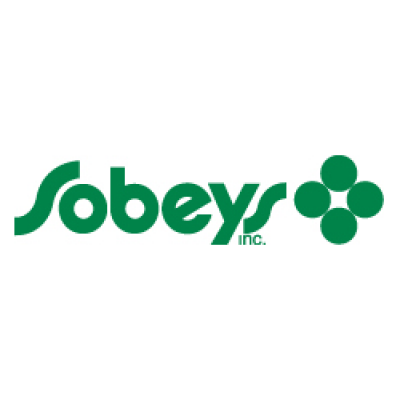 Dietitian (Part Time)
Sobeys Inc.
in Shediac, NB
Requisition ID:
52066
Career Group:
Pharmacy Careers
Job Category:
National Pharmacy
Travel Requirements:Country:
Canada (CA)
Province:
New Brunswick (CA-NB)
City:
Shediac
Location:
0738 Shediac Sobeys
Postal Code:
A proudly Canadian retail company, Sobeys began in 1907 as a small meat delivery business in Stellarton, Nova Scotia. Today, Sobeys Inc. serves the food shopping needs of Canadians with approximately 1,500 stores in all 10 provinces under retail banners that include Sobeys, Safeway, IGA, Foodland, FreshCo, Thrifty Foods, and Lawton's Drug Stores as well as in-store pharmacies, liquor and more than 350 retail fuel locations.
Together with our 125,000 employees and franchise affiliates and a collective passion for delivering exceptional food and shopping experiences, Sobeys' purpose is to improve the lives of Canadians by helping them Eat Better, Feel Better and Do Better.
All career opportunities will be open a minimum of 5 business days from the date of posting.
Overview
Sobeys is full of exciting opportunities and we are always looking for bright new talent to join our team! We currently have an opportunity for a
Part-Time Dietitian
to be based out of our Sobeys store in Shediac, New Brunswick.
As a Registered Dietitian, you will promote healthy eating and lifestyle changes through educational sessions in-store and throughout the community.
Job Description
Promote a positive image in our stores, the organization and surrounding communities
Develop rapport with customers and staff
Assess customer needs and providing appropriate information for health and wellness by:
Providing group education or individual consultations to current and/or potential customers
Providing nutrition information using a variety of methods (display booths, sampling recipes, conducting nutrition seminars, etc.)
Respond to customer inquires
Develop new programs or classes (and accompanying information such as handouts, bag stuffers and sign-up sheets) based on customer demands and current trends
Prepare monthly schedules of nutrition events and distributing
Market programs within the store
Complete monthly activity reports
Maintain professional records
Maintain current membership with provincial regulatory body
Maintain professionalism using the Code of Ethics from Dietitians of Canada
Conduct customer evaluations and make necessary changes to programs
Ensure food safety during healthy cooking classes and educational displays
Expand knowledge and keeping current with professional literature, research, food products, and other relevant developments
Attend organized educational events such as workshops and conferences
Communicate regularly with the Nutrition Team, Pharmacy, Community Room Coordinator, Chef Group, employees and management
Partner with employees to promote wellness in their department
Act as a resource for staff regarding health and nutrition information
Market our services in the community e.g., hospitals, health departments, school
Job Requirements
What your resume will include and demonstrate to us:
Bachelor of Science degree with a major in Nutrition
Licensed member of Professional Association, in the province of responsibility
Strong communication skills (both oral and written)
Ability to be energetic and flexible
Ability to be self-directed
Ability to work independently
Strong organizational skills and ability to prioritize workload
Dietetic internship and/or master's degree
Previous experience in a retail setting preferred
May be required to lift up to 50lbs; two-person lift required for weights exceeding 50lbs
Ability to stand for long periods of time, physical work including; but not limited to bending, lifting and reaching
Exposure to varying temperatures over short periods of time as well as exposure to sanitation and cleaning chemicals
Ability to work flexible hours and overtime as required
Travel is required so must possess valid driver's license and reliable transportation
This is an outstanding opportunity to join a leading Canadian company with a clear vision and focus. If you feel that this describes the kind of work you want to do, and you are excited about what Sobeys has to offer, then we look forward to reviewing your application. Please ensure that you take the time to ensure your profile shows us why you're the most qualified applicant for the role.
Sobeys is committed to accommodating applicants with disabilities throughout the hiring process and will work with applicants requesting accommodation at any stage of this process.
While all responses are appreciated only those being considered for interviews will be acknowledged.
We appreciate the interest from the Staffing industry however respectfully request no calls or unsolicited resumes from Agencies.