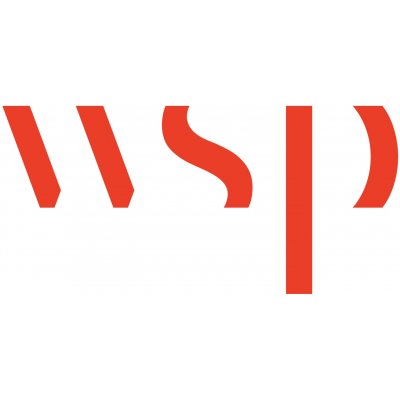 Hazardous Materials Specialist / Project Manager Ottawa, ON 04/06/2019
WSP
is one of the world's leading professional services firms. Our purpose is to future proof our cities and environments.
We have over 48,000 team members across the globe. In Canada, our 8,000+ people are involved in everything from environmental remediation to urban planning, from engineering iconic buildings to designing sustainable transportation networks, from finding new ways to extract essential resources to developing renewable power sources for the future.
The excellence we bring to our work and to our workplace has been recognized far and wide. We're among the LinkedIn Top 25 Companies two years in a row, one of the Top 100 Sustainable Companies in the World (and among the Top 10 in Canada), and we earned Platinum Elite Recognition through our participation in more than half of Canada's Top 100 Infrastructure Projects .
At
WSP
:
We value our people and our reputation
We are locally dedicated with international scale
We are future focused and challenge the status quo
We foster collaboration in everything we do
We have an empowering culture and hold ourselves accountable
OTTAWA
Overview of the opportunity:
At WSP our Environmental team are working hard to provide hazardous materials consultancy and related technical services to continue to position WSP as a leader in the market. We're looking for an experienced Hazardous Materials Specialist / Project Manager to join the Designated Substances team and work on a high-profile government rehabilitation project. The successful applicant would be predominantly located at our Project Office, in Downtown Ottawa. Reporting to the Designated Substances Team Lead, this position will be responsible for delivering project specific consultancy regarding the control of Designated Substances and provide site supervision to a medium size team of specialist technicians overseeing complex abatement works.
Why should you choose WSP?
A Canadian success story - a company that grew from humble roots in Quebec to a global, multinational powerhouse with over 48,000 employees worldwide;
Impact the world around you - from the environment to the highways, to the buildings and the terrain, WSP is the fabric of Canada;
Outstanding career opportunities - we're growing and pushing ourselves every day to be greater than we were yesterday, for our employees, future employees, and our fellow Canadians, we're open to your ideas and trying new things that will challenge the status quo and raise the bar higher;
A phenomenal collaborative culture and a forward-thinking workforce filled with genuinely good people who are doing humbly important work. Come find out for yourself what it's like to be a part of our journey.
#WeAreWSP
What you can expect to do here:
You will provide supervision and coordinate a medium size team of site Technicians;
You will support the site team in achieving the required field monitoring activities (including; air testing, PCM analysis, monitoring of contractor's work, inspections, audits, etc.);
If and when required, you will be leading visual inspections during asbestos clearance testing procedures within large and complex asbestos abatement enclosures;
You will technically review site generated certificates and produce daily work reports for authorisation and issue by the Designated Substances Team Lead;
You will be ensuring site works are conducted in line with the project air testing / inspection strategy and in accordance with relevant regulatory requirements;
You will be assisting with Contract Administration and quantification of additional designated substances as they are identified, under the guidance of the senor management / consultancy team;
You will be problem-solving, providing technical trouble shooting on a site level and acting as a point of contact for technical staff to seek advice and support on complex or other technical issues;
You will coordinate the work of different stakeholders, manage and / or perform site inspections;
You'll be participating in site meetings and liaise with government agencies and clients to negotiate agreements;
You will assist the Designated Substances Team Lead (and supporting QA/QC Team) in implementing in-house quality and technical procedures, and disseminated technical updates / improvements to the site team;
You will act as a resource to the working team for providing technical coaching and internal proficiency training;
You'll be assisting the Designated Substances Team Lead (where required) in conduction in-house quality and technical site audits to assess ongoing competency of staff;
You'll be conducting regular tool box talks to the site technicians to reinforce and promote WSP's Health & Safety culture and pursuit of technical excellence;
You will be producing interpretive reports during and following controlled abatement works of asbestos and other Designated Substances;
As required you may be undertaking designated substances investigations, bulk sampling and the production of subsequent interpretive reports;
You'll be performing other related duties to assist in the implementation of projects and assist in management of the team.
You will always ensure health and safety policies are followed at all sites and take WSP's Life Saving rules to heart and;
Other duties as assigned or required in your role.
What you will bring to WSP:
You'll ideally have a Bachelor's degree in a field related to environmental engineering or equivalent and NIOSH 582 or equivalent (external or in-house) training;
You will have a minimum of 2 years relevant project management experience and more than 6 years in total working in the field of Designated Substances;
You will have previous site experience in the oversight, monitoring and management of large-scale and complex asbestos abatement works;
You will have a detailed knowledge of the provincial and federal regulations regarding the management, control and abatement of designated substances;
You will have a good technical understanding of air monitoring protocols for the assessment of respirable airborne fibers (specifically related to asbestos), Phase Contrast Microscopy (PCM) and the NIOSH 7400 Method;
You will have previous experience in carrying out designated substances surveys and bulk sampling of asbestos and lead containing materials;
You'll be proficient in Microsoft Office (Word, Excel, Outlook) applications and AutoCAD;
You'll have honed your strong report writing skills and verbal communication in English (Bilingualism (French/English) is considered an asset);
You will have a good eye for detail, especially when it comes to documentation;
You'll be enthusiastic, resourceful, organized, and detail oriented;
You have good interpersonal skills and have the ability to communicate effectively and to proactively respond to time-sensitive issues;
You're self-motivated and are an independent worker who enjoys autonomy, but also having a team to lean on;
You're a logical thinker and will bring practical solutions to field challenges;
You have a flexibility to work on a wide variety of tasks and assignments, responding easily to changing priorities;
You're willing to work evenings and/or weekends as required for project work and;
You have a vehicle with appropriate insurance coverage and hold a Valid (G-Level) Ontario Driver's License (although not essential).
Ideally you will have experience of working on federal projects and hold reliability or secret level security clearance
Offers of employment for safety-sensitive positions involving fieldwork are contingent upon candidates being able to perform key physical tasks of the job as described in the job posting and interview. This may include the ability to work in a variety of environmental conditions, such as remote or isolated areas, working alone, and in inclement weather (within safe and reasonable limits).
WSP welcomes and encourages applications from people with disabilities. Accommodations are available on request for candidates taking part in all aspects of the selection process.
WSP is committed to the principles of employment equity. Only the candidates selected will be contacted.
WSP Canada Inc.
Ottawa, ON