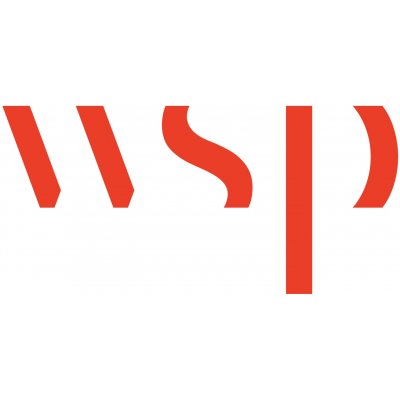 Building Facade Specialist Ottawa, ON 04/06/2019
WSP
is one of the world's leading professional services firms. Our purpose is to future proof our cities and environments.
We have over 48,000 team members across the globe. In Canada, our 8,000+ people are involved in everything from environmental remediation to urban planning, from engineering iconic buildings to designing sustainable transportation networks, from finding new ways to extract essential resources to developing renewable power sources for the future.
The excellence we bring to our work and to our workplace has been recognized far and wide. We're among the LinkedIn Top 25 Companies two years in a row, one of the Top 100 Sustainable Companies in the World (and among the Top 10 in Canada), and we earned Platinum Elite Recognition through our participation in more than half of Canada's Top 100 Infrastructure Projects .
At
WSP
:
We value our people and our reputation
We are locally dedicated with international scale
We are future focused and challenge the status quo
We foster collaboration in everything we do
We have an empowering culture and hold ourselves accountable
OTTAWA, ON
WSP is currently seeking a Building Facade Specialist to join our Building Science group at our Ottawa office.
Joining the Building Science Group, you will have the opportunity to be involved in a diverse, highly-collaborative team which thrives in the fast-paced and varied world of Building Science. As a Building Facade Specialist, you will be considered a technical expert, capable of managing complex project on behalf of a broad client base. You will be a natural team-player an will enjoy seeing your team develop under your guidance. You will be supported by an exceptional leadership team and will be able to leverage the best from an autonomous role with plenty of supporting resources.
In this role, you will be required to maintain and grow client relationships, provide internal and external technical leadership, and manage contracts and project budgets.
RESPONSIBILITIES
You will have a variety of responsibilities, including to internal teams and external clients. Many of these responsibilities are included herein; however, to remain responsive to client's needs, your specific responsibilities may change over time.
Client-Facing Responsibilities
Contribute to the firm's reputation in the market and maintain client base by: staying abreast of project scope and timelines; being proactive and ahead of design/construction schedule; actively participating in design workshops / charrettes with the design / client team; and leading meetings and discussions with key client decision makers to discuss objectives, findings, outcomes, and renewal strategies.
Work with the design lead (e.g. Architect of Record), owner, general contractor and/or other design team consultant to establish targeted performance parameters, aesthetic intents, durability and certification programs that are relevant to the project.
Scale our services according to the client's needs, objectives, and funds available including: preparing proposals, reviewing contracts, and managing deliverables. Contracts will be executed by the project director.
Contribute to the resolution of project- or client-specific conflicts or challenges.
Project-Specific Responsibilities
Conduct design reviews of architectural drawings and specifications for building enclosure assemblies. Mark-up drawings with hand-drawn or CAD sketches of best-practice detailing to offer solutions to problematic details and interfaces, particularly for thermal, air/vapour and moisture control layers.
Review shop drawings, test reports, and submittals provided by manufacturers/suppliers to assess conformance to specifications, constructability, etc.
Observe performance testing (typically conducted by a 3rd party) and record deviations from industry standard testing procedures. Comment on testing results and offer solutions to resolve deviations from performance specifications.
Review mock-ups (on-site and/or in a plant/shop environment) to check that as-constructed assemblies meet the project intent and provide durable detailing.
Conduct periodic site visits during construction, or coordinate and review site visits and reporting conducted by others. Comment on deviations from the approved design; work the design team to offer solutions to problems encountered.
Internal-Facing Responsibilities
Direct the project-delivery team so that the client perceives that the fee being charged is a good investment; regularly discuss project objectives and desired outcomes; review deliverables prior to delivery to ensure technical rigor and alignment with project objectives; and deliver on contracted milestones and deliverables.
Coordinate with team managers and project directors to staff your projects, recognize when and how to seek input from other subject matter experts or resources, and engage production support staff (admins, CAD technicians, accounting, etc.).
Comply with agreed project budget; regularly invoice for professional services; manage cash flow and aged accounts.
Contributing to Technical Excellence
Make contributions to company knowledge and practice, including: providing technical advice to project teams and WSP Centres of Excellence; coaching and developing employees through daily project work; providing feedback to internal team members; and assisting with or championing literature review of building enclosure products and systems.
Prepare concept sketches for enclosure interface details for discussion with the project team (internal and external). Be knowledgeable in the design, construction, and remediation of curtain wall, window wall, punched windows, sloped glazing, structural glazing, rainscreen cladding (metal panels, brick veneer, EIFS, etc.), below and at-grade waterproofing, and roofing.
Conduct or coordinate computer performance modelling using tools such as THERM, WUFI, WINDOW, Heat3, etc.
QUALIFICATIONS
?Minimum 10 years of Building Enclosure / Building Science experience in engineering consulting, architectural design and technology, and/or construction.
In-depth knowledge of building materials and construction processes for new construction and renewal of building envelopes, cladding systems, and roofs.
Experience with the development and implementation of building enclosure commissioning.
Offers of employment for safety-sensitive positions involving fieldwork are contingent upon candidates being able to perform key physical tasks of the job as described in the job posting and interview. This may include the ability to work in a variety of environmental conditions, such as remote or isolated areas, working alone, and in inclement weather (within safe and reasonable limits).
WSP welcomes and encourages applications from people with disabilities. Accommodations are available on request for candidates taking part in all aspects of the selection process.
WSP is committed to the principles of employment equity. Only the candidates selected will be contacted.
WSP Canada Inc.
Ottawa, ON